Cuddyer finds fit with Mets, isn't worried about transition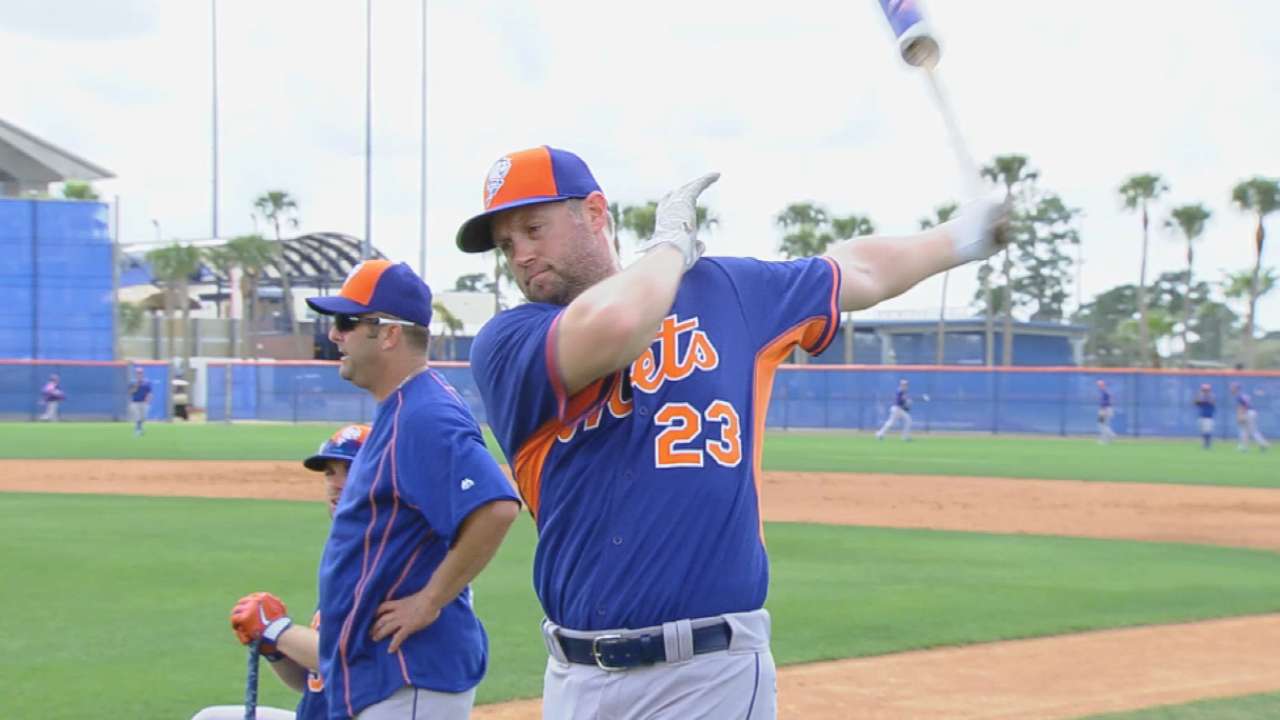 PORT ST. LUCIE, Fla. -- As Michael Cuddyer played out a losing string with the Rockies last summer, it became only natural for him to look ahead to his pending free agency. Unsure if the Rockies would extend him a qualifying offer, Cuddyer knew his decision would be difficult. He also knew that at age 35, winning was more of a priority than ever.
It was around that time that the Rockies flew to New York, and over a three-game series, they scored a total of two runs -- one of them on a Cuddyer homer. Jacob deGrom fired eight shutout innings. Rafael Montero added 5 1/3. Wilmer Flores hit a walk-off sacrifice fly.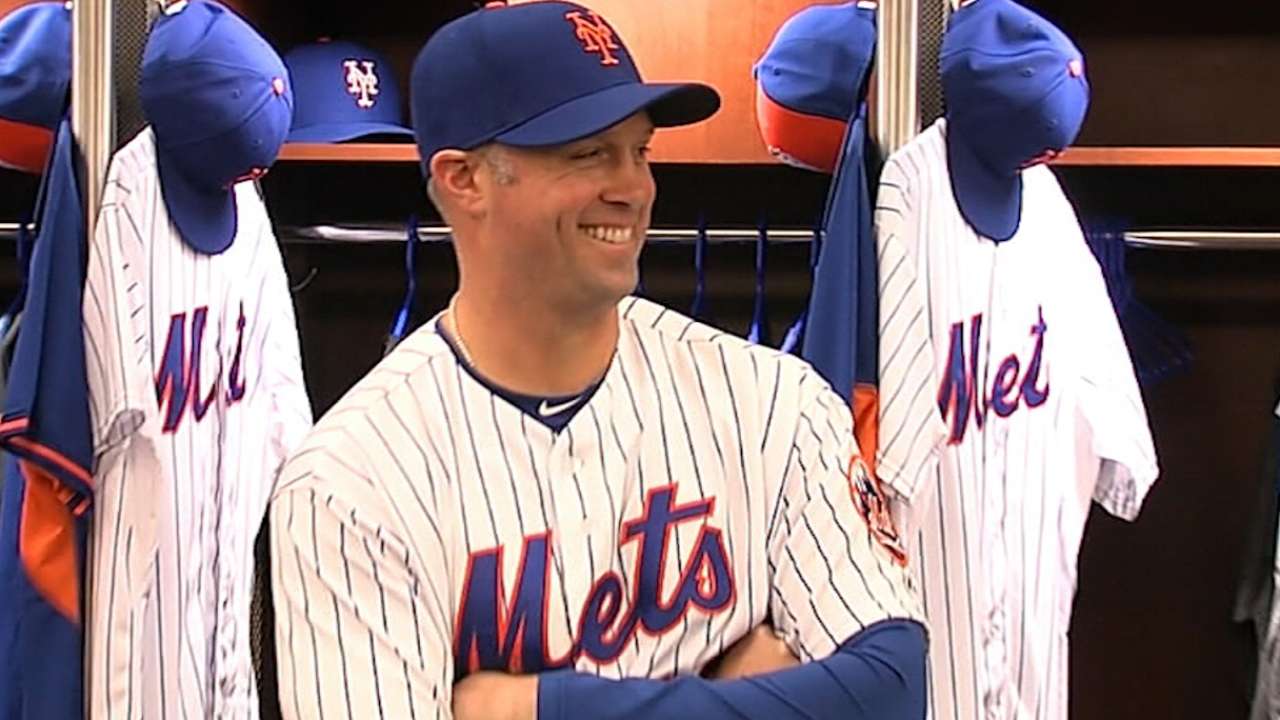 Cuddyer never forgot it.
"For me, there wasn't much selling the Mets had to do," Cuddyer said. "There wasn't really a sales pitch that had to get thrown my way. It was more just, 'Is it a right fit for both sides?'"
For a brief while after the Rockies extended him a $15.3 million qualifying offer, the fit seemed unlikely -- until the Mets swooped in and promised Cuddyer $21 million over two years. Combined with a chance to play alongside friend David Wright on a roster brimming with youth, it was enough for Cuddyer to spurn a potentially bigger long-term payday had he stayed in Colorado.
"Out of the gates, there were quite a few teams that expressed interest," Cuddyer said. "But because of the qualifying offer and the timetable that that offer put, it had to get done really quickly. Had it not transpired over that weekend, I probably would have accepted that offer."
Now, Cuddyer must prove both that he can stay healthy -- the 35-year-old has averaged 93 games per season over the past two years -- and that he can convert his offensive output from Coors Field to Citi. Health, Cuddyer says, should not be an issue, considering the fluke nature of the shoulder and hamstring injuries that plagued him last season. Offense, he says, should also come naturally.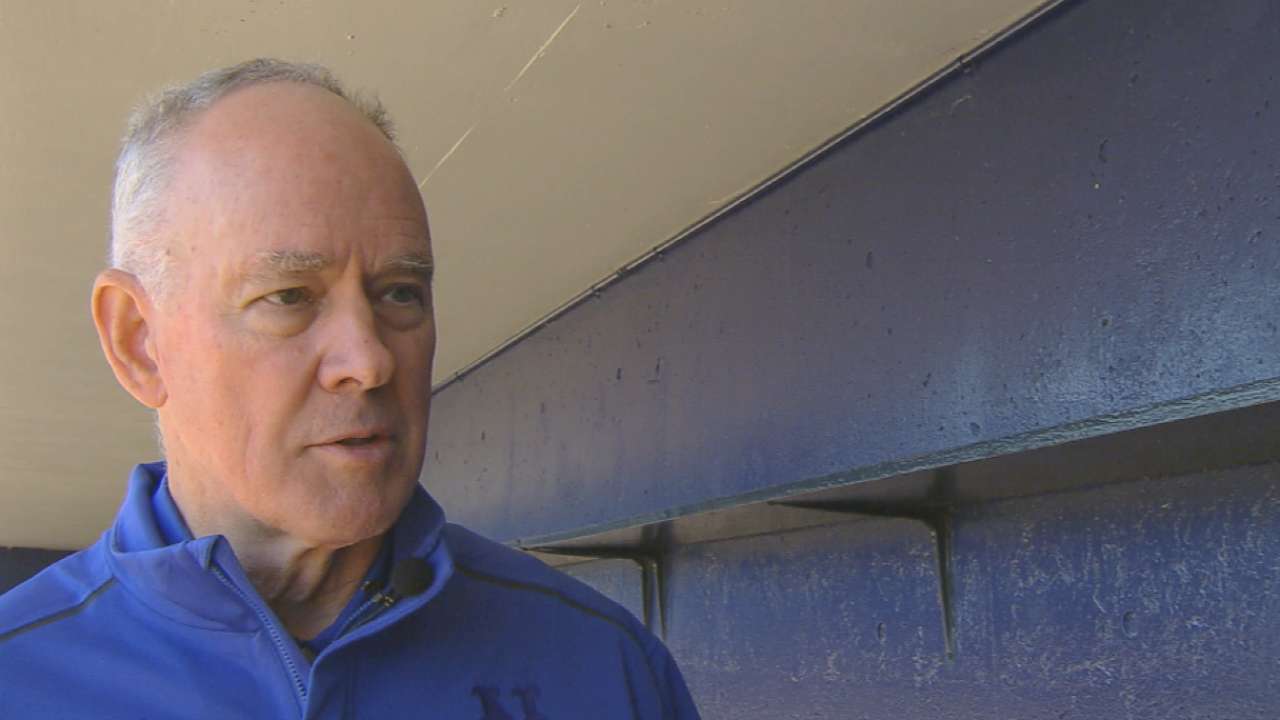 "I've had to [switch to] a lot of home ballparks, from the Metrodome to Target Field, Target Field to Coors Field and now to Citi Field," Cuddyer said. "The last transition taught me that your approach can stay the same. It doesn't matter what ballpark you're in, as long as you keep that hitting approach, you can take that approach that I've been able to hone to pretty much any stadium in the big leagues."
As far-fetched as it might have been, one of the offseason's hottest rumors was a potential reunion in New York between Cuddyer and his old Rockies teammate, Troy Tulowitzki. While that's not happening anytime soon -- and probably not ever -- Cuddyer did spend a few minutes pining for his friend.
"He could be a fit here for sure," Cuddyer said. "There's absolutely no doubt in my mind. But nobody in baseball has a player like Troy Tulowitzki on their roster. In my mind, you never let a guy like that go."
Anthony DiComo is a reporter for MLB.com. Follow him on Twitter @AnthonyDicomo. This story was not subject to the approval of Major League Baseball or its clubs.