Hart says underdog Braves expect to contend
President of baseball operations confident in core players, new additions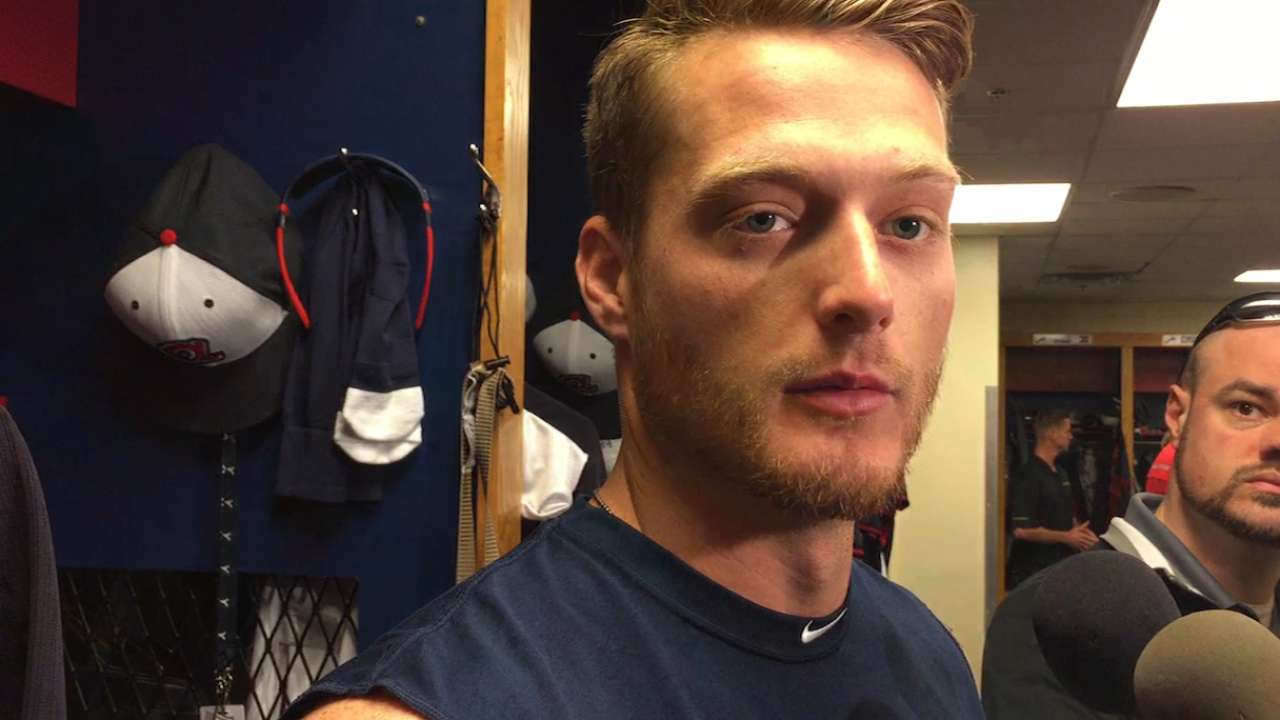 LAKE BUENA VISTA, Fla. -- Braves president of baseball operations John Hart understands why most National League East prognostications have given more love to the Nationals, Marlins and Mets. But he also seems to wholeheartedly embrace the heavy underdog status his club has gained since parting ways with Jason Heyward, Justin Upton and Evan Gattis this past offseason.
"Nobody is going to pick the Braves," Hart said. "I understand that. But that doesn't mean the Braves aren't picking the Braves."
Hart understands that many things must go right for his club to make what would be a surprising run toward the postseason. He needs his potentially solid rotation to live up to expectations and his bullpen to be fortified by the three buy-low relievers -- Jason Grilli, Jim Johnson and Jose Veras -- signed this winter. There are greater concerns about the suspect offense that could certainly benefit from the re-emergence of Chris Johnson and Melvin Upton Jr.
While Heyward, Upton and Gattis are gone, Hart believes the additions of Grilli, Jonny Gomes, Nick Markakis and A.J. Pierzynski will provide some energy and leadership to a clubhouse that still includes Freddie Freeman, Andrelton Simmons, Julio Teheran and Craig Kimbrel, the three primary core members who will influence the club's present and future.
"I don't think anybody came in with the idea that we were going to blow this thing up," Hart said. "We held onto our core guys. We never discussed them. These are our core guys. We're not looking to run up the white flag and not compete. We're going in with the idea that we're going to attempt to be a playoff team this year."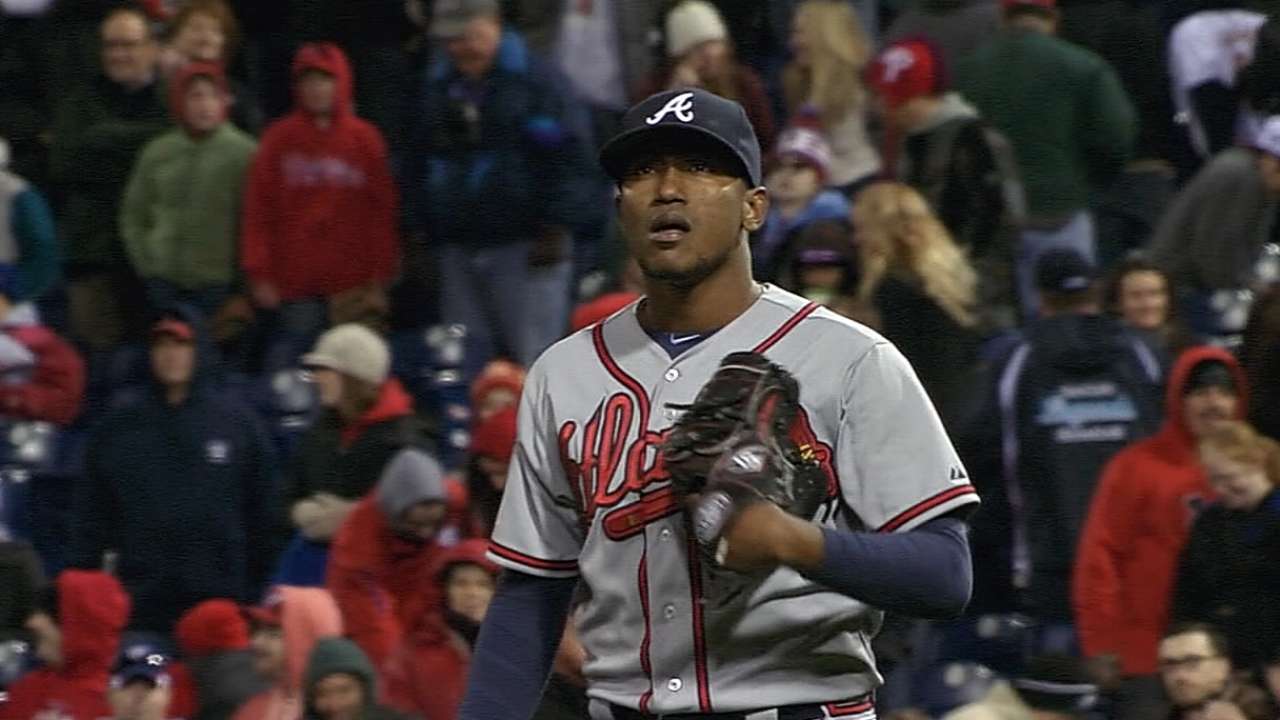 While Hart is holding out hope that his club will defy preseason predictions, he acknowledged that the club's best future interests might influence some of the roster battles that will take shape during Spring Training. This mindset would seemingly enhance the hopes that Jace Peterson, Mike Foltynewicz and possibly even top prospect Jose Peraza might have to gain a spot on the Opening Day roster.
Peraza will likely be sent to Triple-A to gain a few more months of seasoning. But Peterson, who might be a slightly more versatile version of Phil Gosselin, could prove to be a better option at second base than Alberto Callaspo.
Foltynewicz will battle a pair of veteran non-roster invitees -- Eric Stults and Wandy Rodriguez -- for the rotation's fifth spot. But despite the fact that they are hoping he proves to be a starter long term, the Braves have not ruled out the possibility Foltynewicz will begin this year in Atlanta's bullpen.
"We would prefer to take a guy that we think has a chance to be a big player in our future, that has a lot of talent and a lot of ability," Hart said. "At some point, you've got break these guys in and give them the opportunity to take the next step."
Mark Bowman is a reporter for MLB.com. This story was not subject to the approval of Major League Baseball or its clubs.