Cooper points to system's depth of pitching
'Bigger and better arms' give White Sox hope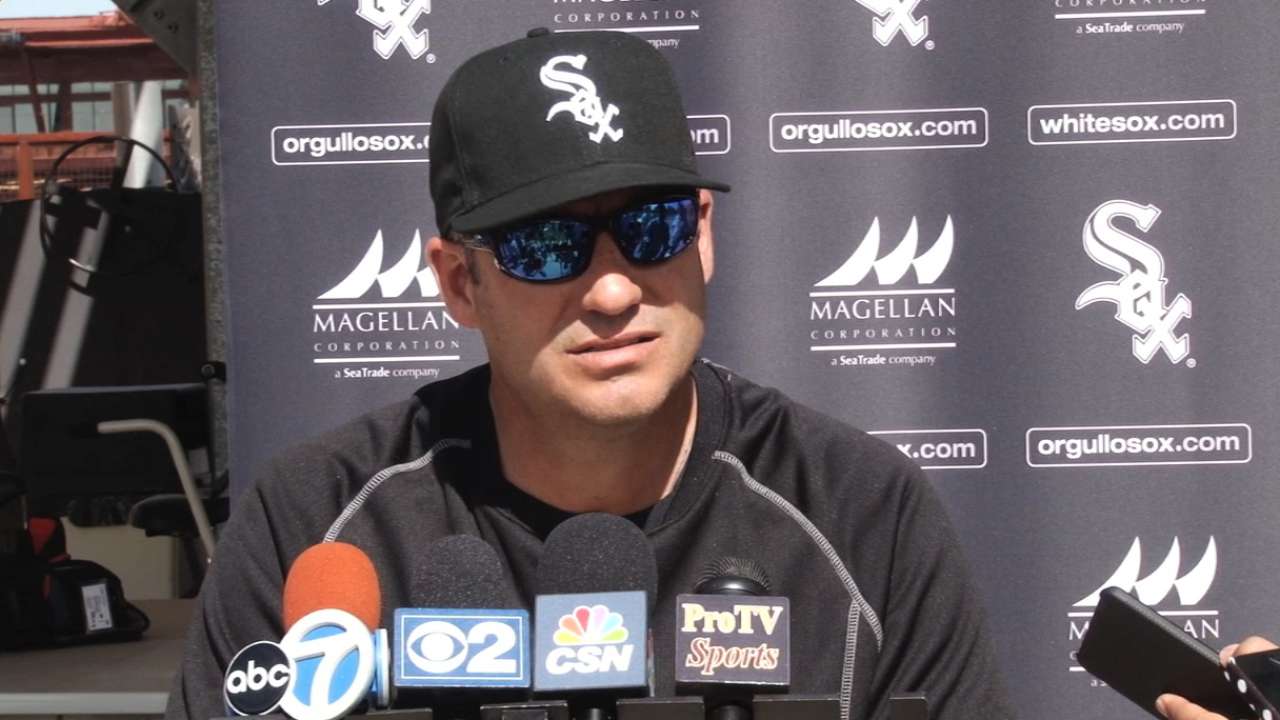 GLENDALE, Ariz. -- When focusing upon the top young White Sox arms, the list begins with the team's top-ranked and No. 14 overall, according to MLB.com, in Carlos Rodon. But pitching coach Don Cooper has seen an increased depth of talent within the system simply by watching bullpen sessions over the first four days of Spring Training.
Cooper pointed to Francelis Montas, Tyler Danish, Raul Fernandez and newly-acquired Michael Ynoa as a few of those pitchers to watch.
"There are a lot of good arms here," Cooper said. "I said this the other day, this is my personal opinion, with the moves we've made, that [White Sox general manager] Rick [Hahn], [executive vice president] Kenny [Williams] and [chairman] Jerry [Reinsdorf] have made, we are now in a competitive situation in Chicago that we've got as good a chance as anybody else to go out there and win the division.
"That also gives us a chance to have a Draft or two, another Draft or two or maybe even three, because we're OK right now and climbing at the big league level as far as being a better team. It also gives some of the prospects, whether it be pitching and/or hitting prospects, to buy time to get better and be even more prepared when they come to Chicago to try to help us.
"So a lot of things have happened with the shoring up of us at the big league level with the moves we've made, for our system, for our organization," Cooper said. "The last four days, the word depth comes to mind for me, because we have more and bigger and better arms that are throwing both days than we've had in the last few years."
As for Rodon, Cooper said the southpaw has a special fastball and special breaking ball, and they are working to develop a special changeup. Rodon will be used as a starter during Cactus League, but he could always slide back into relief.
"Long term, he will be a starter for the Chicago White Sox at some point," said Cooper. "We're not sure when that time is."
Scott Merkin is a reporter for MLB.com. Read his blog, Merk's Works, and follow him on Twitter @scottmerkin. This story was not subject to the approval of Major League Baseball or its clubs.