Marlins' full squad set to take field for first time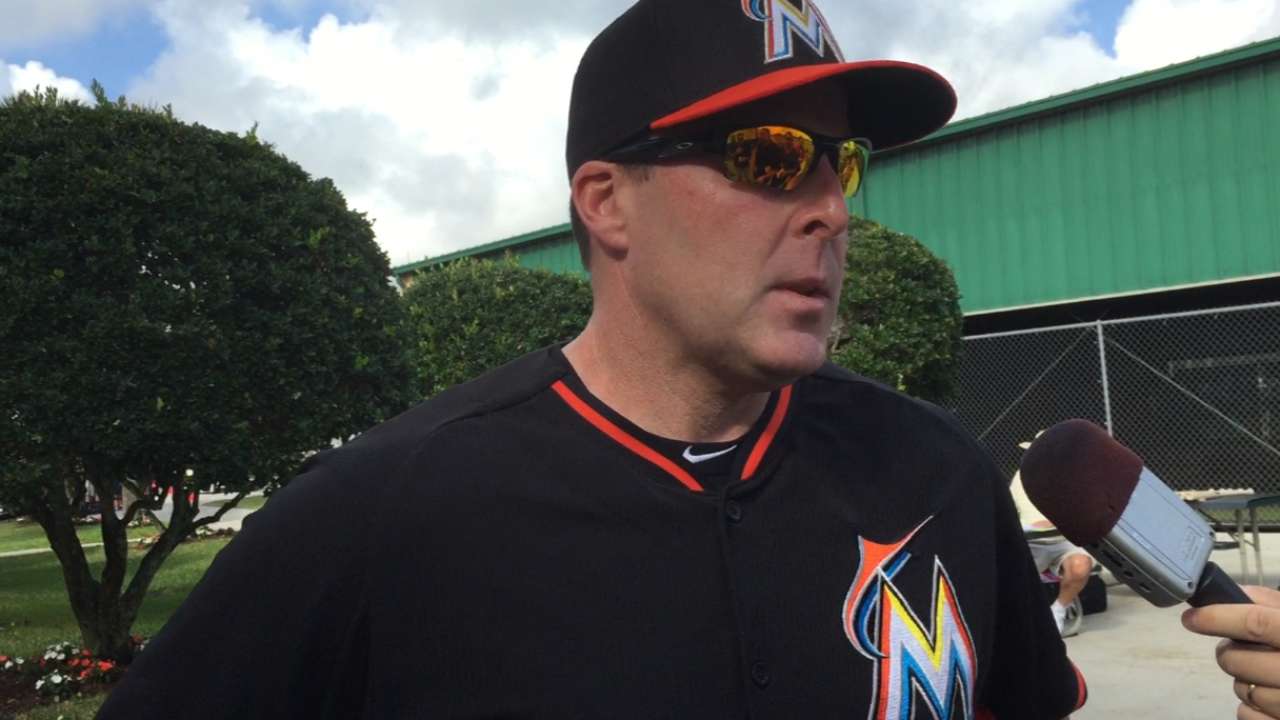 JUPITER, Fla. -- All the pieces were assembled in the offseason. Starting on Tuesday, they finally will come together and be on the field at the same time.
The Marlins open full-squad workouts at around 1 p.m. ET, meaning it will be the first time pitchers and position players will get together.
"You think about the start of a new season and all that stuff, it is exciting," manager Mike Redmond said. "I know the guys are fired up. We have so many of our position players here already, which is a great feeling as a manager."
Two of the more high-profile position players did some working out on Monday. Two-time All-Star Giancarlo Stanton did some drills in the morning, and free agent pickup Ichiro Suzuki arrived in the early afternoon.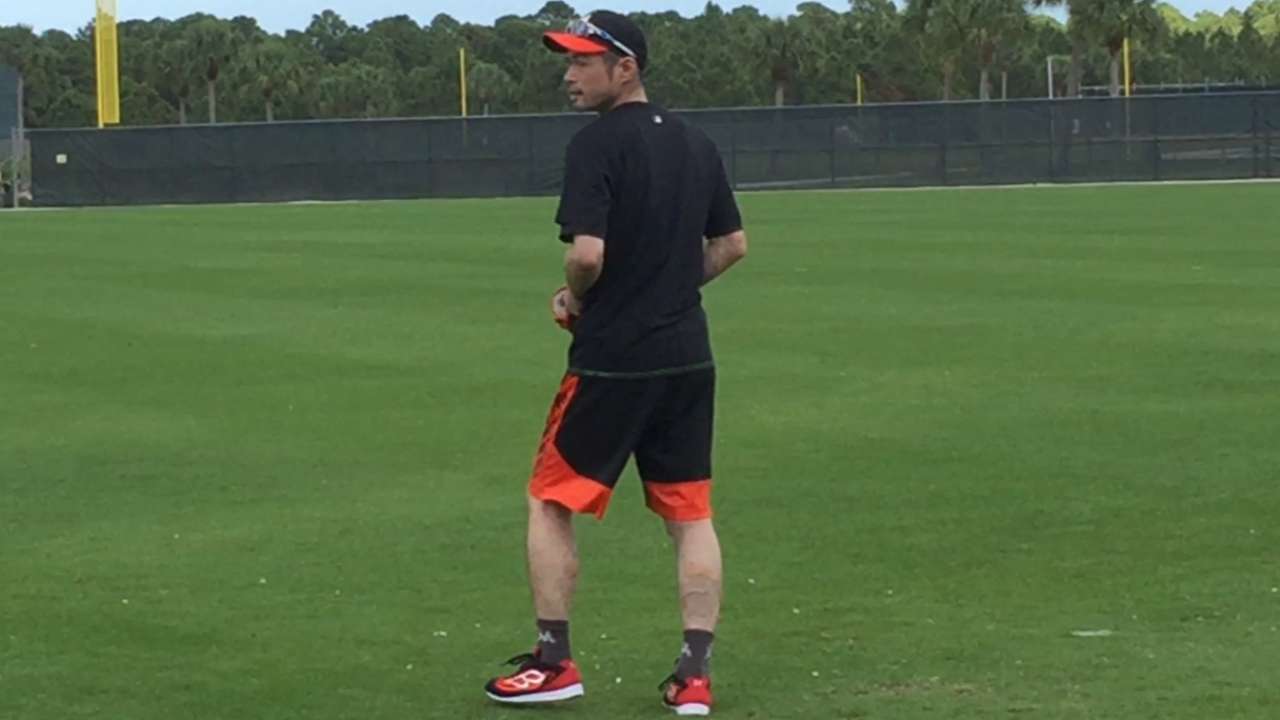 "That tells you what these guys are made of, and how excited they are to get this thing going," Redmond said. "It's always better to get the full group out there, and you really start to work on your team-building and those relationships."
Miami's pitchers have been in camp since last Friday.
The first few days of full-squad workouts will focus on basic drills. Pitchers will face hitters in live batting practice on Thursday and Friday. And on Saturday and Sunday, there will be simulated games, complete with umpires.
The Marlins' front office has put together a roster it believes will contend in the National League East. Dee Gordon, Martin Prado, Michael Morse, Mat Latos and Dan Haren are among the major offseason additions.
They join a core of players that include Christian Yelich, Marcell Ozuna, Stanton, Adeiny Hechavarria and Henderson Alvarez.
Suzuki, now 41, is among the more interesting acquisitions. The 10-time All-Star signed as a fourth outfielder. Suzuki has 2,844 MLB hits, leaving him 156 shy of 3,000.
Counting his 1,278 hits in Japan, the Japanese sensation has 4,122 professional hits. Pete Rose holds the MLB record with 4,256.
Redmond says he will find plenty of Spring Training at-bats for Suzuki.
"Like we do with all of our guys, we'll mix him around," Redmond said. "I think we've done a pretty good job the past few years getting everybody at-bats. We'll see how that goes as Spring Training goes on, but he will get his at-bats."
Joe Frisaro is a reporter for MLB.com. He writes a blog, called The Fish Pond. Follow him on Twitter @JoeFrisaro. This story was not subject to the approval of Major League Baseball or its clubs.