Mental coaching helped Hagadone turn corner
Indians left-hander worked with team's performance coach last season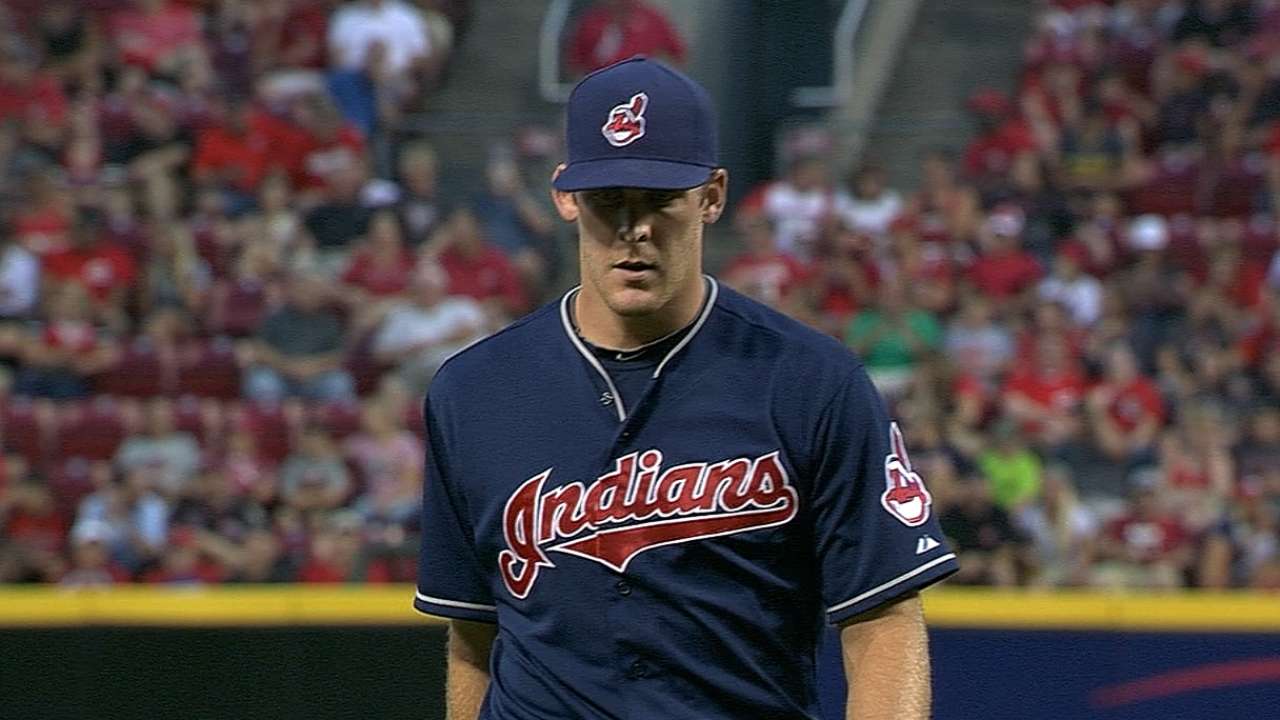 GOODYEAR, Ariz. -- Nick Hagadone adjusted his mechanics some and began focusing on playing catch with more purpose last season, but the Indians left-hander credits something else for his career turnaround. For Hagadone, it was the mental side of baseball that was holding him back.
Hagadone began working with Ceci Clark, the Indians' performance coach, last year, and the left-hander believes that was the main source of his on-field success. The pitcher began learning how to tune out distractions on the mound, found ways to focus better on each pitch and felt that he remained "in the moment" more often than earlier in his career.
"Working with Ceci Clark has been huge for me," Hagadone said Monday. "It's given me a mental plan for every single day and it helps me focus and relax and just be in the moment for every single pitch of every game. I think that's been probably the biggest thing, is being able to get myself in the moment. You don't notice anything around you."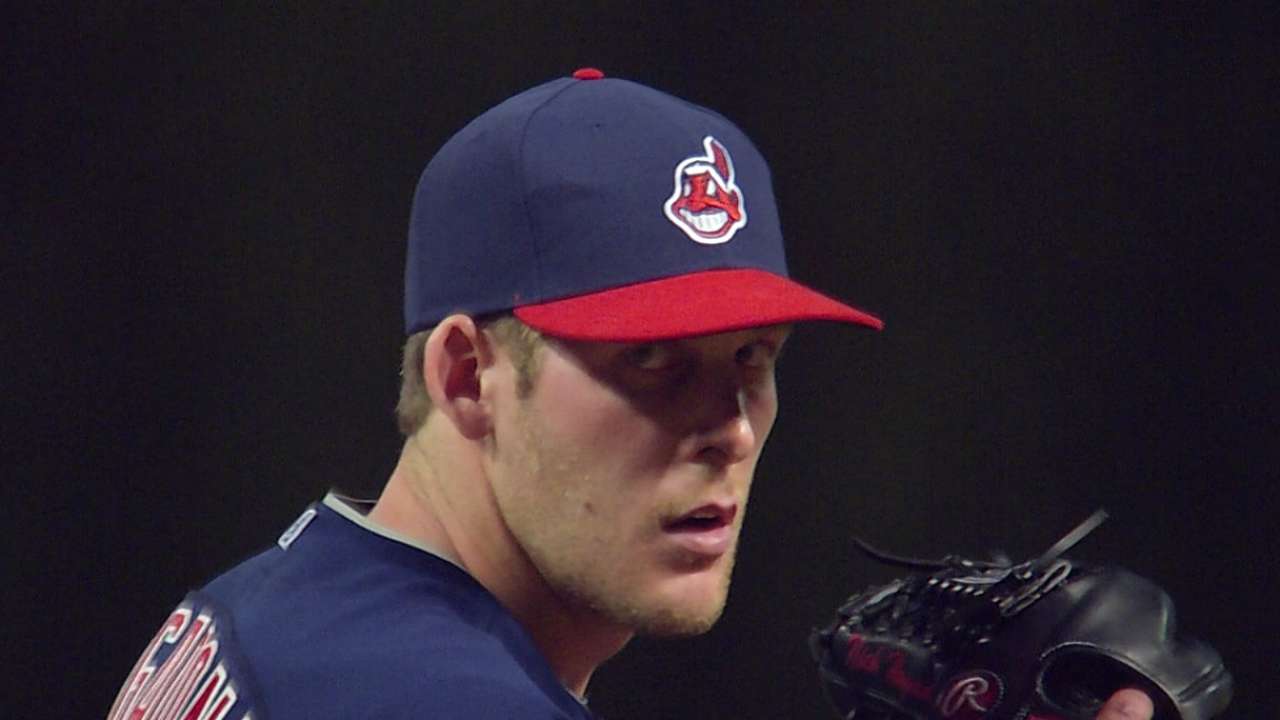 There is no denying the results that Hagadone enjoyed on the mound a year ago. In 35 games last season, the 29-year-old Hagadone turned in a 2.70 ERA to go along with a 1.03 WHIP and 3.26 FIP. The left-hander had a 5.59 ERA, 1.42 WHIP and 4.52 FIP in his previous 72 Major League appearances across the 2011-13 seasons.
Out of Minor League options, Hagadone is now a virtual lock to begin the year in the Tribe's bullpen.
"He started to understand the mental side of it," Indians manager Terry Francona said. "I think he welcomed talking about the mental side of it, as opposed to maybe having it be a weakness. You see him now, as compared to maybe two years ago -- it's actually across the board -- it's unbelievable. The guys, they're more mature, they're turning into men. It's exciting."
Jordan Bastian is a reporter for MLB.com. Read his blog, Major League Bastian, and follow him on Twitter @MLBastian. This story was not subject to the approval of Major League Baseball or its clubs.