Lagares has chance to earn Mets' leadoff role
Collins says developing patience at plate key for young player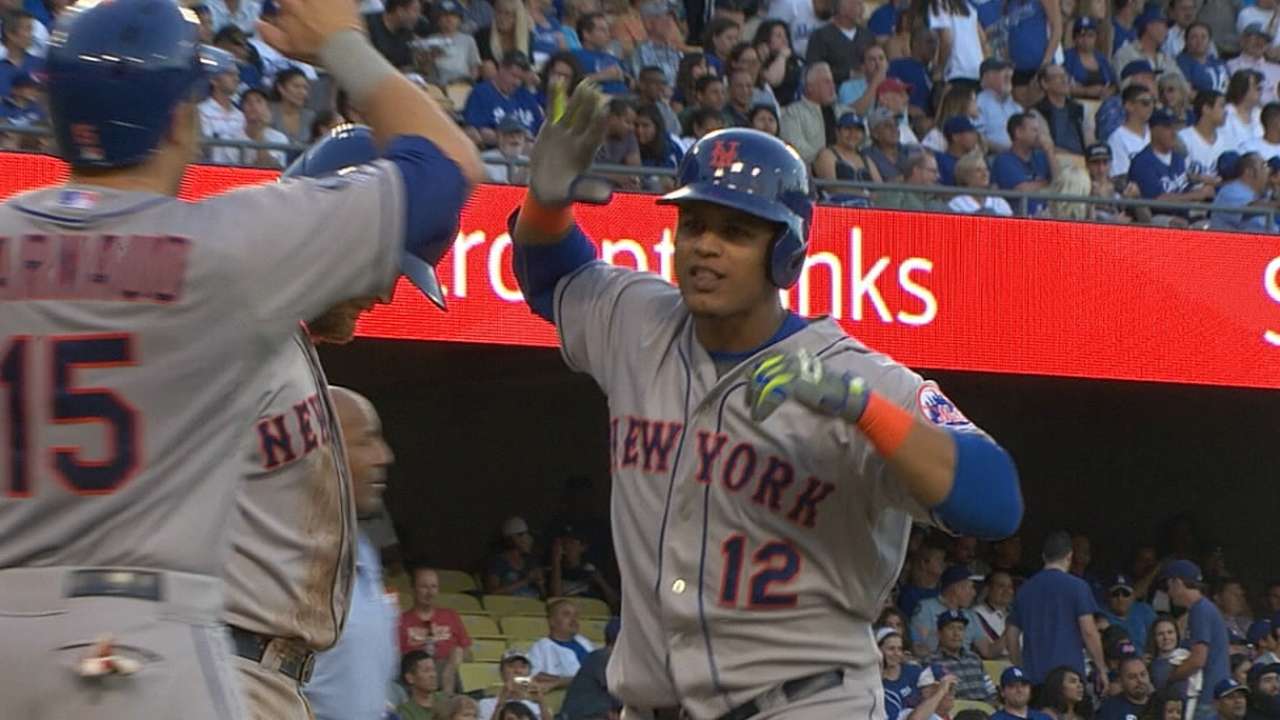 PORT ST. LUCIE, Fla. -- Early last season, Mets manager Terry Collins was hesitant to bat Lucas Duda cleanup, fearing a slump might discourage him and, ultimately, stunt his professional growth. Duda responded with a career-high 30 homers, leaving no question by season's end as to who the cleanup hitter was.
This spring, Collins is straddling the same line with Juan Lagares. While Collins wants Lagares to earn leadoff duties and thinks his lineup works best that way, the manager -- unwilling to undermine his center fielder's confidence -- has already mentioned Curtis Granderson as a possible alternative.
"With all the expectations and everything that's been talked about, are we putting a lot on his shoulders?" Collins said. "And so as we get into Spring Training, we'll take a look at certain things. But he's going to get an opportunity to show us whether he can or can't lead off."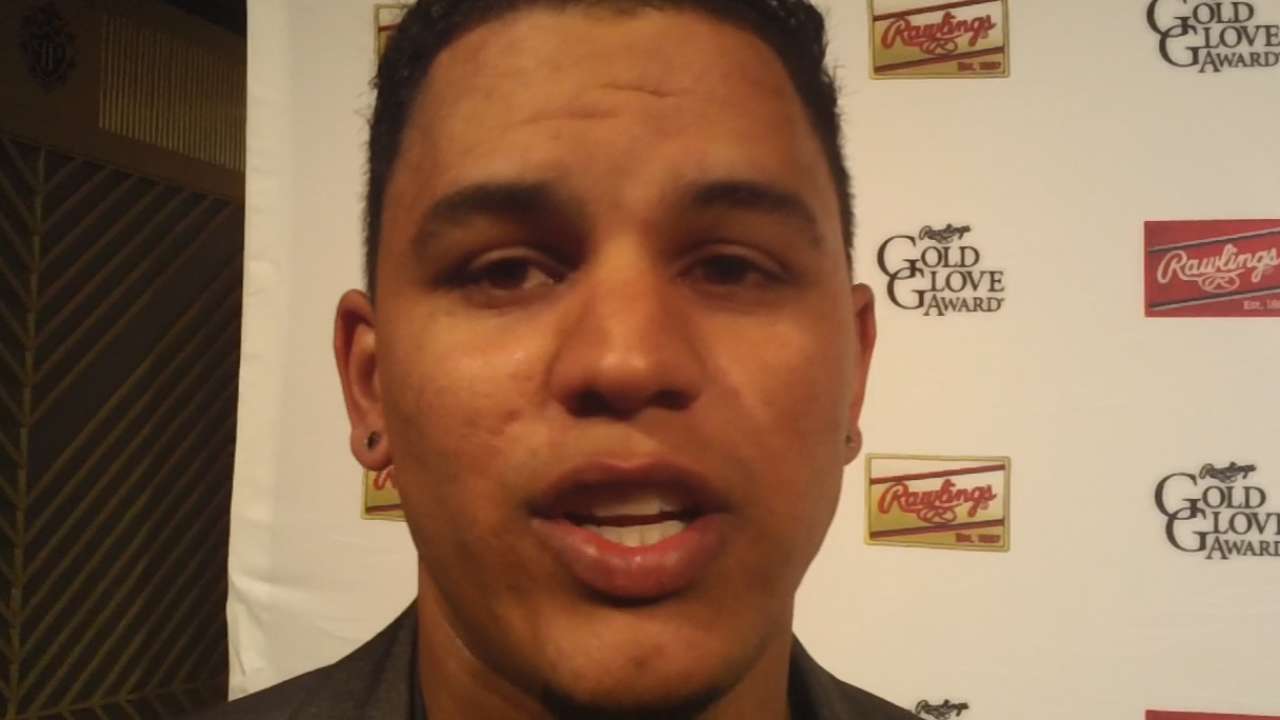 What's clear is that the Mets think Lagares has the skill set necessary to bat first every day. Still just 25 years old, Lagares hit .281 with a .321 on-base percentage last spring, both numbers improved dramatically from his rookie season. His main issue was swinging at a higher percentage of pitches outside the strike zone than all but 20 National League hitters with at least 450 plate appearances.
"We certainly think Juan has the potential to get on base more," Collins said. "You guys have all seen his ability to put the bat on the ball, even on balls that are not necessarily strikes. He's strong enough when he hits it, to get base hits. Now we're trying to refine him to get him to be a little bit more in control of the strike zone."
To Lagares' credit, his best offensive stretch came early in the season, when he was playing every day. Now officially a Gold Glove defender, Lagares believes regular playing time this year can only help him improve his offense.
"When you play every day, it's easy to make adjustments," Lagares said. "When you play every day, you can get better."
Anthony DiComo is a reporter for MLB.com. Follow him on Twitter @AnthonyDicomo. This story was not subject to the approval of Major League Baseball or its clubs.