Sandberg sees 'fresh year' for Howard
CLEARWATER, Fla. -- Ryan Howard appeared to be in fine spirits Monday afternoon at Bright House Field. He would not have been blamed for being morose.
Howard had an interesting offseason. He settled an ugly legal battle with his family. Howard not only learned the Phillies wanted to trade him to help their rebuilding efforts, but he heard general manager Ruben Amaro Jr. say on Philadelphia radio he told Howard they would be better without him.
Ouch.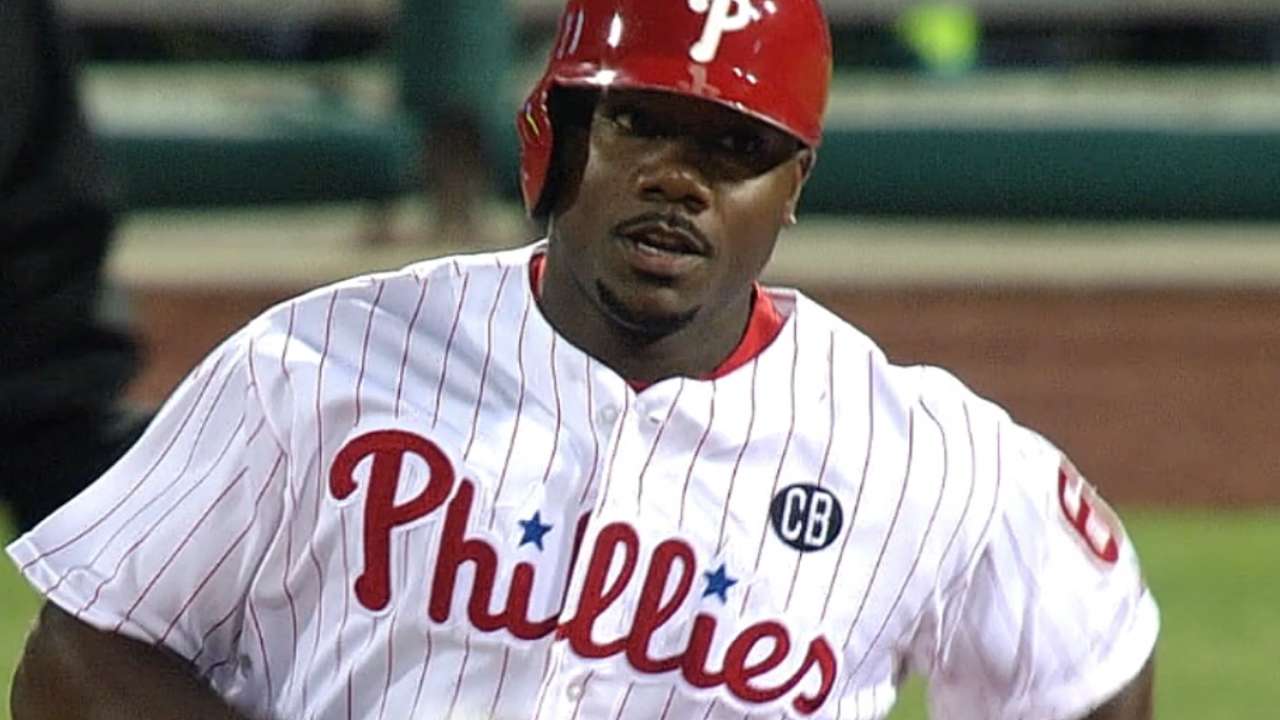 Howard declined to speak to reporters on the eve of the team's first full-squad workout Tuesday at Carpenter Complex. But Howard is here and will try to prove his doubters wrong.
"It's a new season, a fresh year for him," Phillies manager Ryne Sandberg said. "I had a good talk with him about working on his complete game, defensively, running and getting all that in, and I think that will help him with his whole game as well as his offense. It's not about working on one thing and being one dimensional, it's about working on his whole game. And so with the way that he looks, it should be a good camp for him."
Sandberg said he does not expect the speculation about Howard's future to bother him.
"He's a professional and like everyone," Sandberg said. "He's in camp to get ready for a season, get in the best shape possible and get ready to go to help us win. Whatever else happens is on the business side of things, and there's nothing you can do about that."
Todd Zolecki is a reporter for MLB.com. This story was not subject to the approval of Major League Baseball or its clubs.