Starling sharpening offensive, mental parts of game
Royals' 1st-round pick in 2011 Draft worked with Brett over offseason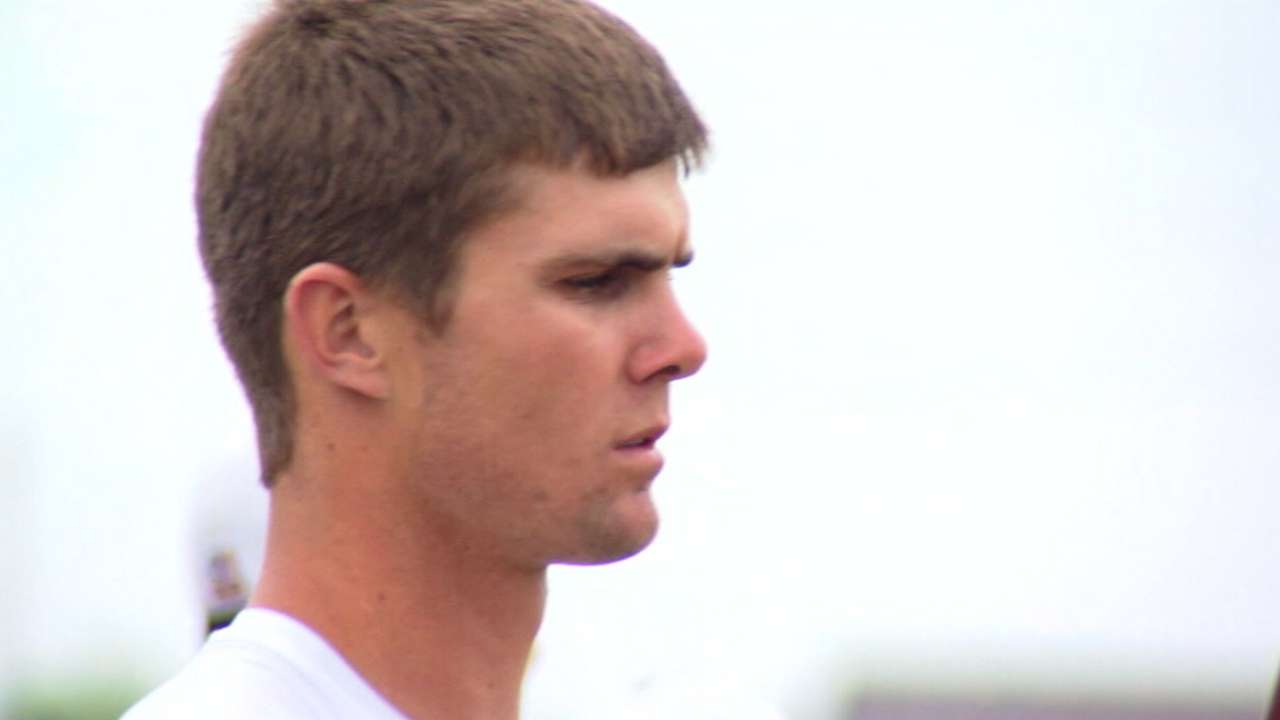 SURPRISE, Ariz. -- The Royals haven't given up on outfielder Bubba Starling, the fifth overall pick of the 2011 Draft.
"He's an athletic guy who could play in the big leagues right now defensively," Royals vice president/assistant general manager J.J. Picollo said. "Obviously there are some hurdles yet for him at the plate."
Indeed, Starling seemed to regress offensively last year, hitting just .218 with a .642 OPS at High Class A Wilmington after hitting a disappointing .241 (.727 OPS) at low-A ball the year before.
But Starling, 22, hasn't given up on himself, either.
"I want to just keep working hard," Starling said Monday. "I feel comfortable in the outfield defensively. But I worked very hard this offseason on offense.
"I had my times last season. I'd like to be better. I'm just trying to focus. I worked with George Brett up at [Kauffman] Stadium. Hopefully it pays off."
As a Spring Training invitee, Starling is trying to observe the big leaguers he is around without being a nuisance.
"I'm still trying to get to know the guys," Starling said. "Just hanging out right now, trying to stay out of the way."
Starling said he has made some minor adjustments to use his athleticism more in his swing, but he is also trying to conquer the mental side of the game as well.
"Obviously failure is a big part of the game," he said. "I'm learning about that, and I think I can handle it better than I used to. I'm trying to focus on the present."
Jeffrey Flanagan is a reporter for MLB.com. Follow him on Twitter at @jflanagankc.
This story was not subject to the approval of Major League Baseball or its clubs.