Tiant impressed with fellow Cuban Moncada at workout
Former Red Sox great informed infielder what it's like to play in Boston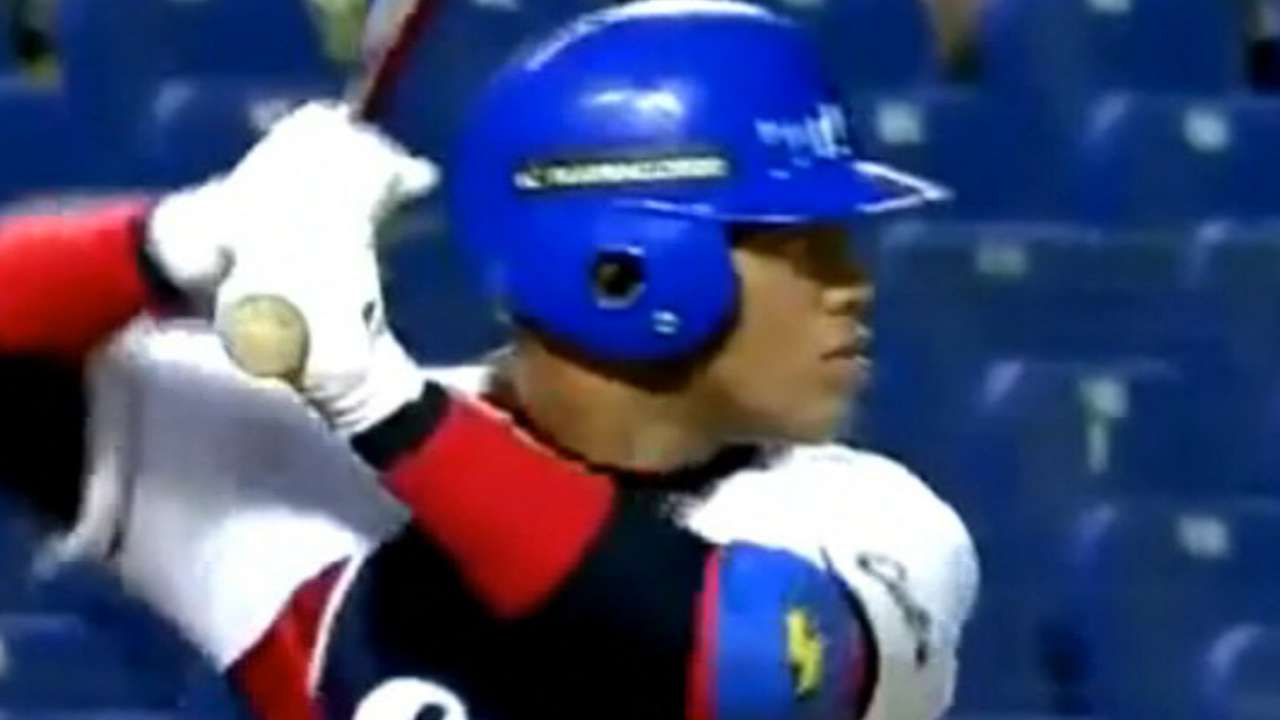 FORT MYERS, Fla. -- When the Red Sox hosted Yoan Moncada for a private workout at JetBlue Park a couple of weeks ago, they had the advantage of a Cuban baseball legend at their disposal in Luis Tiant.
Tiant not only watched Moncada work out, but he had a chance to speak to him.
"I saw him in here," said Tiant on Monday, as he stood several feet from the home-plate entrance of JetBlue Park. "They told me to come and see him. He was looking good. I told him to keep working, and every time you go to practice, be ready. He's strong. He's a good kid. I liked him. He has a pretty good chance."
The Red Sox, according to a source, have agreed to terms on a contract with the 19-year-old amateur free agent that includes a record-setting bonus in the range of $30 million.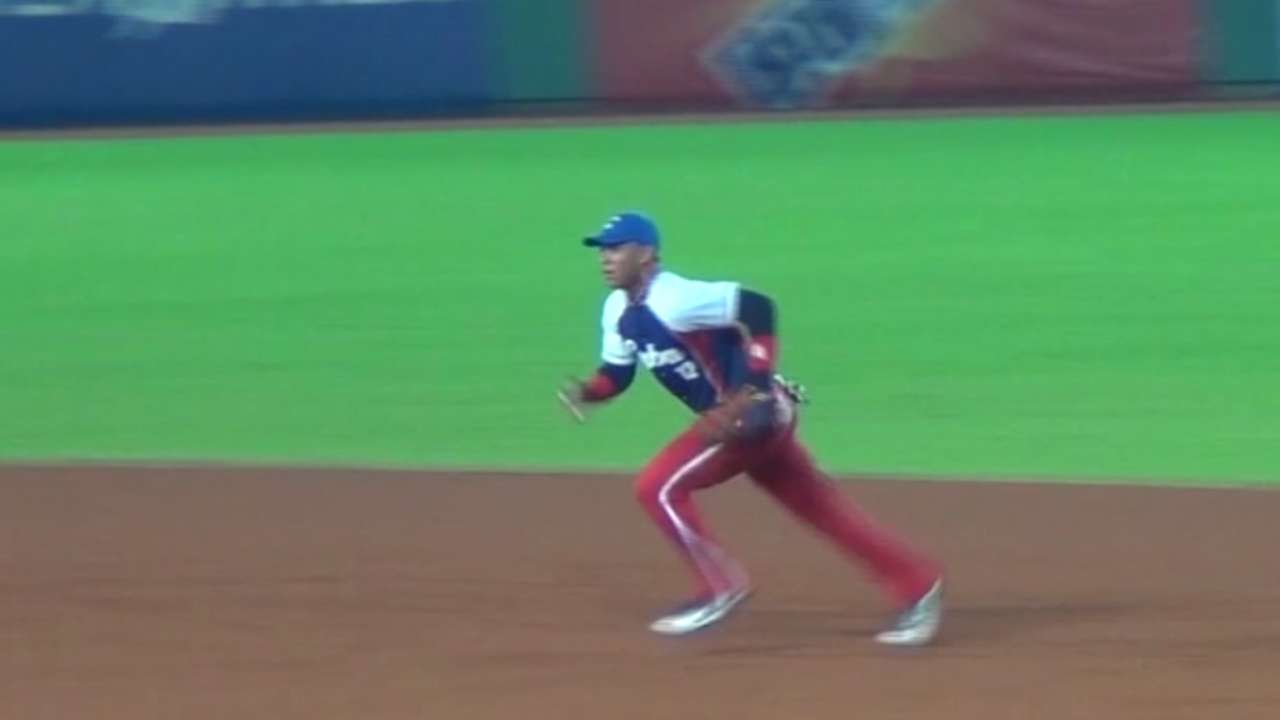 Tiant, one of the most popular Red Sox players of the 1970s and a 220-game winner in the Majors, had a chance to tell Moncada the type of atmosphere he could experience in Boston.
"We talked a little bit about it," Tiant said. ""This is a good organization, maybe one of the best now. I had a chance to tell him we've had a lot of good times the last 10 years and it changed everything -- the town, the ballpark. It's quite a difference from when I used to play."
The thing Tiant wanted to emphasize most to Moncada is not to get caught up in the hype.
"You have to go and do your job. Forget about the press," Tiant says he told Moncada. "Just go out and play the game. As long as you play the game hard, nobody is going to crucify you. Don't come in and try to do crazy things. That's when you get in trouble."
Tiant thinks Moncada has the poise to handle the various challenges that await him.
"He's a very good kid," Tiant said. "You can see the look, the way he does things."
A fixture around the Red Sox, Tiant will be there if Moncada needs him.
"Just keep your mouth shut and play the game, that's what I told him," said Tiant. "Don't worry about anybody else. You play your side, the other guy has to play their side. That's how you do it. He can only do what he can do. Do your part. That's important for a player, especially a young guy. Hopefully he'll be in the big leagues soon."
When Tiant observed Moncada, he clearly saw someone who possessed tools to be successful in the Major Leagues.
"He's got a good arm, switch-hitter," said Tiant. "They could put him in the outfield, too. Maybe they could use him at third base. He's a big kid. I don't know if he can play shortstop or second base. He looked pretty good. He can catch and throw the ball and he's aggressive. You have to like him."
Tiant didn't have a chance to see Moncada hit. But there should be plenty of time for that.
"I heard he's got pop, too. I heard he's the best Cuban player right now, the best player coming from there now," Tiant said.
Ian Browne is a reporter for MLB.com. Read his blog, Brownie Points, and follow him on Twitter @IanMBrowne. This story was not subject to the approval of Major League Baseball or its clubs.