Gordon plays catch, cleared to start swinging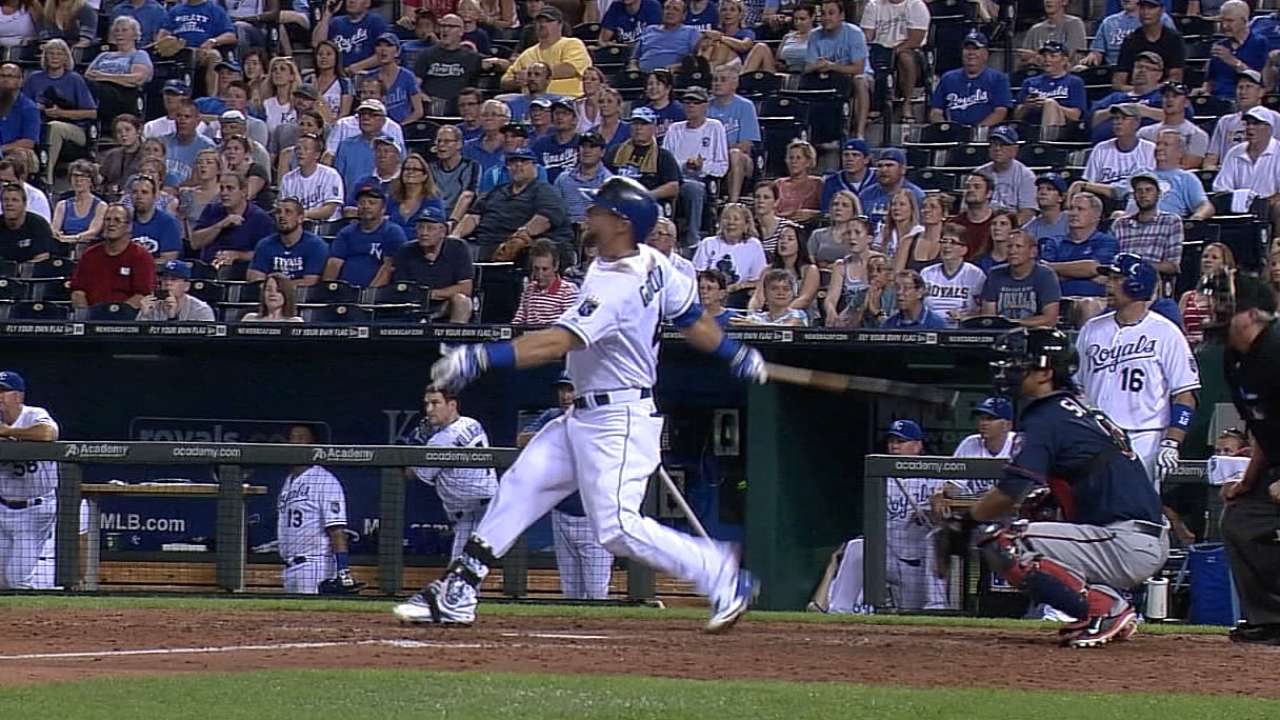 SURPRISE, Ariz. -- Royals left fielder Alex Gordon played catch for the first time since his December surgery to repair a tendon in his right wrist.
"He looked like a happy guy today," manager Ned Yost said. "He finally got to throw."
Royals physicians also have cleared Gordon for about 15 "dry" swings Tuesday, meaning he will swing without any contact with a baseball.
"Just getting him loosened up to see how it feels," Yost said.
Gordon has continued his rigorous workout schedule since arriving in Arizona over a week ago. He said last week he may still have to miss about a week's worth of Spring Training games.
Gordon was unavailable for comment Monday as he was getting his daily treatment when the clubhouse was closed to reporters.
Jeffrey Flanagan is a reporter for MLB.com. Follow him on Twitter at @jflanagankc. This story was not subject to the approval of Major League Baseball or its clubs.