Gonzalez likes what he sees from Johnson early in camp
Veteran reliever's sinker key to returning to form for Braves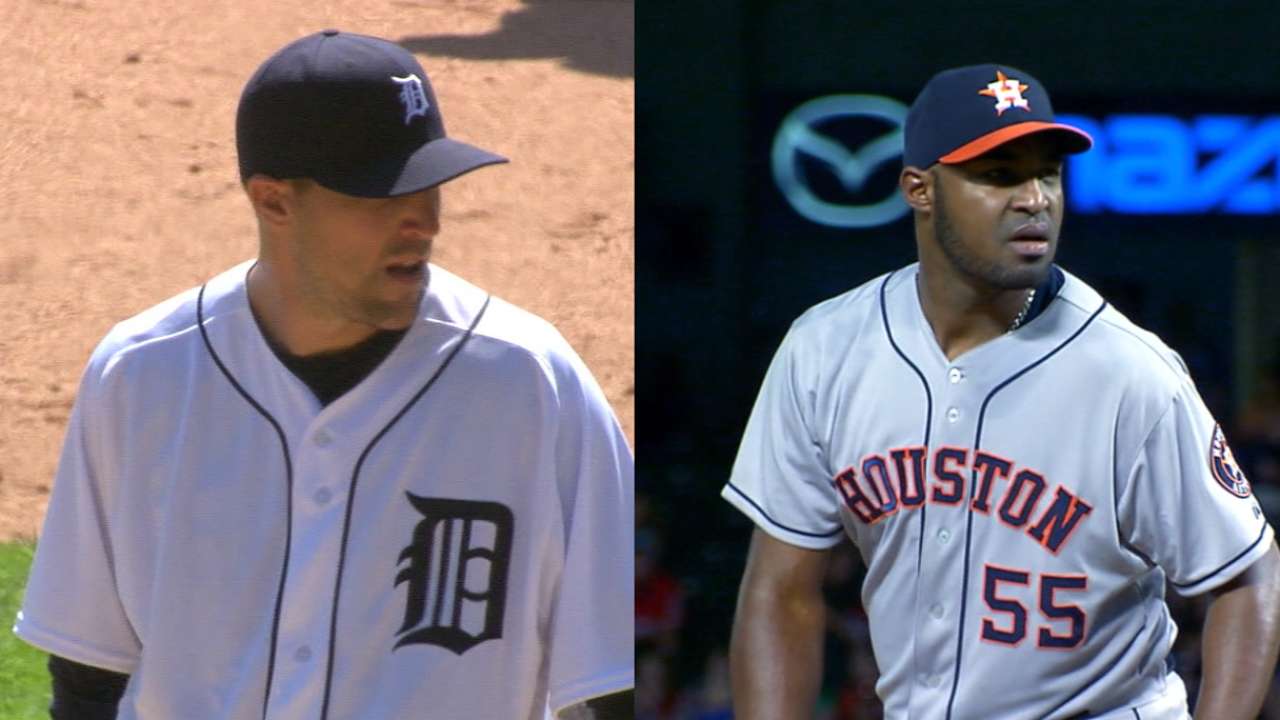 LAKE BUENA VISTA, Fla. -- Though it is far too early to be encouraged or discouraged by anything he sees from his players, Braves manager Fredi Gonzalez gained a sense of comfort as he watched veteran reliever Jim Johnson complete a side session on Monday afternoon.
"I saw him today throwing his bullpen from the [catcher's perspective] and his sinker really has some really good depth to it," Gonzalez said. "Again, it's only the second bullpen and it's only Feb. 23, but it really looked good."
This is the kind of early development the Braves hoped to see when they opted to provide a one-year deal to Johnson, who struggled to gain a consistent feel for his sinker while posting a 7.09 ERA over the combined 54 appearances he made for the A's and Tigers last season.
If Johnson regains the sinker that proved so effective when he notched consecutive 50-save seasons for the Orioles in 2012 and 2013, the Braves might find themselves with the luxury of having him, Jason Grilli and Jose Veras serve as the primary setup men for closer Craig Kimbrel.
Johnson, Grilli and Veras each recorded at least 20 saves during the 2013 season.
"It will be fun to work that," Gonzalez said.
Mark Bowman is a reporter for MLB.com. This story was not subject to the approval of Major League Baseball or its clubs.