Castillo excited about possibility of playing with Moncada
Red Sox outfielder praises fellow Cuban star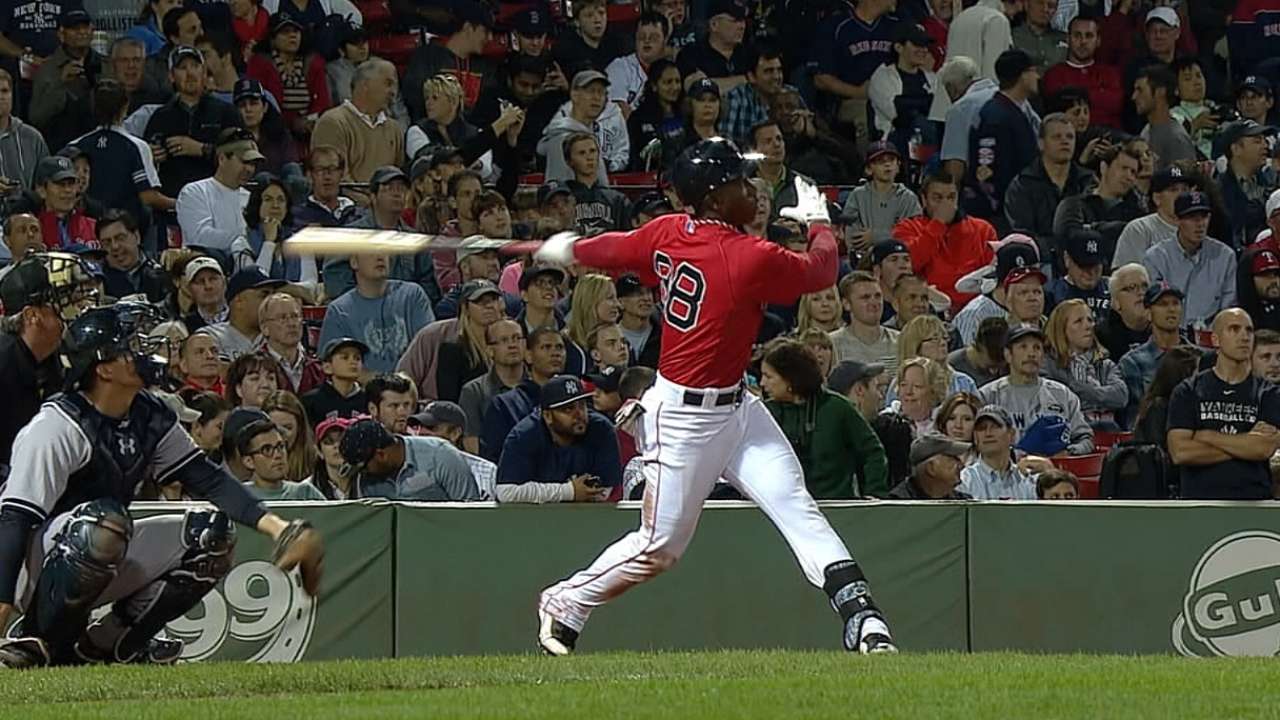 FORT MYERS, Fla. -- Rusney Castillo was the big prize the Red Sox landed out of Cuba six months ago and he's excited that a countryman could be joining him soon.
MLB.com's Jesse Sanchez reported that infielder Yoan Moncada agreed to terms with Boston on a deal that includes a record-setting bonus -- in the range of $30 million -- for an amateur. The deal is pending a physical and hasn't been announced by the club.
Though Moncada is all but certain to begin his professional career in the Minor Leagues, Castillo looks forward to joining forces with him at Fenway Park at some point. Moncada is the latest in a recent Cuban wave of players who have come to the United States, joining Aroldis Chapman, Yoenis Cespedes, Jose Iglesias, Jose Abreu and Castillo, among others.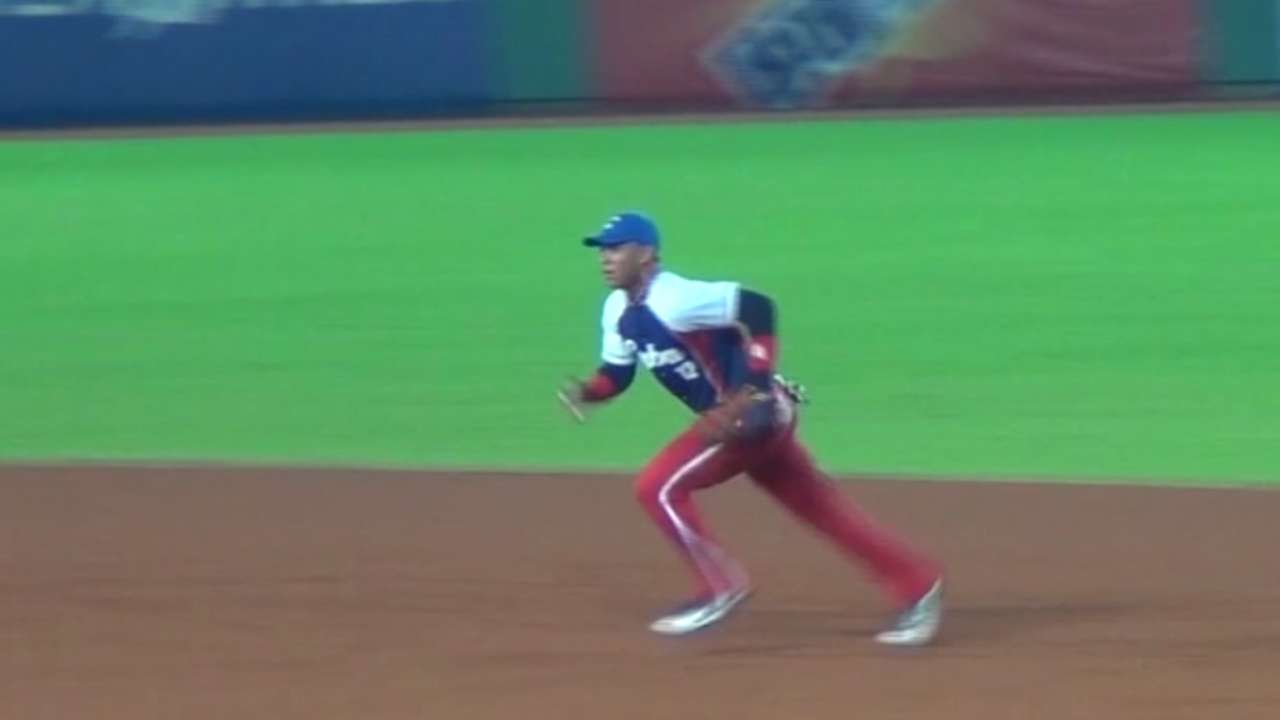 "If it's true, and obviously I don't know anything for sure, but if it is, 'Welcome', and I'm happy he's here with us," Castillo said through interpreter Adrian Lorenzo. "It's always a positive thing to have more and more Cuban players in the league. It's definitely something exciting and something I look forward to continuing."
The 27-year-old Castillo isn't all that familiar with the 19-year-old Moncada, but he did overlap with him in brief spurts.
"I don't really know him all that much," Castillo said. "I remember that he could run. We were in a running competition."
What impresses Castillo about Moncada?
"The ability, the temperament, and the fact that he's really going to be a good player," Castillo said.
Did the Red Sox ask Castillo for his opinion on Moncada?
"We had some conversations, nothing formal," Castillo said.
As for Castillo, he is now having a chance to get settled after his crash course with the Red Sox late last season. He is vying for a spot in Boston's crowded outfield.
"Moreso the reps and the preparation is key more than anything," Castillo said. "Just to be able to roll into a full season with a complete spring is a big advantage in and of itself. But it's not something I'm really focused on, having a big spring. I'm just trying to prepare myself, get my feet under me and get as many reps as possible."
Ian Browne is a reporter for MLB.com. Read his blog, Brownie Points, and follow him on Twitter @IanMBrowne. This story was not subject to the approval of Major League Baseball or its clubs.