Martin up for challenge of catching Dickey
Blue Jays' new catcher didn't catch knuckleballer's first 'pen session, but that will change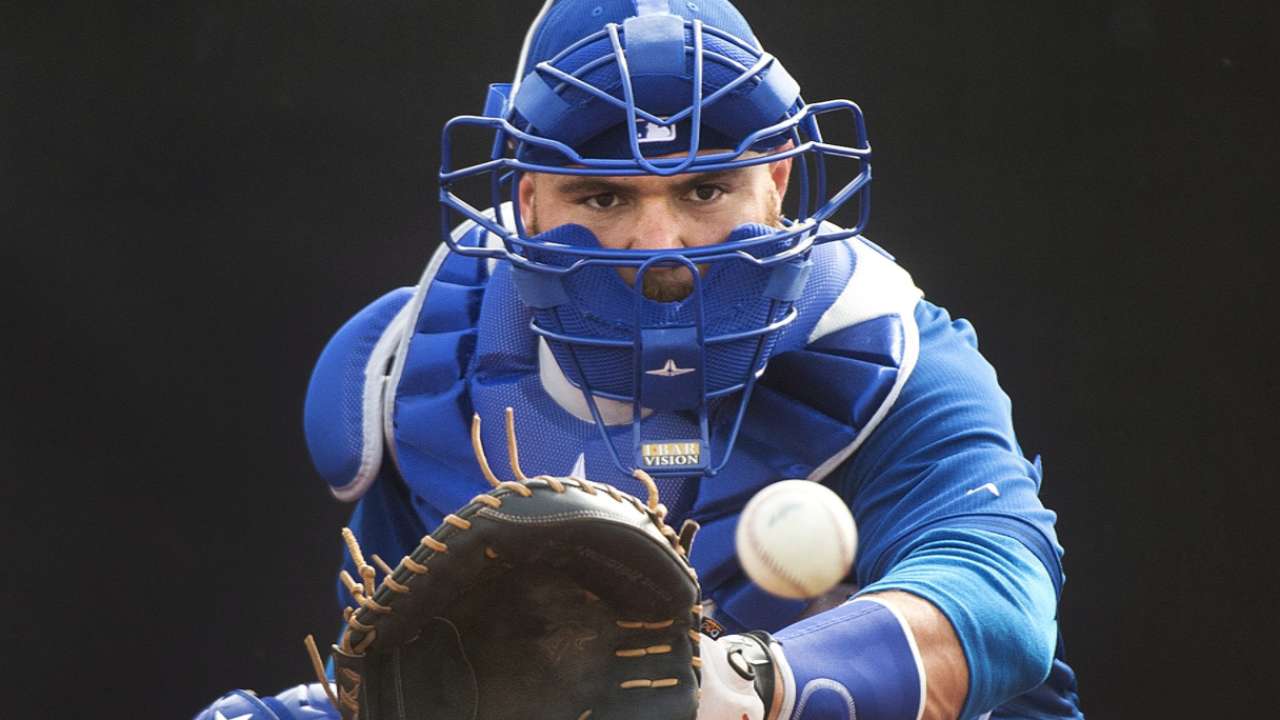 DUNEDIN, Fla. -- Russell Martin wasn't behind the plate for R.A. Dickey's first bullpen session of the spring on Monday morning, but that is expected to change in the very near future.
Martin has been open about his desire to catch the knuckleballer, and he's about to get that opportunity. The only reason it didn't happen Monday was because Blue Jays manager John Gibbons thought it would be best to avoid that type of responsibility on Day 1.
Gibbons instead decided to have Dickey work with Josh Thole, who has been his personal catcher for the past four years. Martin spent his time with another group of pitchers, which included prized prospect Daniel Norris.
"The first day, those guys get all bunched in there, and Dickey -- let him throw his first [bullpen] to the guy he's comfortable with," Gibbons said. "But from here on out, [Martin is] going to be catching him because we want to see if he can do it. There's no doubt he can do it, but it's not going to be easy. So from here on out, you'll see him with Dickey."
Dickey spent the previous two springs working with new catchers, but in the end the club always went back to Thole. In 2013, J.P. Arencibia auditioned for the role, but that lasted all of one regular-season start before the plan was abandoned. Last year, Erik Kratz spent the entire spring with Dickey but was a late cut from camp.
There were legitimate concerns about whether Arencibia or Kratz would be able to handle the knuckleball, but there doesn't seem to be nearly the same type of doubt concerning Martin. That shouldn't come as a surprise because Martin is generally regarded as one of the best defensive catchers in the game and he appears to have the hands and agility required to get the job done.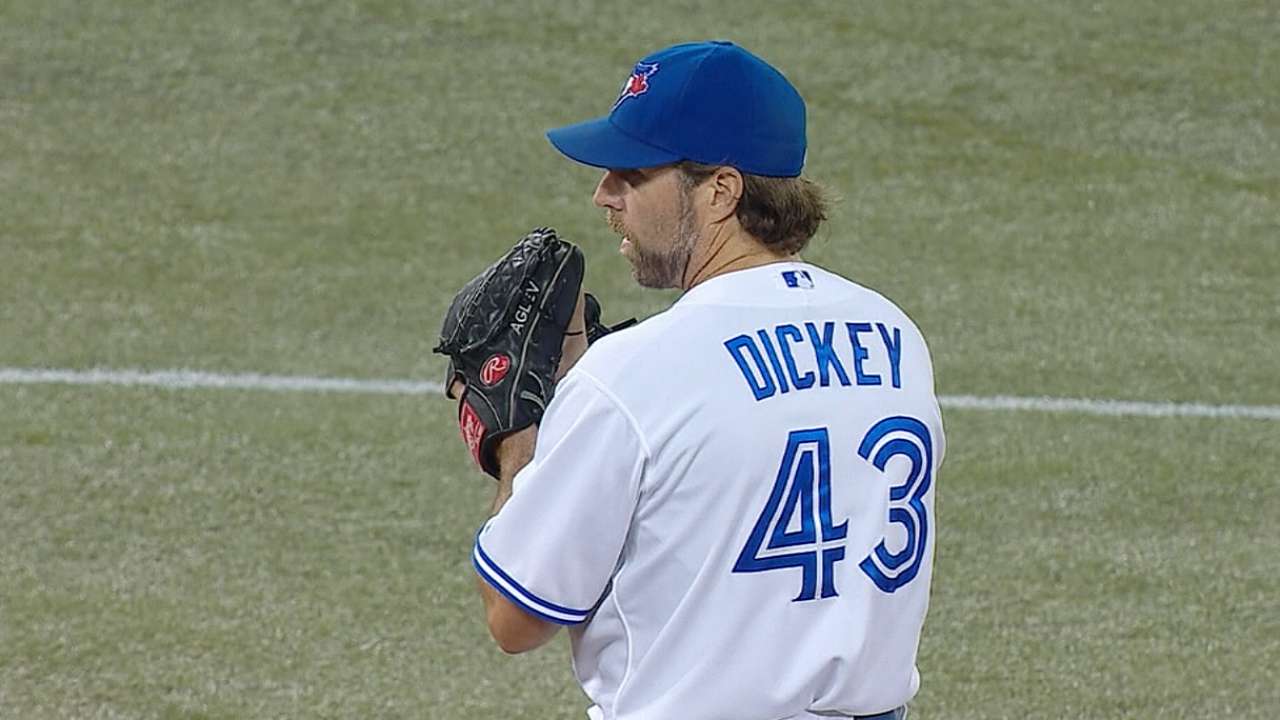 That doesn't guarantee Martin will be behind the plate for Dickey's first start of the regular season, but the Blue Jays will give him every opportunity to win that job, and it's something he's looking forward to.
"It's a challenge and I'm always up for new challenges," Martin said. "I'm excited to see how I can handle it. I have no idea, really, how I'm going to do. One thing I do know is that I'm going to do my best, learn from the mistakes and try to make adjustments. There are a lot of guys here that can help me that have some experience, so I'm going to have open ears that way."
Gregor Chisholm is a reporter for MLB.com. Read his blog, North of the Border, and follow him on Twitter @gregorMLB. This story was not subject to the approval of Major League Baseball or its clubs.