'Unathletic moment' has Paxton slowed at Mariners camp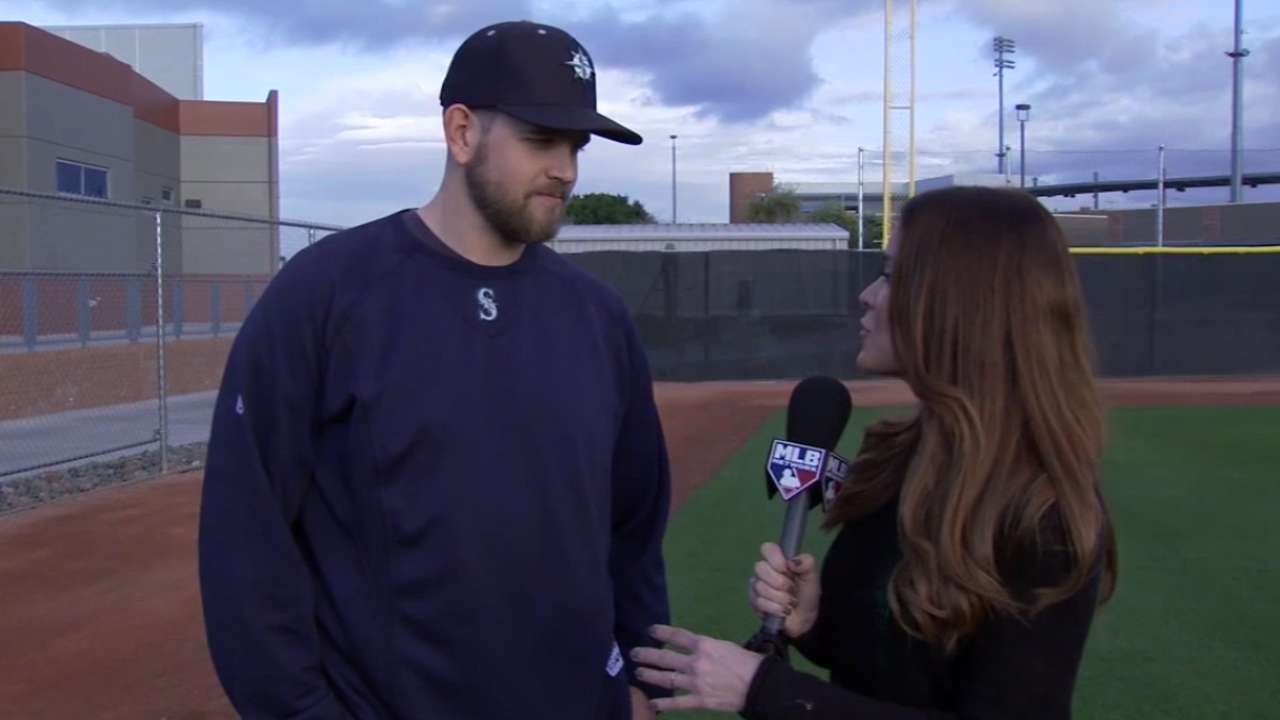 PEORIA, Ariz. -- Left-hander James Paxton has been held out of throwing for the first three days of Mariners camp due to a strained left forearm that was injured when he fell doing agility drills about a week ago.
Paxton, expected to be a key component in Seattle's rotation, will be sidelined at least a few more days, general manager Jack Zduriencik said on Monday. An MRI exam and X-rays revealed nothing more than bruising, so the lanky southpaw is just behind held back now as a precaution.
"He actually hurt both arms," Zduriencik said. "He fell and grabbed himself. His left arm is a little sore and his right arm, we're not that concerned about. But both of them, he kind of braced himself and jammed it. So no sense pushing it. We'll let him get treatment, let it quiet down and get him out here as soon as he's ready."
Paxton, 26, missed three months as a rookie last season with a strained lat muscle behind his left shoulder, but he was outstanding when healthy. He went 6-4 with a 3.04 ERA in 13 starts and is 9-4 with a 2.66 ERA in 17 outings over the past two seasons for the Mariners.
"It's sad, because he had a great winter. He stayed in Seattle and worked out every day and was outstanding," Zduriencik said. "He's saying he feels good. But we're not going to make him come out throw until it's completely quieted down. It doesn't make sense this early."
Paxton said he'd done the same footwork drill a thousand times before and has done it since without issue. He just caught his foot on the artificial turf in the workout area at the team's Peoria complex and landed awkwardly in what he called "an unathletic moment for me" on his first day after arriving in Arizona.
"You get here and 'C'mon, you've got to be kidding me,'" he said. "I busted it getting ready for this and now something like this happens. It's putting me back a little and it's frustrating, but I just have to take it one day at a time and get ready to go for when it matters."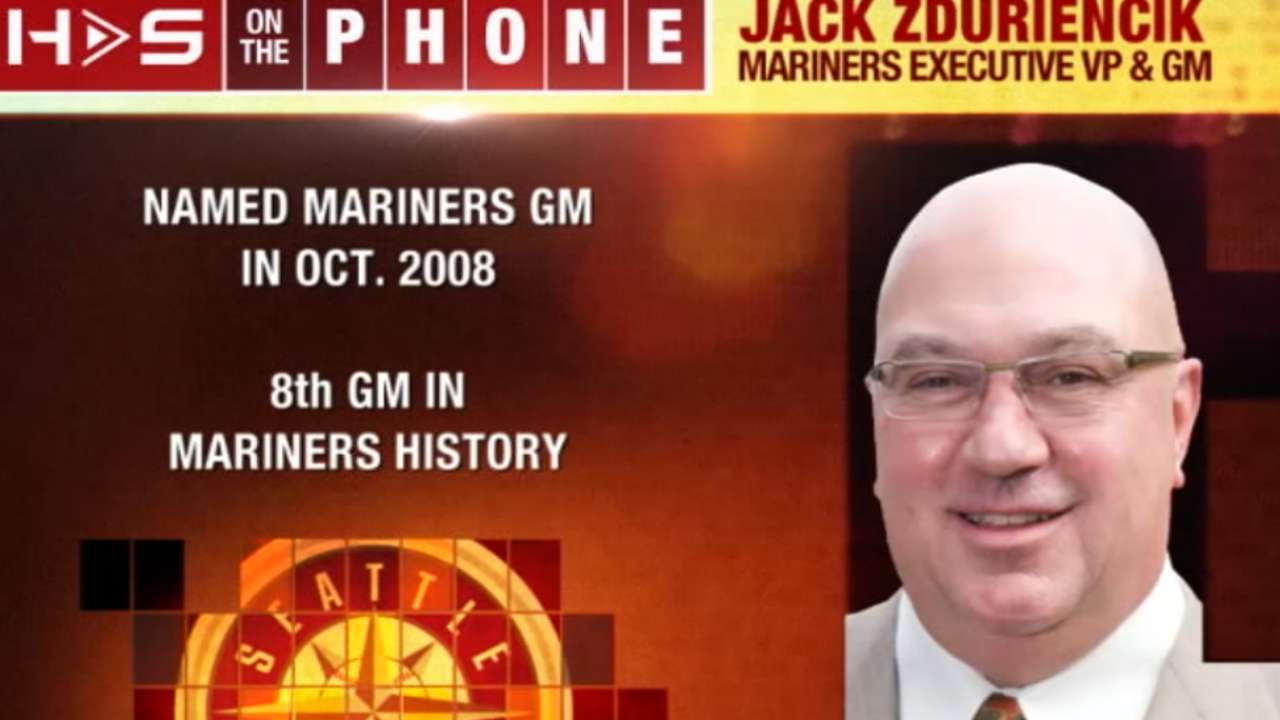 In other camp news Monday:
• Paxton isn't the only Mariners pitcher who has been held back from throwing in the early days of camp. Veterans Felix Hernandez and Fernando Rodney are on their normal slower schedules, and Tom Wilhelmsen hasn't thrown off the mound yet after flying to Florida and back for his arbitration hearing Friday.
Hernandez always starts about a week later than most pitchers, following a routine that has allowed him to throw 200-plus innings for the past seven seasons.
"Felix can do whatever he wants to do," said manager Lloyd McClendon. "He has his own beat. I have no concerns because he's in great shape. I'm really impressed. … If you look at him, he's in tremendous shape. I was shocked at how slim he looks. He worked extremely hard this winter."
• McClendon was among those pleased to see Danny Hultzen throwing without issue after missing all of last season with shoulder surgery, but the skipper cautioned against any expectations for this year. McClendon said Hultzen should be ready to pitch in Cactus League games along with everyone else, but he will be brought along carefully during the regular season.
"We need to take it slow with him," McClendon said. "Obviously I don't put limitations on any player, but we're probably building more for 2016 with him and we just need to take it slow, build his innings up and get him ready to get out and be competitive again."
• Most of the position players are in camp working out on their own already, though Robinson Cano, Nelson Cruz, Dustin Ackley, Rickie Weeks and Seth Smith are among those who haven't arrived. All players must report by Tuesday for physicals, with the first full-squad workout on Wednesday.
Greg Johns is a reporter for MLB.com. Follow him on Twitter @GregJohnsMLB as well as his Mariners Musings blog. This story was not subject to the approval of Major League Baseball or its clubs.