Mattingly expects Ethier will be 'professional'
Manager doesn't think playing-time issue will be a distraction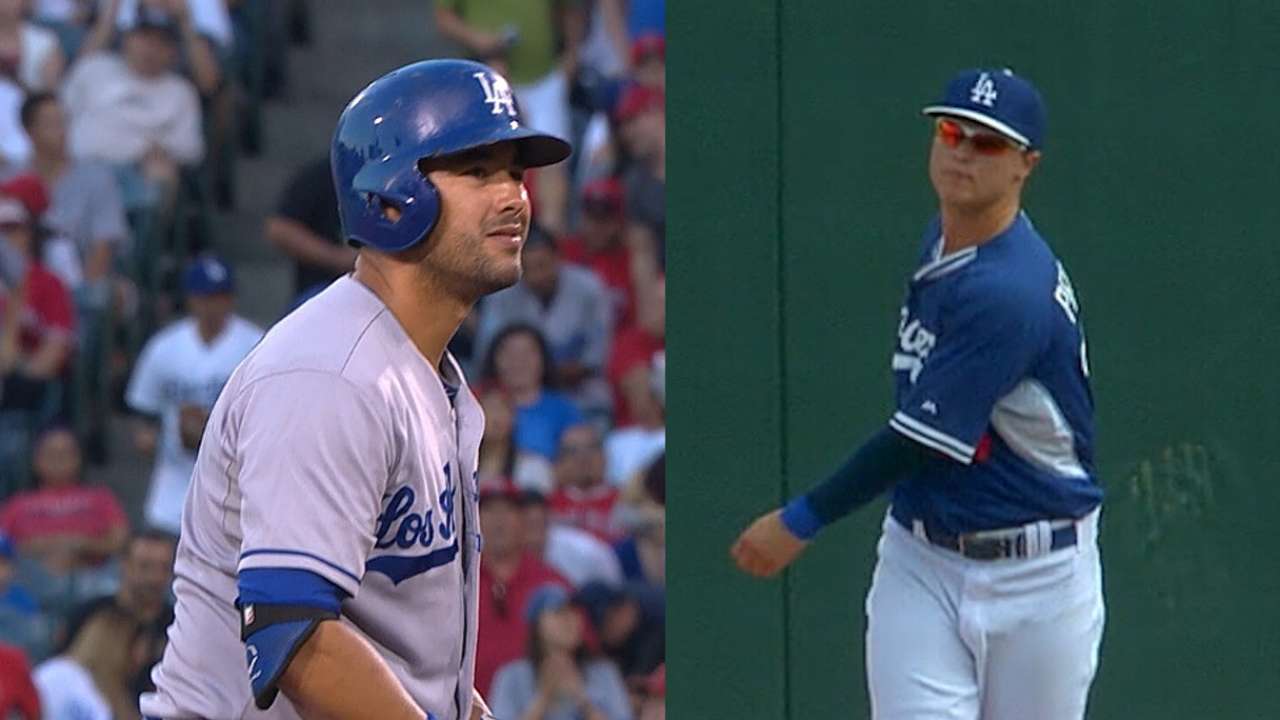 GLENDALE, Ariz. -- Dodgers outfielder Andre Ethier reported to Spring Training on Monday and gave a glimpse of how awkward his situation could become.
Wearing earbuds, Ethier avoided interaction with the media only hours after manager Don Mattingly said there would "definitely be conversations" with the outfielder "so we're all on the same page."
Ethier, who lost his starting outfield job last year, isn't assured of playing time in 2015 even after the trade of Matt Kemp, as rookie Joc Pederson will be given a chance to earn at least a platoon role in center with Chris Heisey. Carl Crawford will start in left field and Yasiel Puig in right.
However, in December, Ethier said he wanted to be a starter again, even if it meant with a different team.
Mattingly downplayed the suggestion that Ethier could become an unhappy distraction.
"I never expect Andre to be a problem," said Mattingly. "He's always professional. Understandably, guys aren't happy when they aren't playing as much as they want. He was a pro about it and wasn't a problem."
Ethier, 33 in April and the longest tenured Dodger, was the first acquisition of former general manager Ned Colletti and one of his best. He is a two-time All-Star with a Gold Glove and Silver Slugger whose production topped out in 2009 when he slugged 31 homers with 106 RBIs and finished sixth in NL MVP voting.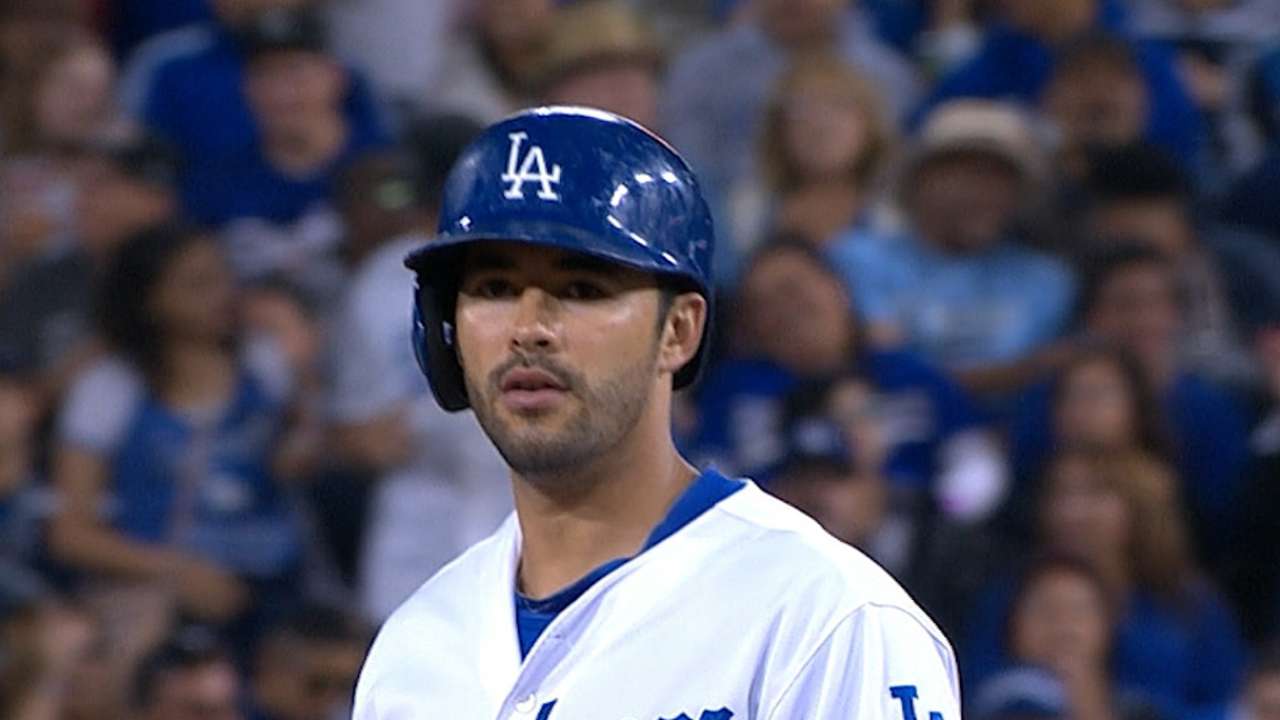 For the first six weeks of 2010, he was putting up Triple Crown numbers, but he broke the little finger on his right hand, rushed back and never regained his power. He had 11 homers that year, 20 the next, 12 in 2013 and only four last year when he was reduced to a bench role.
Oddly, in the midst of his decline and only weeks after the Dodgers signed Puig to a seven-year deal, new Dodgers ownership gave Ethier a five-year, $85 million extension in the summer of 2012. He is owed $56 million on the contract that goes through 2017 with a $17.5 million vesting option in 2018 or $2.5 million buyout.
Ken Gurnick is a reporter for MLB.com. This story was not subject to the approval of Major League Baseball or its clubs.