On first day of workouts, Molitor lays out new spring plan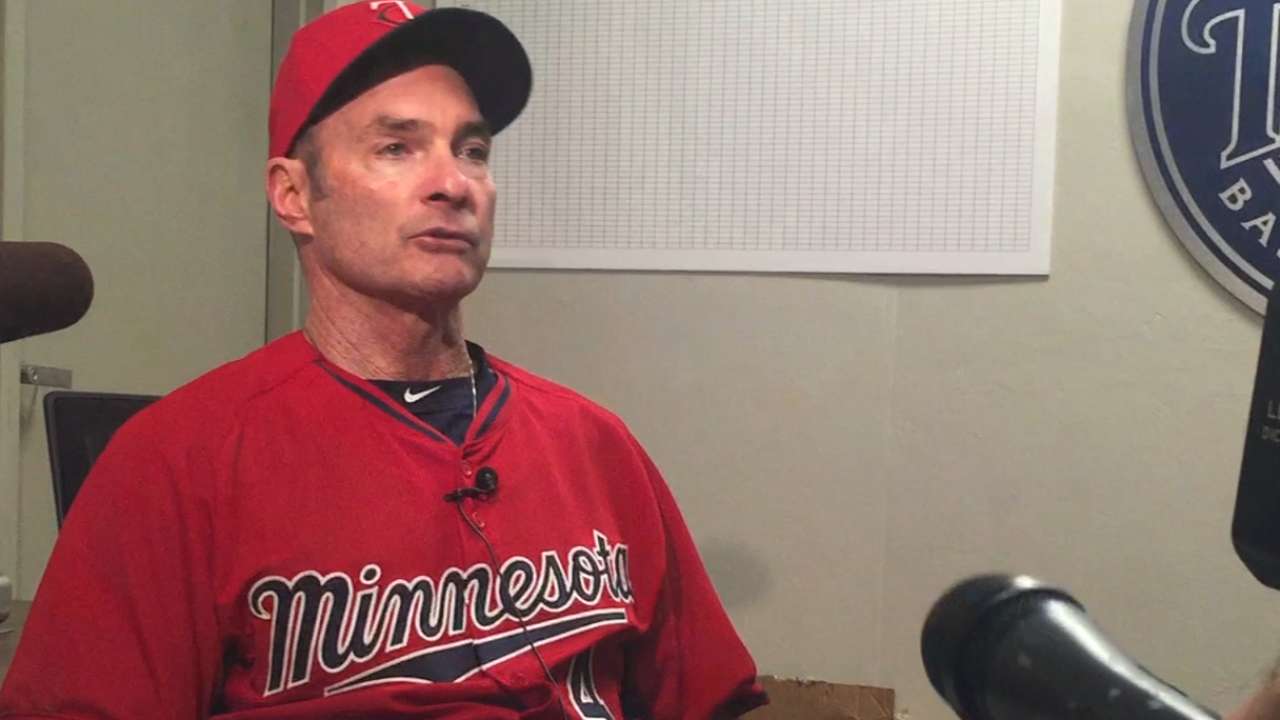 FORT MYERS, Fla. -- More than three months after officially being named Twins manager, Hall of Famer Paul Molitor took the field on the first day of workouts for pitchers and catchers at the CenturyLink Sports Complex on Monday.
Molitor, who replaced Ron Gardenhire on Nov. 4, worked all winter with bench coach Joe Vavra to create a blueprint for how he'd like to run Spring Training and was excited he's now able to start implementing it.
"The big thing for me today was getting out on the field," Molitor said. "This has been a long winter since the announcement was made, and a lot of preparation obviously throughout the course of the winter trying to get ready. But to get out in your element so to speak and to have a chance to watch the guys run around and start to put into place some things that you envisioned, it was a good day."
Molitor opened the day at 9 a.m. with a meeting with the pitchers, catchers and position players who reported early, stressing what to expect this spring. But Molitor said he'll expand more on that once the position players officially report on Friday.
"I had a nice chance to chat with them this morning," Molitor said. "I didn't get too long-winded in terms of any motivational-type things today. It was more about let's try to understand what we're trying to accomplish here and talk about some of the changes we're going to make, and I'll have a chance to address the whole group on Friday."
One of the changes Molitor made was overhauling the club's defensive reference book, as he expects there to be changes to the way the Twins defend certain plays this season. Both baserunning and stopping the run game will also be priorities this spring.
"It's probably not overly observable for day-to-day things," Molitor said of the changes. "Like some of the communication aspects of how we're going to try to contain opposing baserunners. Believe it or not, bunt plays are worked on tirelessly down there. They don't happen as much as you think they would during the season, but a lot of times they're at critical junctures of games. So we're kind of adjusting some of the things that we've done along those lines. Some of the cutoff and relay things we're changing just a little bit."
Rhett Bollinger is a reporter for MLB.com. Read his blog, Bollinger Beat, and follow him on Twitter @RhettBollinger. This story was not subject to the approval of Major League Baseball or its clubs.