Fielder: Most exciting Spring Training since first year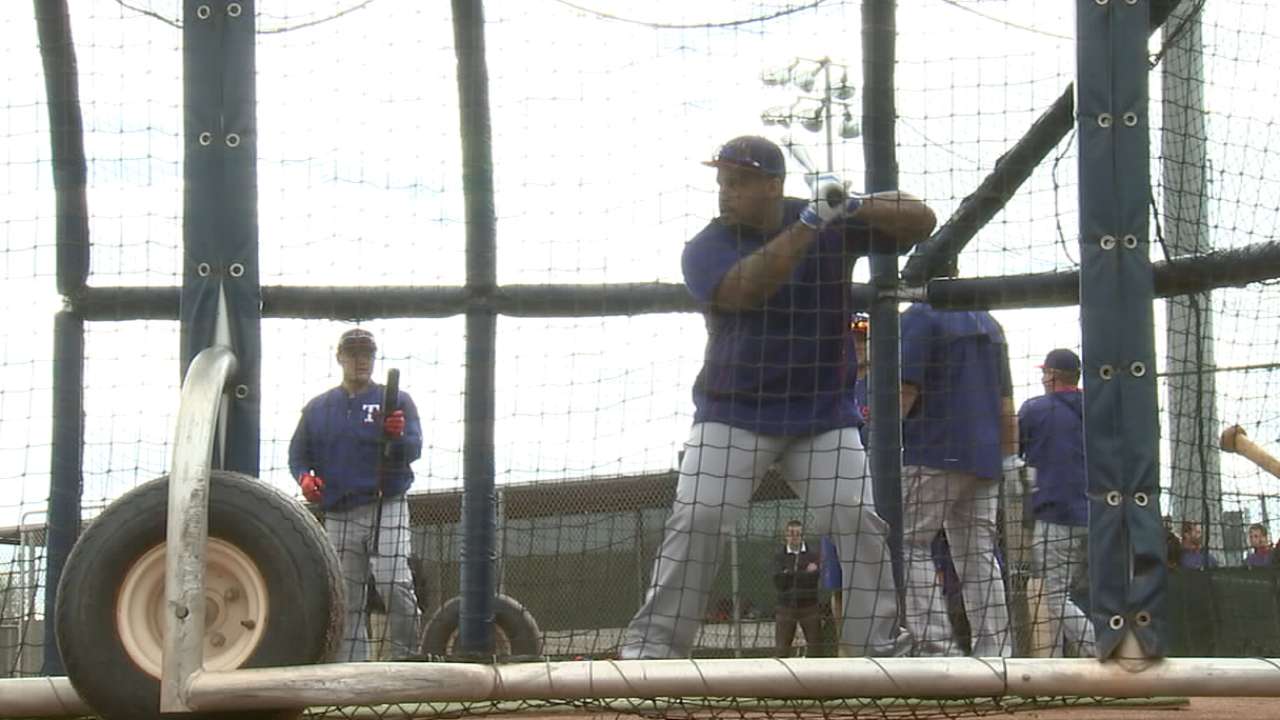 SURPRISE, Ariz. -- Rangers first baseman Prince Fielder had trouble swinging the bat while taking batting practice for the first time on Monday. The problem wasn't physical.
Fielder is fully recovered from neck surgery and at full strength again. The problem was Adrian Beltre ragging on him from behind the batting cage. Beltre's barbs were aimed at Fielder's swing.
"It was a lot of fun," Fielder said. "I haven't heard him talk trash since May."
It was Fielder's first day in camp and the first time he has taken batting practice with his teammates since undergoing season-ending neck surgery on May 27.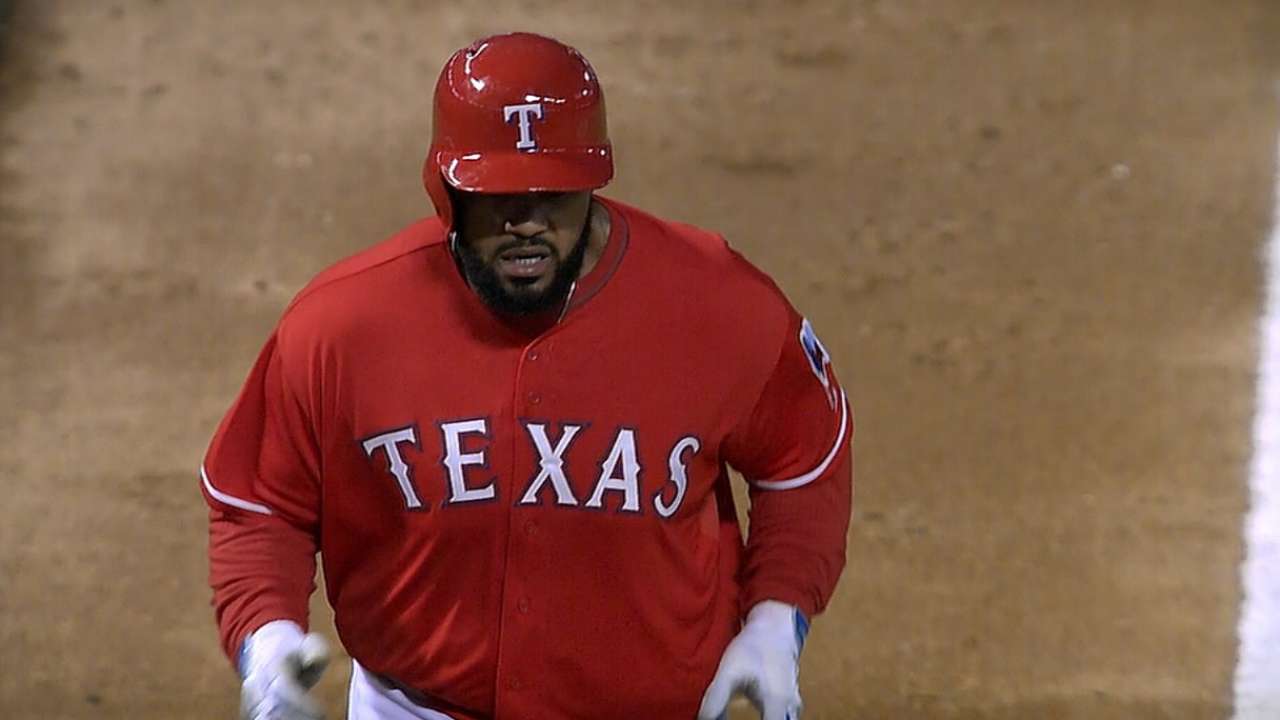 "Obviously, you don't realize how much you miss it until it is taken away from you," Fielder said. "This is the most excited I have been in Spring Training since my first year."
Fielder hit in a group that included Shin-Soo Choo, Mitch Moreland and Beltre. Choo batted first, followed by Moreland, Fielder and Beltre. What order they hit during the regular season has yet to be determined.
Fielder, after batting cleanup for most of his career, hit third ahead of Beltre last season. Manager Jeff Banister said he is keeping an open mind about his potential batting order right now.
"I can [write down] lineups all day long and dream," Banister said. "Eventually, you have to wake up and see who we are playing. Each one of these guys have a skill set and a history of being comfortable in certain spots of the lineup. I'd like to get the opportunity to watch them, and take all that information and see how our lineup works best."
Fielder said it doesn't matter to him.
"I don't care, I just want to play," Fielder said.
The Rangers want him to play, too. They also need him to hit about 35 home runs and drive in 100-plus runs.
"I've done it before," Fielder said. "If I've done it before, it's realistic. I feel good. Nothing is hurting."
T.R. Sullivan is a reporter for MLB.com. Read his blog, Postcards from Elysian Fields, and follow him on Twitter @Sullivan_Ranger. This story was not subject to the approval of Major League Baseball or its clubs.