Jirschele: Holding Gordon was 'no-brainer'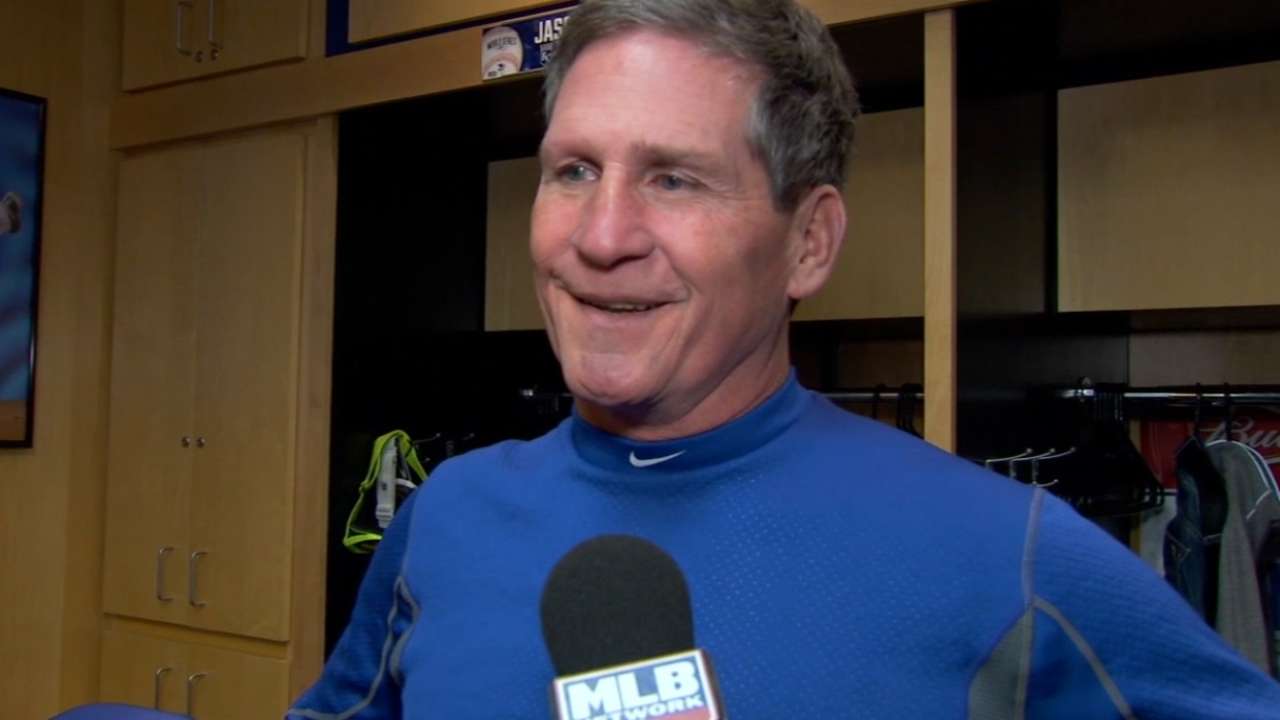 SURPRISE, Ariz. -- Royals third-base coach Mike Jirschele went virtually the whole offseason without being asked about Game 7 and his decision to hold Alex Gordon at third base wih two outs in the ninth inning of the eventual 3-2 loss.
But in just one week of Spring Training, the question has come up repeatedly from both local and national reporters.
"One guy even asked me how I got through the offseason, like I needed therapy or something," Jirschele said.
Royals fans remember the scenario: Two outs, bottom of the ninth, Madison Bumgarner of the Giants on the mound when Gordon singled to left-center field. The ball skipped under the glove of Gregor Blanco and rolled all the way to the wall. Gordon was barreling toward third when the throw came into shortstop Brandon Crawford.
Jirschele held Gordon there. Salvador Perez then fouled out, ending the Series.
Royals coaches, executives and most rational observers believe Jirschele made the right decision. Barring a wild throw, Gordon likely would have been thrown out at home plate by 30 or 40 feet.
"If it had been a borderline call, it probably would have bothered me more in the offseason," Jirschele said. "But it was a no-brainer.
"I remember telling one [reporter] that we wouldn't be talking about it today if I would have sent him because I wouldn't have this uniform on. I would have been fired."
One final thought from Jirschele on the play:
"Look at it this way: If that was a popup and the runner was tagging, would you send him? Of course not. Alex had slowed down. And look at where Crawford was -- 20 feet behind the infield. Easy out."
Jeffrey Flanagan is a reporter for MLB.com. Follow him on Twitter at @jflanagankc. This story was not subject to the approval of Major League Baseball or its clubs.