Hart: 'It's a clean slate' for Upton Jr. in Atlanta
Braves president of baseball ops is optimistic; Fredi not worried about past 2 years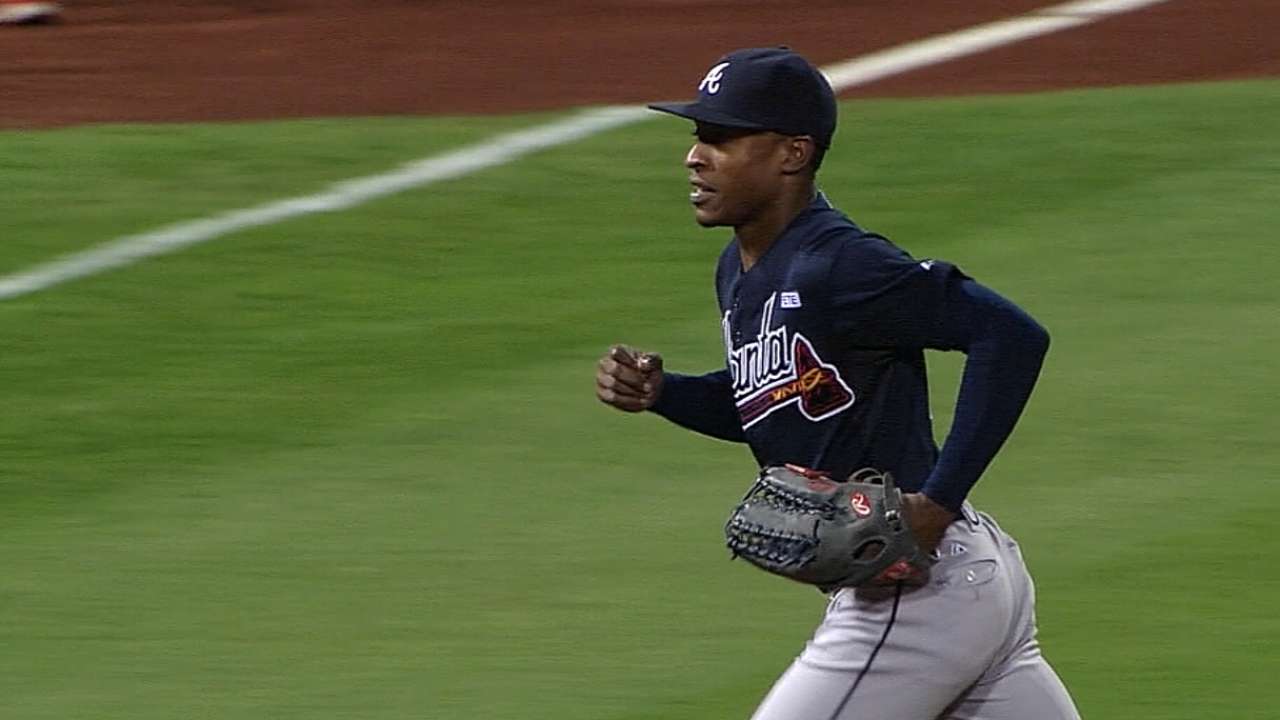 LAKE BUENA VISTA, Fla. -- Braves outfielder Melvin Upton Jr. realizes that it is pointless to vow this season will be different than the previous two. It would have been more appropriate for him to deliver this spin last year, when he was coming off one of those down years rarely experienced by an established player in his prime.
But words and declarations prove to be hollow when expressed by a player who has struggled as mightily as Upton has during his first two years with the Braves. If he is going to salvage his once-promising career, he will have to do so with actions that extend beyond his recent choice to ditch his nickname (B.J.) in favor of his birth name.
"I'm in a good spot mentally," Upton said. "I know what I need to do. … I'm not the first guy that has struggled and I'm not going to be the last. It's gone down that way the past two years. I can't say I'm good with it. But have I got over it? Yeah."
It would not benefit Upton to dwell on the fact that he has batted .198 and compiled a .593 OPS (the lowest mark among all qualified Major Leaguers) since signing a five-year, $75.25 million contract with the Braves before the 2013 season. Nor are the Braves in position to simply cut ties with a player that they owe $46.35 million to over the next three years.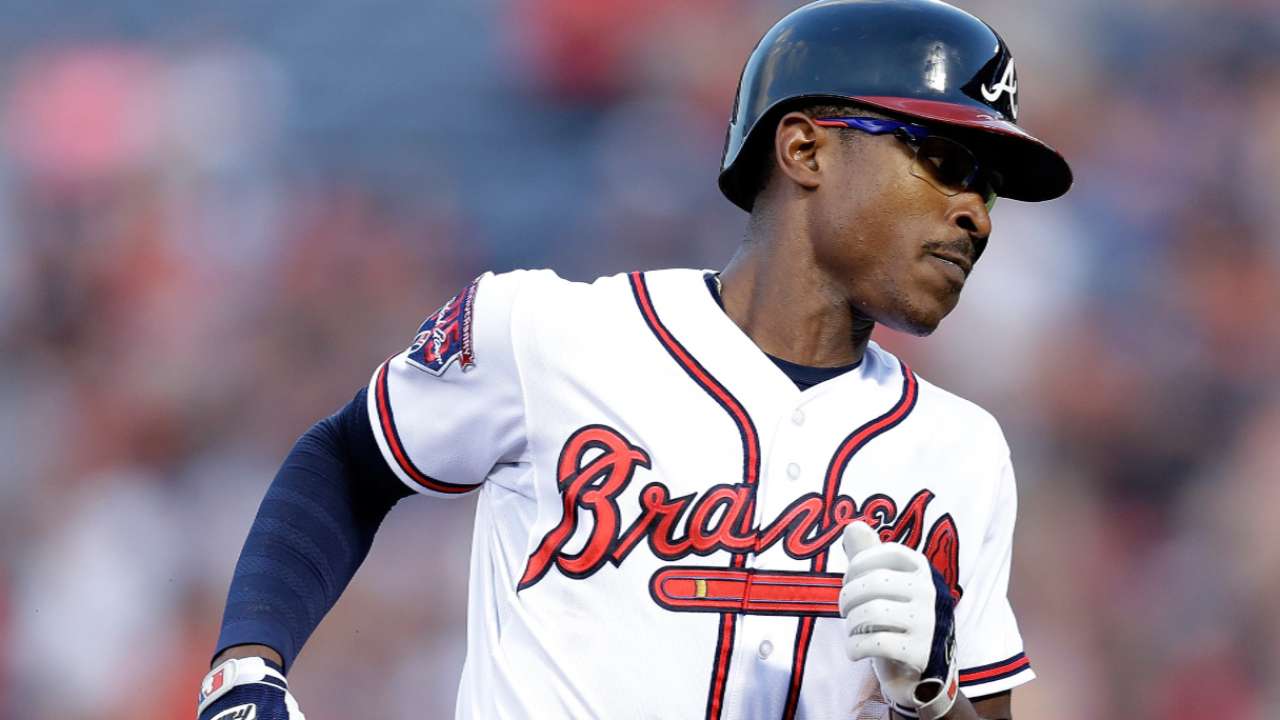 Thus both parties will simply have to hope the early reports provided by Kevin Seitzer, Atlanta's new hitting coach, are a sign of better things to come. Seitzer spent a couple days working with Upton in Phoenix, Ariz., and Tampa this offseason.
"Kevin Seitzer has been very encouraged by what he has seen," Braves president of baseball operations John Hart said. "I'm very optimistic going in. It's a clean slate for Melvin. He knows kind of what is at stake for him here. When it's all said and done, he's going to have our support and we're going to do all that we can to help him become the very best player that he can become this year."
Braves manager Fredi Gonzalez was encouraged to see Upton arrive at camp on Monday, three days before the club's first full-squad workout. But until the next few weeks and months unfold, the veteran skipper will not know whether his once-valuable center fielder is capable of regaining the promise he possessed while displaying five-tool talents during his younger days with the Rays.
"We need him to be the B.J. Upton that was with Tampa Bay, and he needs to be the B.J. Upton that was with Tampa Bay just for his own psyche," Gonzalez said. "It's a new beginning and everything starts anew. I'm not even worrying about [the past two seasons]."
Mark Bowman is a reporter for MLB.com. This story was not subject to the approval of Major League Baseball or its clubs.