Hughes on track for Twins' Opening Day start
Righty named tentative starter for 2015 opener after breakout year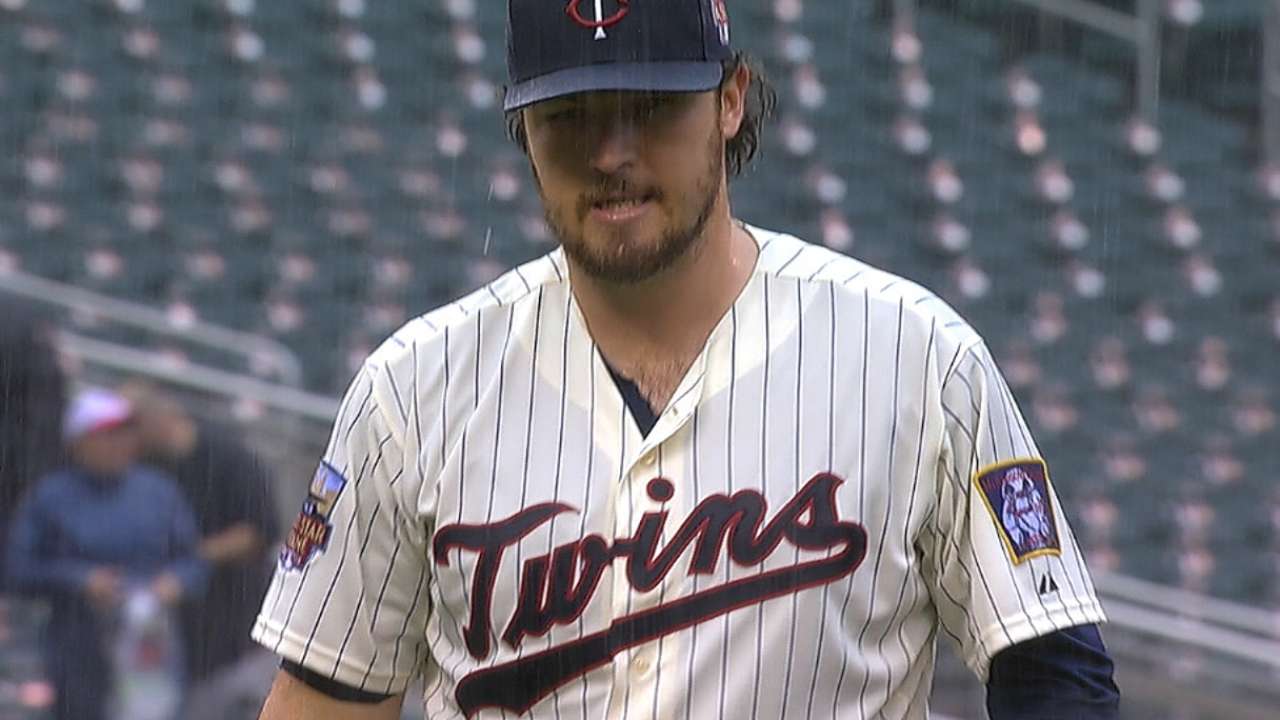 FORT MYERS, Fla. -- Twins manager Paul Molitor wasted no time naming Phil Hughes as the club's tentative Opening Day starter, as he made the announcement during his first media session on the day pitchers and catchers started their first workouts on Monday.
Molitor said it isn't official quite yet, but that Hughes is currently lined up to start on Opening Day against the Tigers on April 6 at Comerica Park.
"Right now, at least in pencil and preliminarily, that's what we have in mind," Molitor said.
It comes as no surprise after the year Hughes had in 2014. The right-hander posted a 3.52 ERA with 186 strikeouts and just 16 walks in 209 2/3 innings last year to set Major League Baseball's single-season strikeout-to-walk ratio record. Hughes, 28, was rewarded with a three-year extension worth $42 million this offseason that takes him through the 2019 season.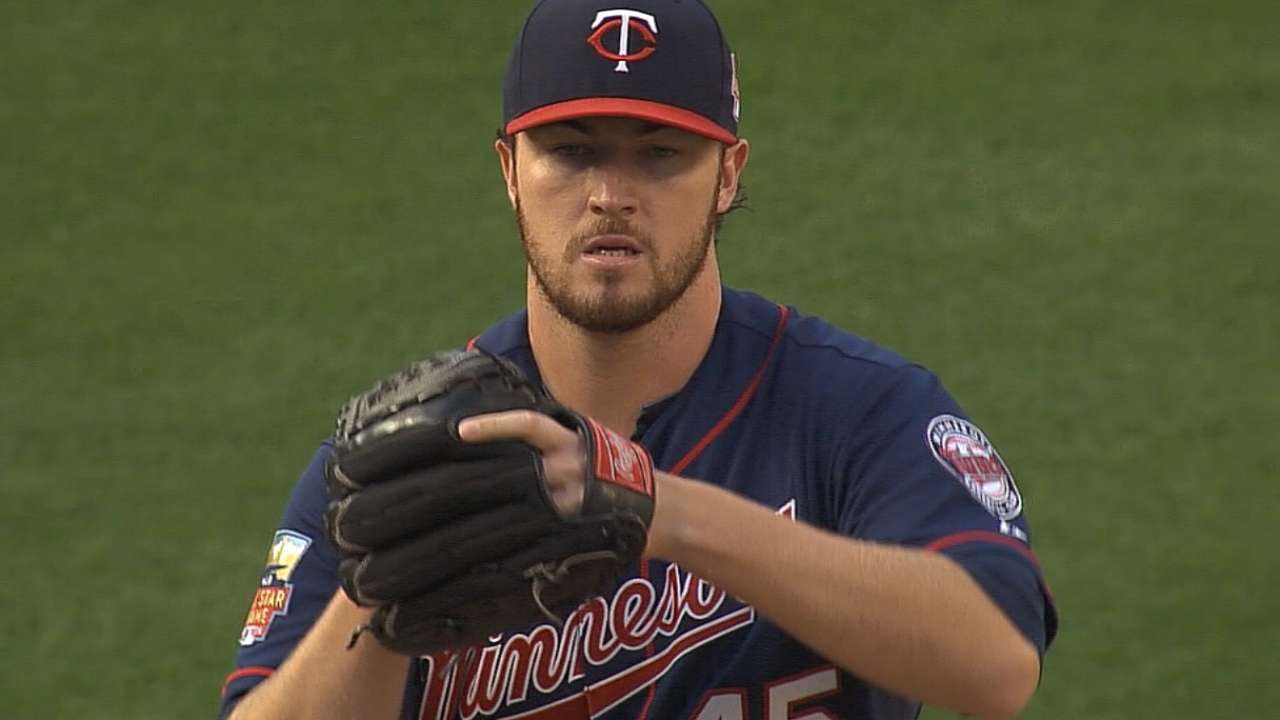 He started the second game of the season for the Twins last year with Ricky Nolasco taking the ball on Opening Day against the White Sox.
"I don't know if there's really any urgency to try to make any of those things public," Molitor said. "I see the announcements every spring that 'Such and such was named Opening Day starter.' If that's newsworthy, then so be it. I don't think too many people would be surprised, if Phil Hughes has a healthy spring, that he starts our first game."
Hughes, though, said he doesn't plan to approach anything different this spring than he has in past years. He's never started on Opening Day in his eight-year career.
"I've always tried to come into spring and feel that I have to prove something and that there's competition," Hughes said. "It keeps you sharp and it keeps you hungry. I feel like if I just go through the motions, I won't get anything done or go anywhere. So I'm not going to hold back at all."
Rhett Bollinger is a reporter for MLB.com. Read his blog, Bollinger Beat, and follow him on Twitter @RhettBollinger. This story was not subject to the approval of Major League Baseball or its clubs.