Seeking playing time, Navarro asked for trade
Backstop interested in catching every day and Martin is starter in Toronto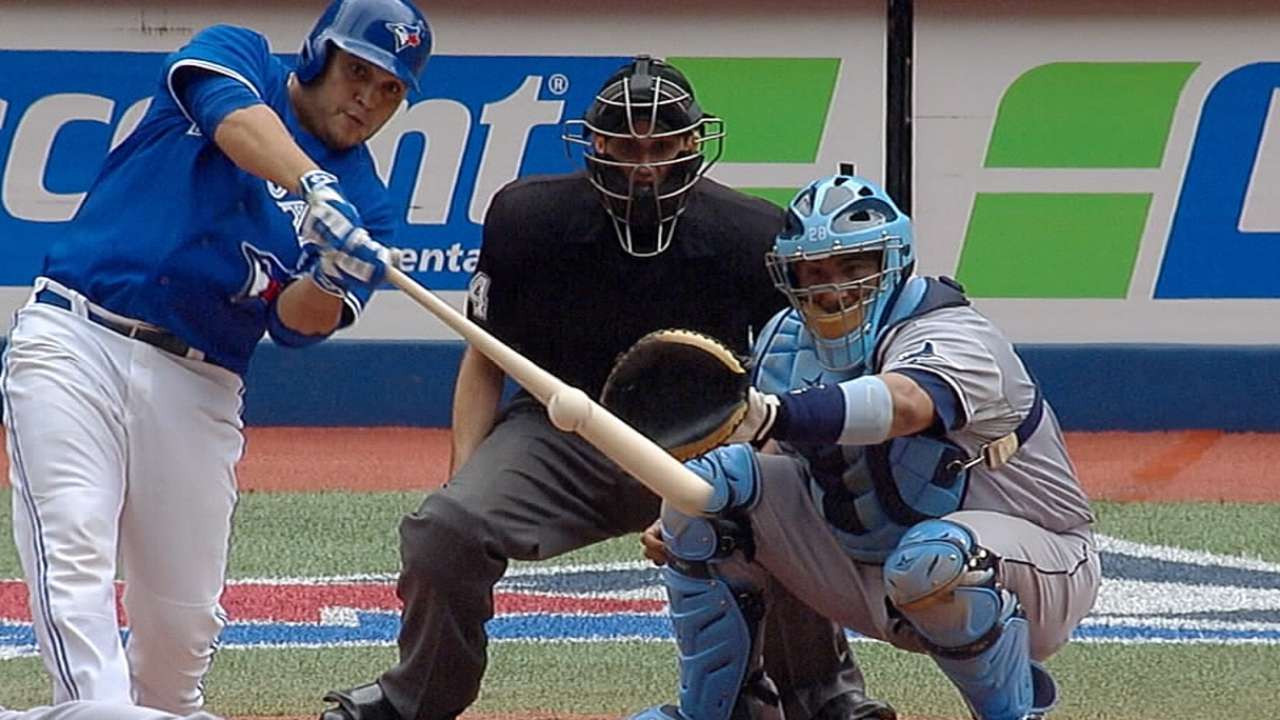 DUNEDIN, Fla. -- Dioner Navarro wants to play on a regular basis, and since that's unlikely to happen in Toronto with Russell Martin around, he would like a change of scenery.
Navarro publicly admitted for the first time on Monday afternoon that he requested a trade "right after" the Blue Jays signed Martin to a five-year contract worth $82 million in November.
Toronto general manager Alex Anthopoulos previously admitted he had been exploring deals for Navarro, but a suitable offer has yet to surface.
"I asked for a trade right away, and up to today, that's still my goal," Navarro said. "I would like to go to a place where I can play every day. I already know that I can do it.
"I felt strong throughout the whole [2014] season. I think I did a pretty good job. I signed a two-year deal here to catch every day, and unfortunately they felt like they needed to make a move. I just would like to play every day somewhere."
Navarro's frustration is understandable considering he spent 2010-13 as a backup and joined the Blue Jays as a free agent because it was an opportunity to start. Once in Toronto, Navarro responded with one of the best years of his career by hitting .274 with 12 home runs, 69 RBIs and a .712 OPS.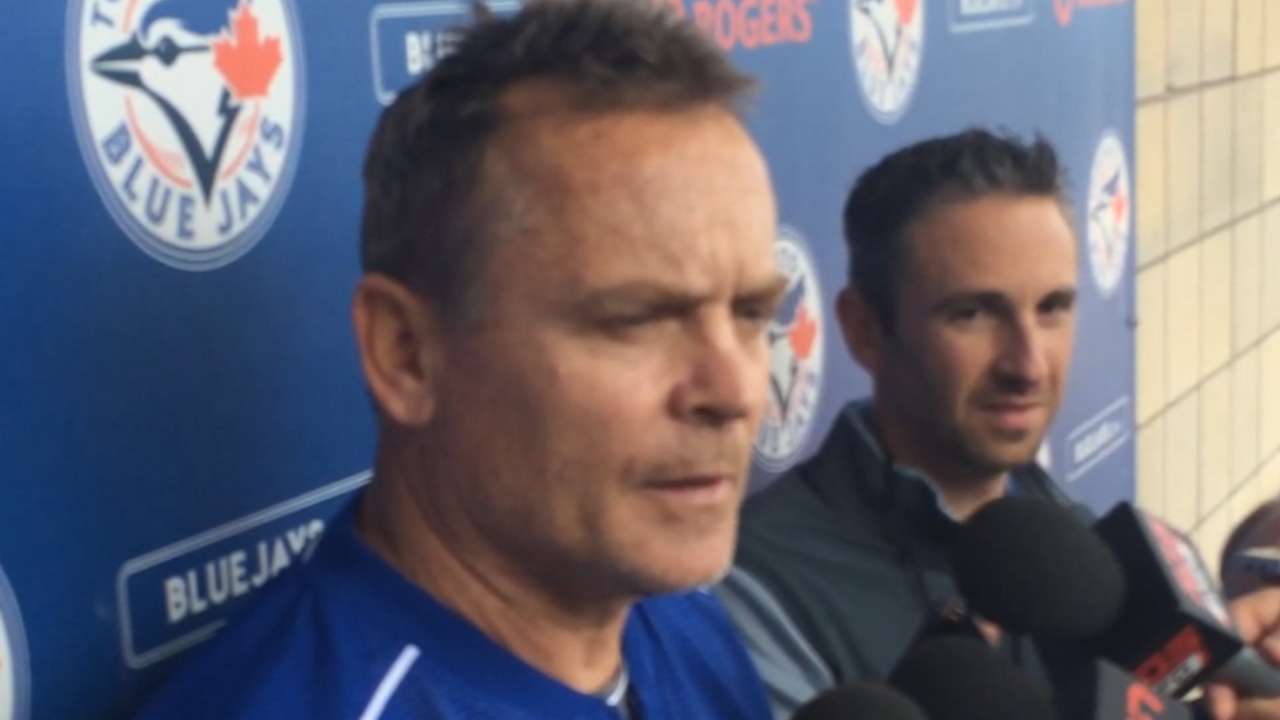 Even though Navarro has been on the block for several months, there have been few rumors outside of the fact that Toronto wants additional pitching depth in return for his services.
"There were a few talks, but nothing really certain," Navarro said. "Me and my agent have been talking back and forth. I was kind of frustrated throughout the whole offseason, a little disappointed that nothing has happened yet. But I'm going to be ready for whatever comes up."
The Blue Jays likely will continue exploring possible trade scenarios in the coming weeks, but if a deal doesn't happen, Navarro will begin the year as a backup catcher while also receiving some at-bats in the designated-hitter spot.
"The position that we're in as a catcher, guys go down more often than position players," Navarro said. "It's still a possibility, even here. I don't wish bad on anybody, but I just want to play. I want to keep doing what I'm doing.
"I enjoy playing, I had a great, great, great year last year, even with myself I was really happy with what I accomplished, and I'm just trying to get an opportunity to play every day."
Gregor Chisholm is a reporter for MLB.com. Read his blog, North of the Border, and follow him on Twitter @gregorMLB. This story was not subject to the approval of Major League Baseball or its clubs.