Pirates have set core early on
Position players mostly in place at start of camp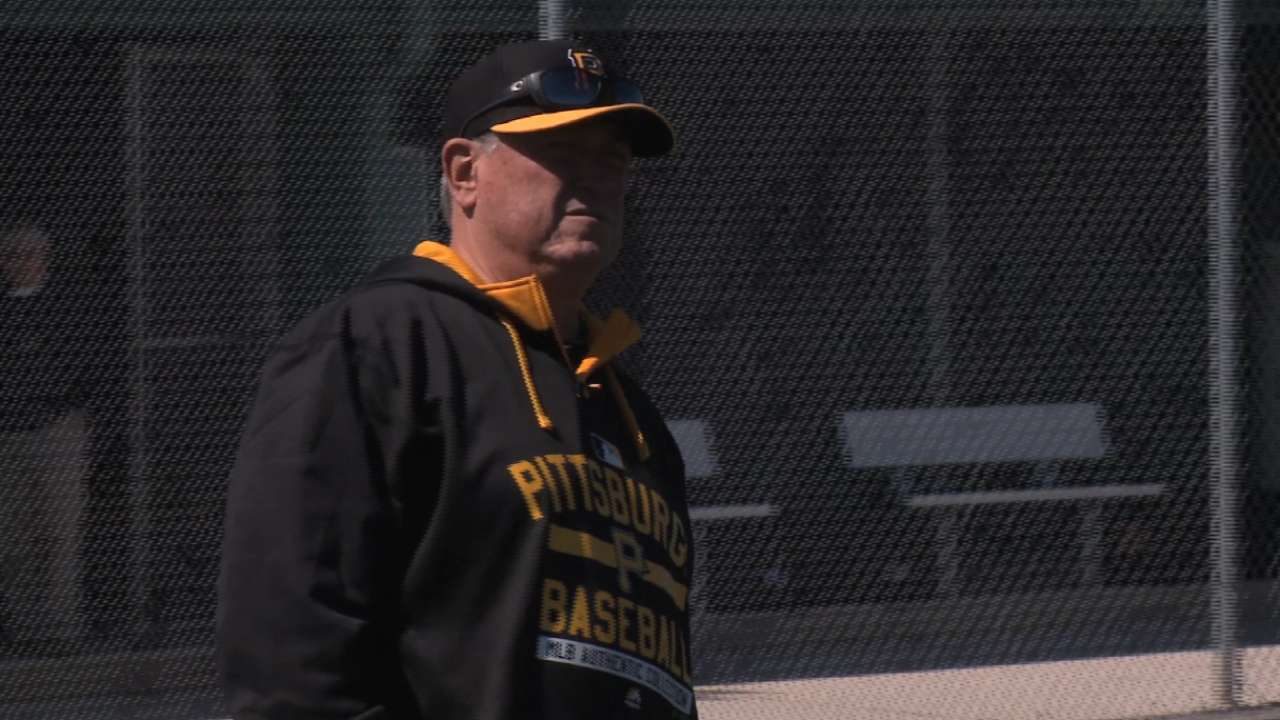 The point? The core of this Pittsburgh team is set, more so than it has been for many years. So when the work begins in earnest on Tuesday, with the first full-squad drills, manager Clint Hurdle and his staff will have the luxury of focusing on the margins.
"We have people in place who have earned their positions. We'll be fine-tuning, and growing as a club," said Hurdle, eager for Tuesday's rollout on all cylinders of his machine. "We're excited, to get on the field together as a group and start working together."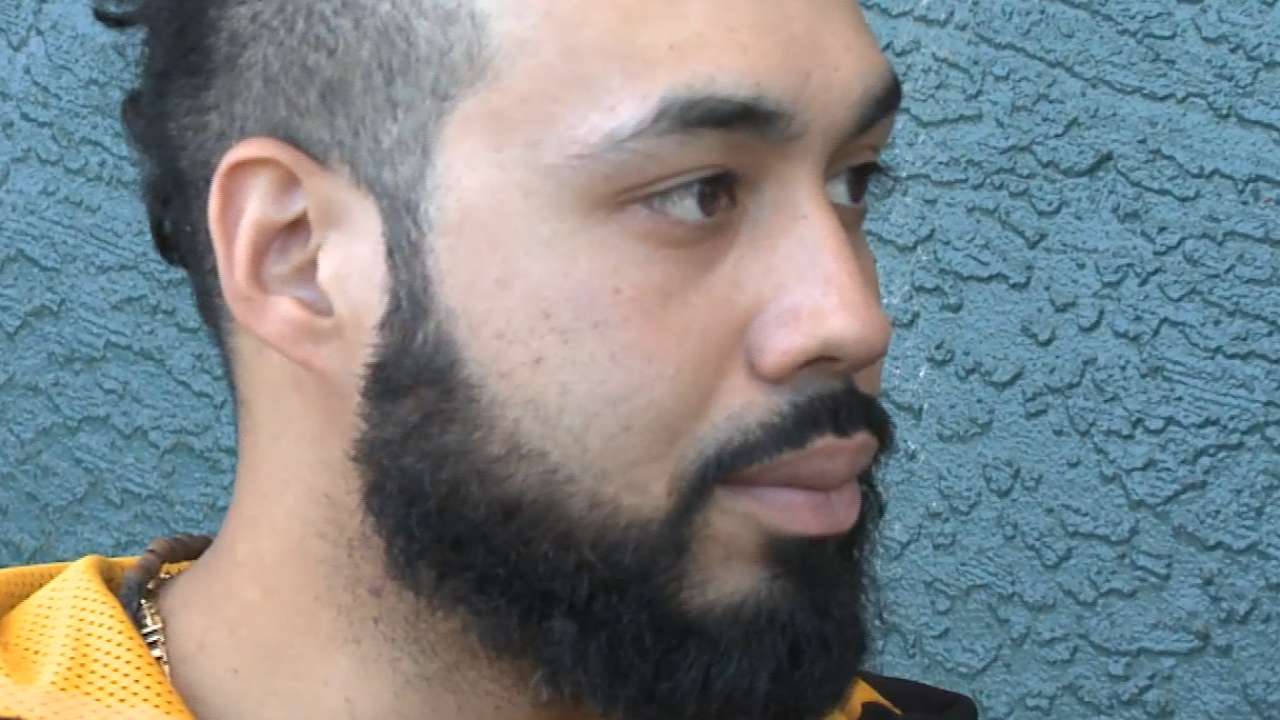 That set lineup is behind what most see as the biggest improvement on a club already coming off consecutive postseason appearances: The bench. While that may seem impossible, given that Harrison no longer is a part of it, general manager Neal Huntington's offseason focus was on targeting, and acquiring, versatile players with a high performance ceiling.
One spot remains open, but a bench that starts with Jung Ho Kang, Corey Hart, Sean Rodriguez and -- the lone incumbent -- Chris Stewart is certainly superior than the one that often had Hurdle's hands tied in 2014.
"The young players in place allowed us to be aggressive and put together a better bench," Huntington said. "We were able to reallocate our resources to get really good role players -- who can step up to be more than that if injury or lack of performance present an opportunity."
"We've spent on, and upgraded, the bench," Hurdle said. "The front office worked very hard finding players to improve our club."
Bottom line?
"I believe," the fifth-year Buccos manager said, "definitely, right now on paper, this is the strongest club we've had opening up Spring Training."
Although Monday was dedicated to physicals, infielders did go through fielding drills on a voluntary basis.
While Harrison, Walker and Alvarez were among those partaking, Mercer and Kang were both absent, interestingly. Kang was occupied complying with requests from the small Korean media battalion recording his big league adventures. The sense was that if Kang had gone on the field, so would have Mercer.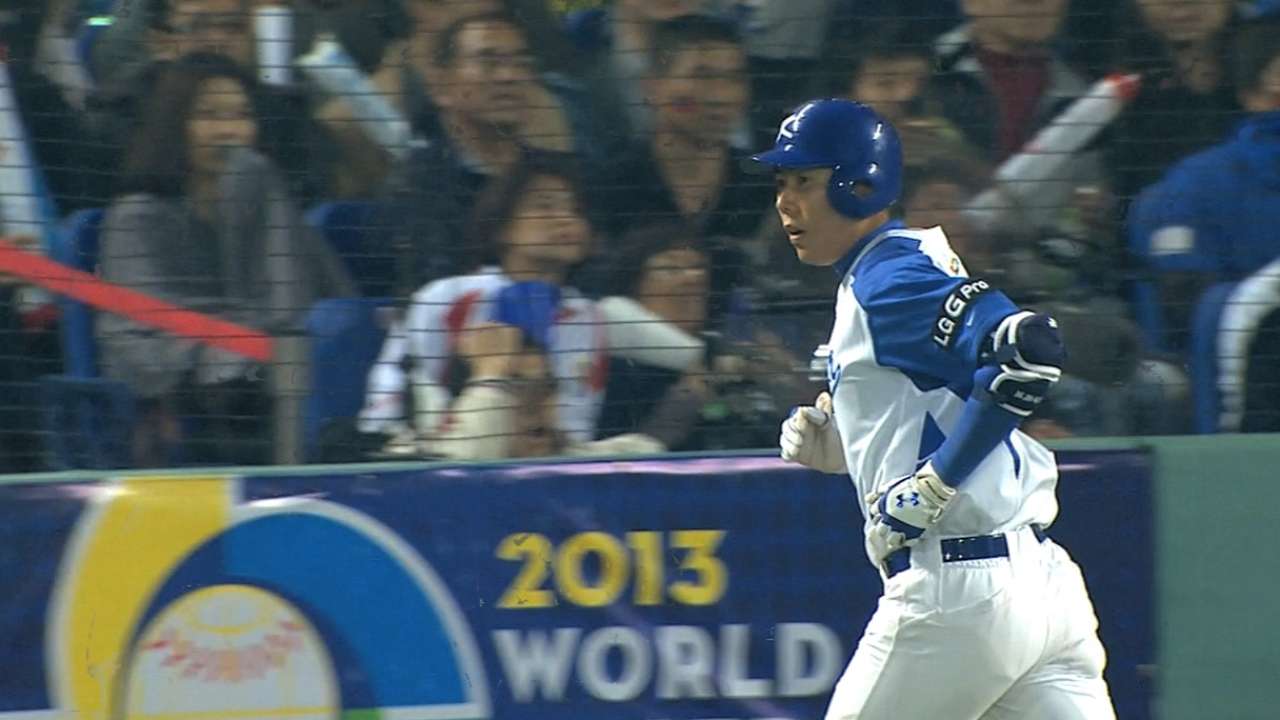 In their absences, Rodriguez provided the day's highlight at short: When shortstops worked on charging and barehanding slow-hit rollers, a ball was inadvertently smoked at the onrushing Rodriguez, who still made a barehand pickup of the smash that got a loud reaction out of everyone on the field.
"That was phenomenal, filthy," Hurdle said.
"Pretty impressive," Walker said. "He set an early tone, for sure."
Tom Singer is a reporter for MLB.com and writes an MLBlog Change for a Nickel. Follow him on Twitter @Tom_Singer. This story was not subject to the approval of Major League Baseball or its clubs.