Red Sox have time to see where prospect Moncada fits
Top amateur Cuban free agent likely to begin season in low Minors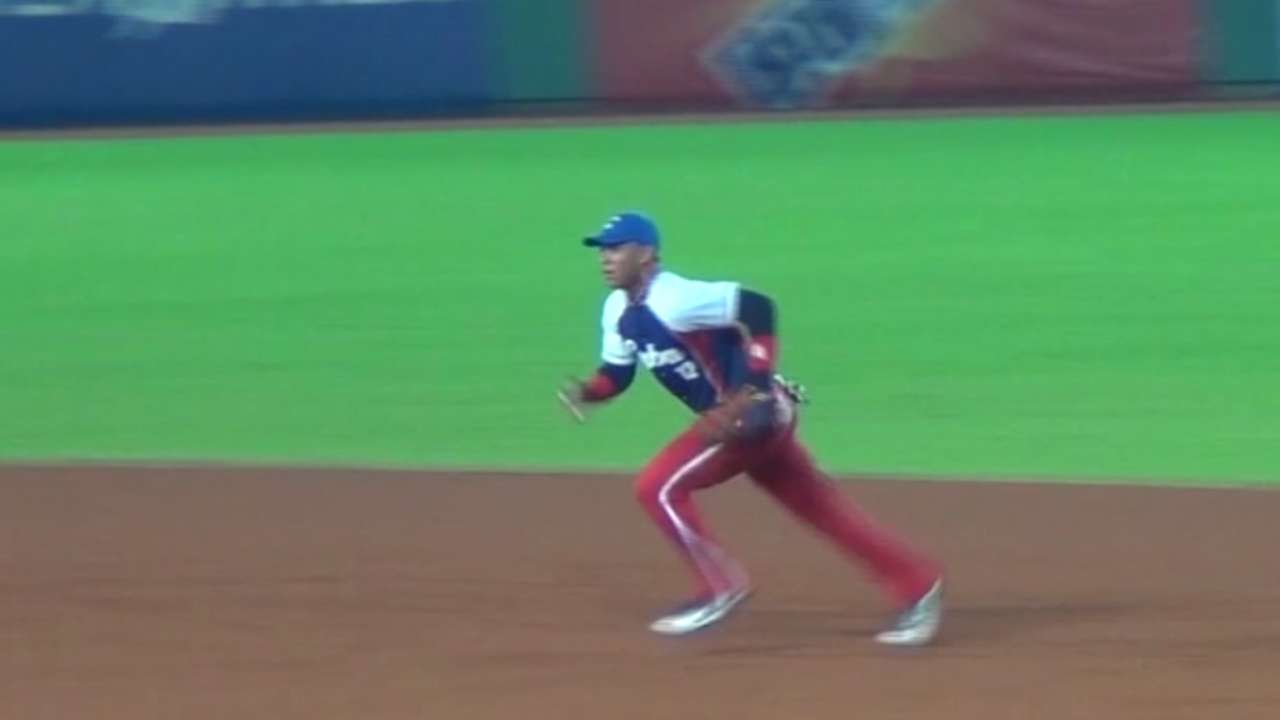 FORT MYERS, Fla. -- While the Red Sox could have taken comfort in having their infield well covered for the foreseeable future with Dustin Pedroia, Xander Bogaerts and Pablo Sandoval, they weren't about to pass up the chance to sign top amateur Cuban free agent Yoan Moncada.
There will be plenty of time to determine what position the infielder should play long term. The key for Boston was getting the player. And in an added bonus, the Yankees were in hot pursuit of Moncada, only to lose out to their rivals.
The Red Sox, according to MLB.com's Jesse Sanchez, have agreed to terms with the 19-year-old Moncada on a deal that includes a bonus in the range of $30 million, which shatters the previous record of $8.27 million for an international amateur.
The club hasn't announced the signing yet, as the deal is pending a physical.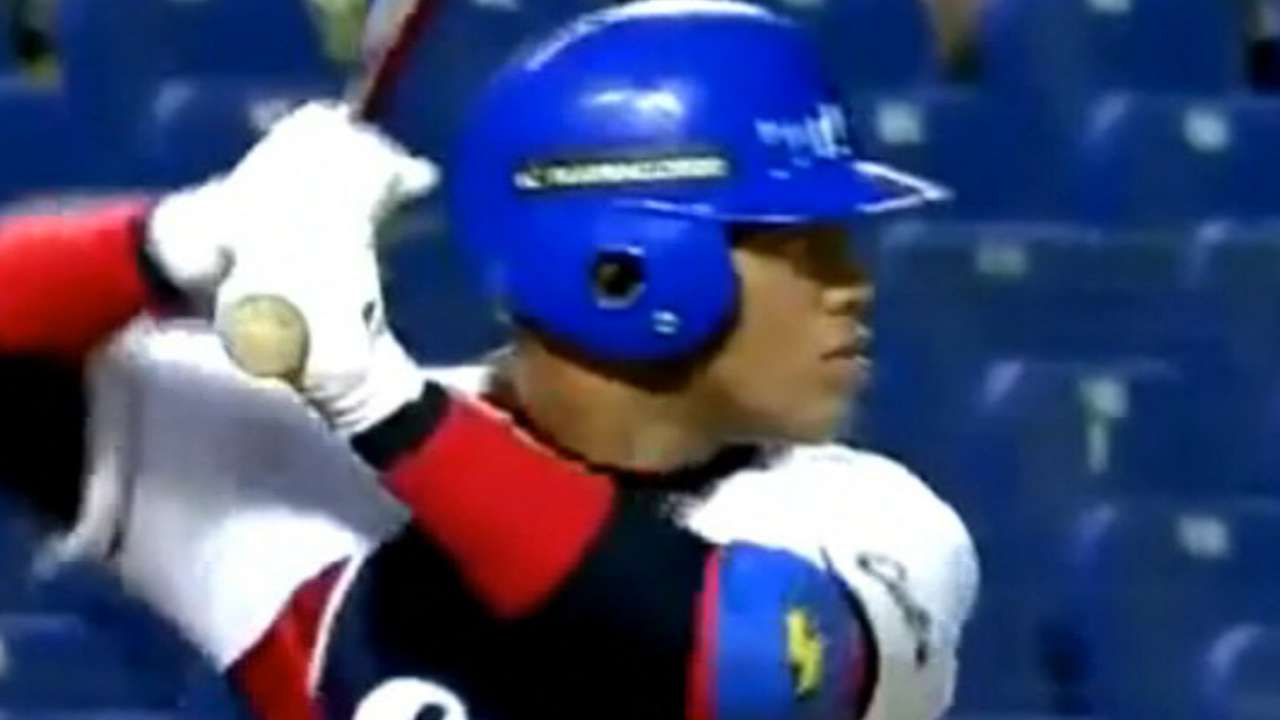 "He's a very physical 19-year-old," said Red Sox general manager Cherington in a television interview with CSNNE that was to air Monday night. "Switch-hitter, infielder -- has been primarily a second baseman in Cuba, but could probably play a number of positions on the field.
"He's got power, he can run. He's a very aggressive, physical, 19-year-old who has performed well in Cuba, including, as a very young player, in Series Nacional in Cuba, which is the highest level of play in Cuba."
Once again, the Red Sox have let it be known how aggressive they are willing to be to get the international player they want.
Just last August, Boston signed outfielder Rusney Castillo to a seven-year, $72.5 million contract.
"If it's true, obviously I don't know anything for sure, but if it is, welcome, and I'm happy he's here with us," Castillo said through interpreter Adrian Lorenzo. "It's always a positive thing to have more and more Cuban players in the league. It's definitely something exciting and something I look forward to continuing."
The situation with Castillo is different because he is 27 years old, and expected to play in the Major Leagues this season after having a 10-game cameo for the Red Sox at the end of 2014.
Moncada is more equivalent to a top prospect who would go at the start of the First-Year Player Draft and he can play second base, shortstop and third base. And his athleticism should also enable him to transition to the outfield, if the Red Sox should so choose.
While Red Sox fans are going to want to know immediately where Moncada will fit in to the team's lineup, there is plenty of time to figure that out.
The club can allow Moncada to get comfortable in the Minor Leagues and the United States, and determine his best fit after he completes his development. Look for him to start at a lower-level Minors affiliate.
Over the last couple of years, the Red Sox have ratcheted up their aggressiveness in the Cuban market. Boston finished second in the sweepstakes for Jose Abreu, who belted 36 homers in 2014, his rookie year with the White Sox.
But they beat out the field for Castillo and now Moncada.
Moncada's combination of power, speed and explosiveness is what made him to attractive to the Red Sox and his other suitors. He is also a switch-hitter.
And make no mistake about it: This derby was a crowded one. It is believed Moncada considered offers from five teams before choosing Boston. He worked out privately for the Brewers, Cubs, D-backs, Dodgers, Giants, Padres, Rangers, Rays, Tigers and Yankees during the past six weeks, according to industry sources.
Ian Browne is a reporter for MLB.com. Read his blog, Brownie Points, and follow him on Twitter @IanMBrowne. This story was not subject to the approval of Major League Baseball or its clubs.