Cash cool, calm on his first day
New Rays manager oversees spring workout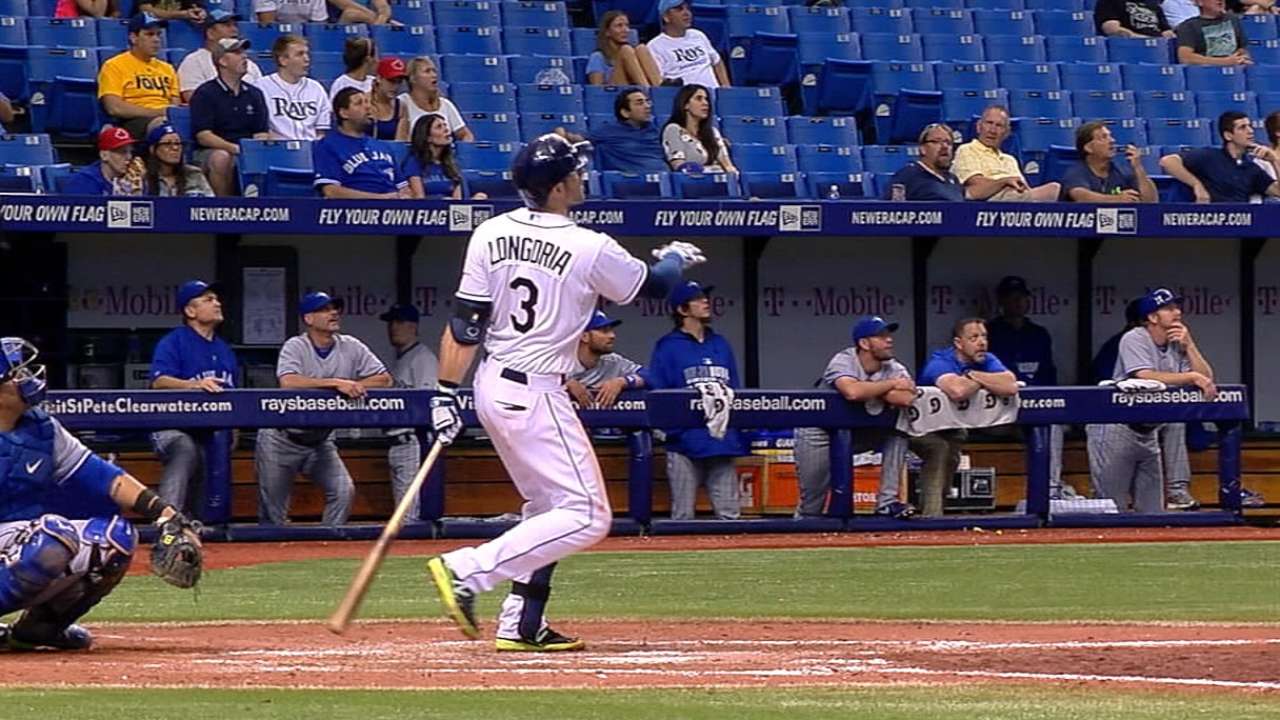 PORT CHARLOTTE, Fla. -- Kevin Cash showed up for the Rays' first Spring Training workout for pitchers and catchers wearing No. 16.
Everyone knows that the new Tampa Bay manager did so while standing in the shadow of the previous skipper, Joe Maddon, whose familiar No. 70 was not present Monday. Or was it?
Typical of the loose camps that Maddon ran during his nine-year tenure, a No. 70 did show up in the form of Chris Fernandez, the Rays' video coordinator. Cash probably laughed the hardest at Fernandez's effort.
"Chico's a good sport," Cash said of Fernandez. "It was entertaining for the guys. He'll be back in a BP top [Tuesday]. He rolls with it pretty good. We're very lucky to have a guy like Chico around here. He keeps it loose."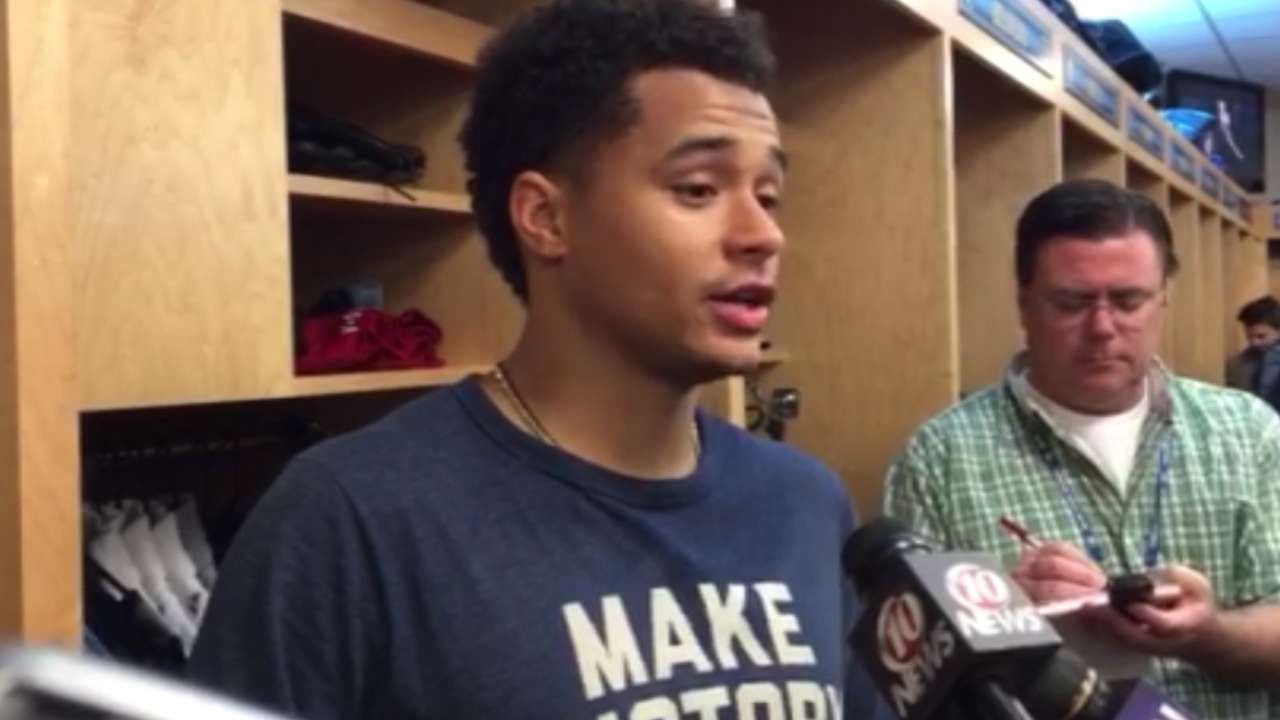 Other that Chico's prank, Cash allowed that "you didn't have to do too much to break a sweat out there" due to the weather and he noted that he was constantly wondering where he needed to be.
"I didn't know what field I was supposed to be on," Cash joked. "That will take another day or two. So I just kind of lingered around the catchers. I hope I wasn't driving [Jamie Nelson] too bad. I didn't say anything, but that's where I felt comfortable."
Fortunately for Cash, he had bench coach Tom Foley to lean on for help coordinating the workout.
"I've depended on Foley for everything," Cash said. "Throughout this offseason, I've said how lucky I am, we are, to have him. His veteran leadership. His guidance. And the person. Just trust him. He knows exactly what he's doing. And it's nice for him to have that responsibility and not me."
According to Cash, the first workout for pitchers and catchers under his leadership "was great."
"We had a brief, quick, welcome discussion," Cash said. "It is a first day, it feels like it, but at the same time, we've got guys who have thrown multiple bullpens here and it was nice to see that. Everybody looked good. Like they came in with arms in shape."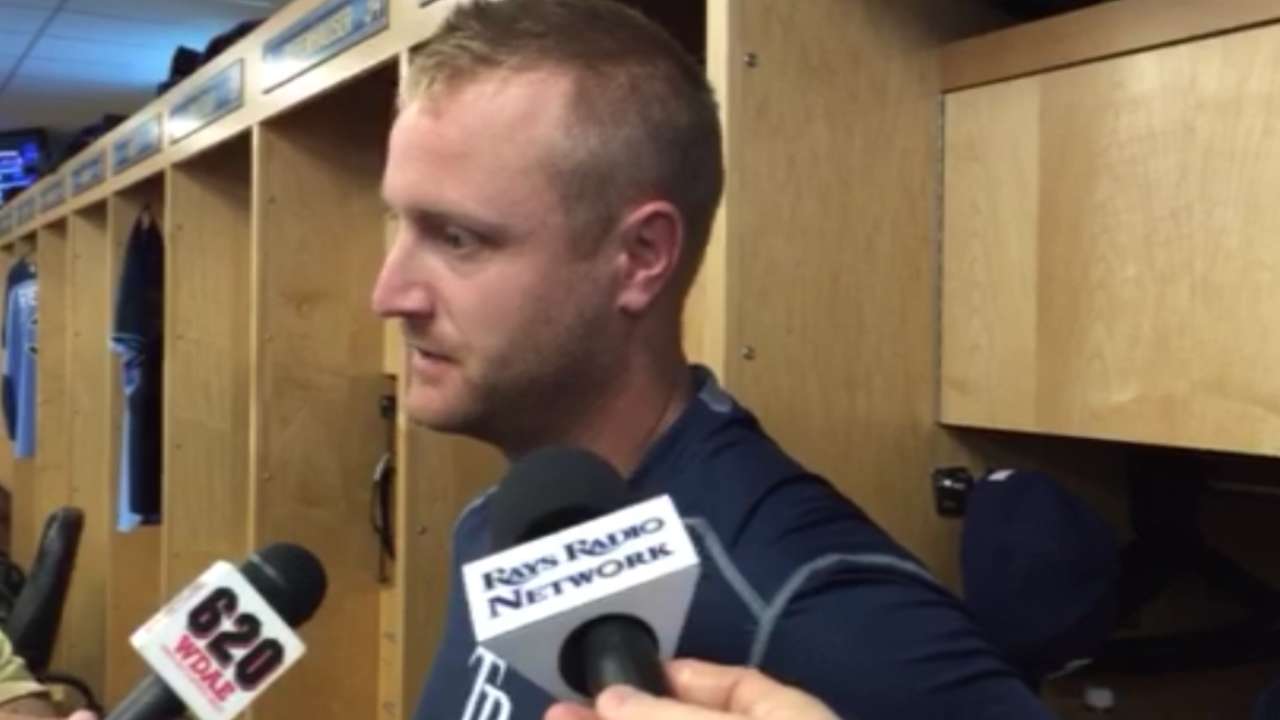 Cash again spoke of the pitchers when asked if anything caught his eye during Monday's workout.
"I think it stood out that there wasn't anybody out there that appeared it was their first time off the mound," Cash said. "Everybody seemed very crisp."
Cash seemed calm while taking on his new position. He remained calm about the news that Alex Colome and Ronald Belisario had not yet arrived to camp due to visa problems.
"They're in the process of working through it," Cash said. "We're at the mercy of what's going on over there. All of our reports say it shouldn't be that long."
Overall, a pretty nice first day for the Rays' new skipper.
Bill Chastain is a reporter for MLB.com. This story was not subject to the approval of Major League Baseball or its clubs.