Cardinals nearing first full-squad workout
Two top prospects arrive in Florida as pitchers continue daily sessions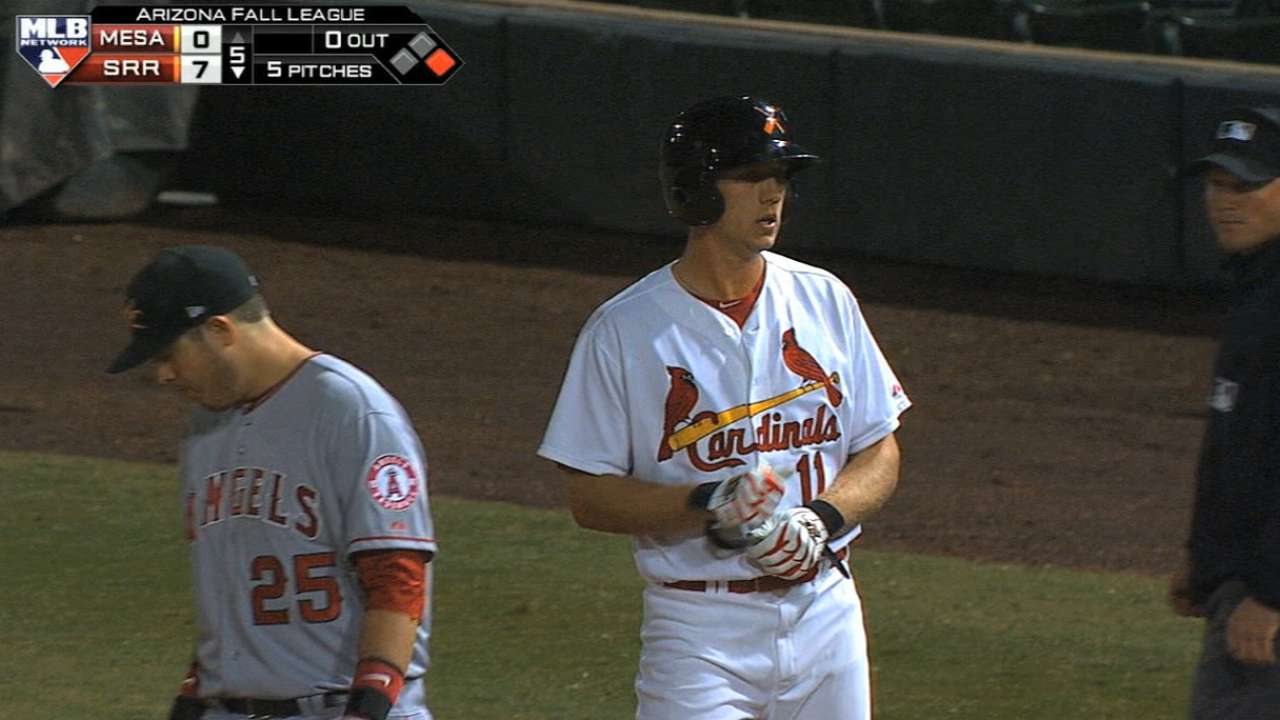 JUPITER, Fla. -- While several position players have been scripting their own daily workouts for some time, the team's official report date is quickly approaching. Tuesday marks the required date for all players to be in Florida. On Wednesday, manager Mike Matheny will address a full clubhouse before leading the spring's first full-squad workout.
The latest wave of players to arrive at the Cardinals' complex includes outfielder Stephen Piscotty (ranked No. 90 on MLB.com's Top 100 list) and infielder Ty Kelly. Piscotty, though unlikely to break camp with the Major League team, has a chance to further center himself on the Cardinals' radar for midseason callup consideration. Kelly is in the mix for a bench role.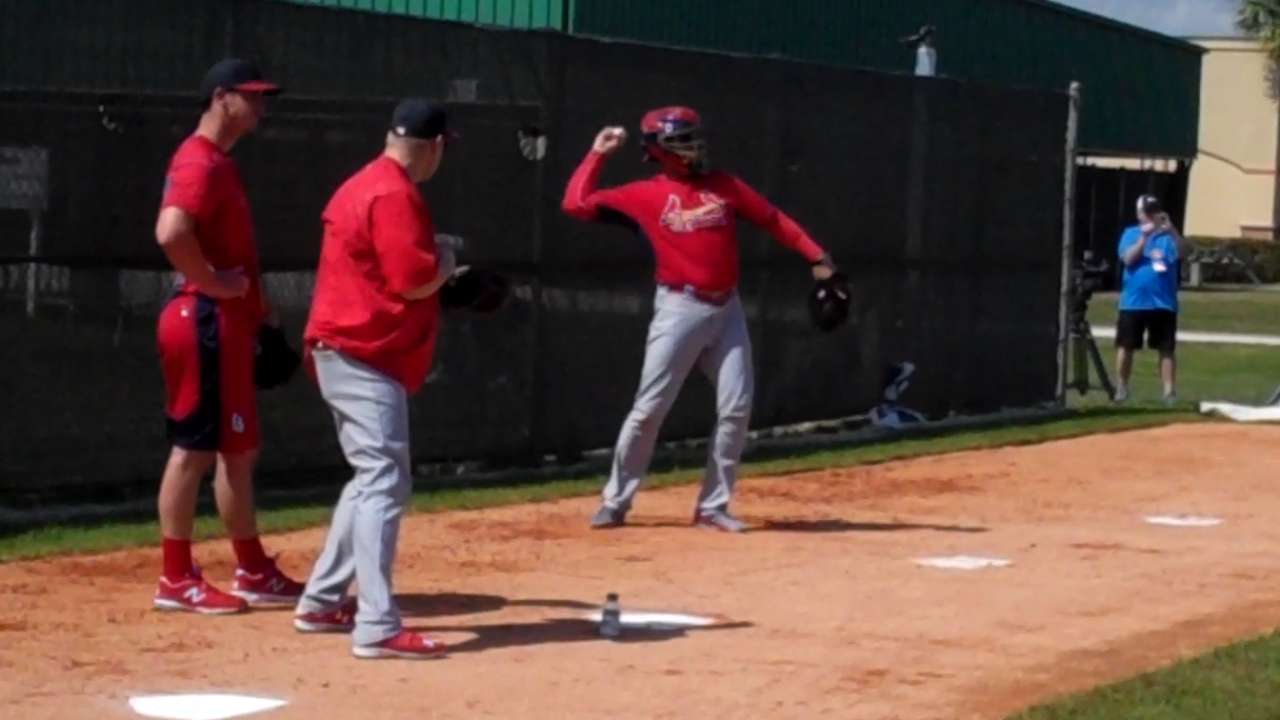 Here is a rundown of other news, notes and observations from the Cardinals' fourth day of camp:
• Piscotty, the top-ranked player on the Cardinals' Top 20 prospects list, arrived in Jupiter not just as a more polished player, but also, for the first time, as a college graduate. Piscotty returned to Stanford University to complete his college studies last fall. He left with a bachelor's degree in atmosphere and energy engineering.
"That was a big thing," Piscotty said. "That was a huge weight off my shoulders. I'm kind of clear-minded now and really excited for this year now that I've got that behind me."
"That's very impressive what he's been able to do -- not just that he's been able to graduate, but the degree he graduated with," Matheny added. "That shows a lot about this kid's fortitude, the way he works, the way he thinks."
• Thirteen pitchers took the bullpen mound on Monday to throw for the second time since the official start of Spring Training. Those who threw were John Lackey, Tyler Lyons, Marco Gonzales, Marcus Hatley, Lance Lynn, Carlos Villanueva, Mitch Harris, Trevor Rosenthal, Jordan Walden, Sam Tuivailala, Carlos Martinez, Sam Freeman and Dean Kiekhefer.
• The most dynamic of those bullpen groups was the one that featured Rosenthal, Walden and Tuivailala -- three of the organization's power pitchers. Walden threw a shortened session of about 20 pitches, but said that was by design.
"I prefer not to go too long," Walden later explained. "If I'm throwing more than 20 pitches in a game, that's a problem anyways."
• That bullpen mound won't get any usage on Tuesday, Matheny explained, as all the pitchers take the day off from throwing to prepare for the start of pitching live batting practice on Wednesday. Pitchers will spend Tuesday's workout going through on-field drills.
• Matheny chose Martinez to serve as a rotation leader in workouts, hoping the assignment would help further the right-hander's growth. After just days, Matheny said he has noticed a difference.
"A year ago, you just see a kid bouncing around here," Matheny said. "It's amazing the transformation. Obviously, life has helped that process as well. But in general, there is a whole different demeanor to him."
Jenifer Langosch is a reporter for MLB.com. Read her blog, By Gosh, It's Langosch, and follow her on Twitter @LangoschMLB. This story was not subject to the approval of Major League Baseball or its clubs.