Elias aims to build on rousing rookie season
26-year-old lefty in Spring Training battle for fifth spot in Mariners' rotation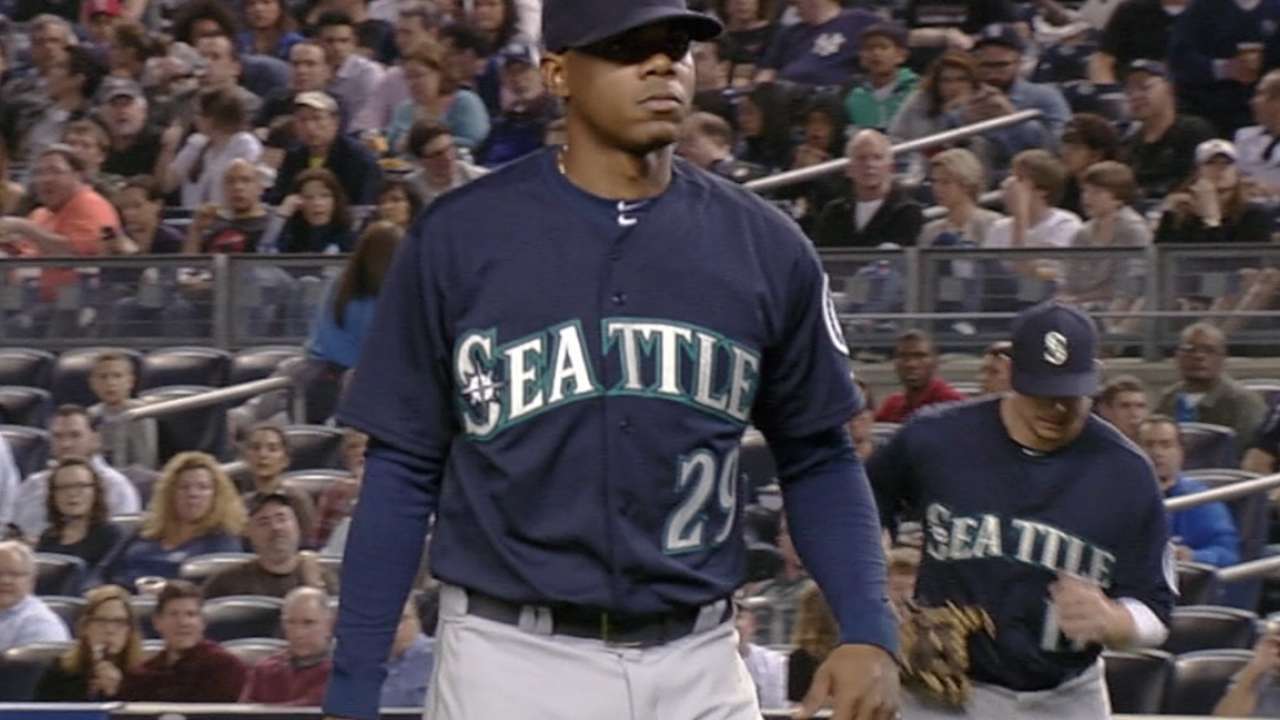 PEORIA, Ariz. -- After fighting his way from Cuba to the Major Leagues, Roenis Elias isn't about to take anything for granted now.
The 26-year-old left-hander won 10 games and put up a 3.85 ERA in 29 starts for the Mariners as a rookie last season, a surprising story on a team that opened a lot of eyes with its 87-75 finish in the American League West.
So after jumping from Double-A ball to the Majors last year and filling a huge need for Seattle, where does Elias find himself this spring? Smack dab in the middle of another competition with top young right-hander Taijuan Walker for the final rotation spot, and a realistic chance he'll end up back in Triple-A ball even if he pitches just as well this spring, should everyone stay healthy.
Elias doesn't take that as any sort of slap in the face. He's dealt with tougher issues in his life and welcomes this challenge like every other hurdle he's cleared in his path to the Majors, which started with fleeing Cuba on a boat in 2010, a year spent pitching low-level pro ball in Mexico and then three seasons climbing the ladder as an unheralded prospect in the Mariners system.
Having finally reached the Majors last season, Elias isn't about to lose the drive that got him to this point.
"I need to just keep working hard," he said through interpreter Fernando Alcala. "The motivation is family, being able to think about my parents and possibly being able to bring them over here in the future. And as my son gets older, if he needs something, if he says, 'Dad, I need this,' then I can do this because I worked hard. I'll be able to provide for him."
Elias speaks proudly of his 2-year-old son, Roenis Jr., and says the greatest thing now will be having him and his wife with him every step of the way from Peoria to Seattle or wherever he winds up.
"That's going to help tremendously," he said of their presence. "Last year my mind was a little scattered. My wife was in Mexico, so I didn't see them that often. The fact they're here and I can see them every day, I can focus a little more."
Elias carries himself with confidence on and off the mound, but understands he's in a battle for a job.
"There's not a lot of difference between this year and last," he said. "Last year I didn't come in with a spot and this year you could say the same thing. I have to work hard and do what I did last year and even improve on that."
Manager Lloyd McClendon has never doubted Elias' toughness and maturity.
"He's not going to be afraid of Albert Pujols," McClendon said. "He came off a boat, fighting for his life. That's a big difference. I think that does play. I think it showed up for him last year in Spring Training. He never missed a beat."
Elias was one of the AL's better rookie starters last season. He struck out 10 in a dominating win at Yankee Stadium in May, then put up a 2.31 ERA in 10 starts following the All-Star break. But the youngster wore down as he reached a career high 163 2/3 innings before being shut down with a strained elbow on Sept. 16. He spent the first two months of the offseason working out in Peoria, getting ready for the longer haul of a 162-game campaign.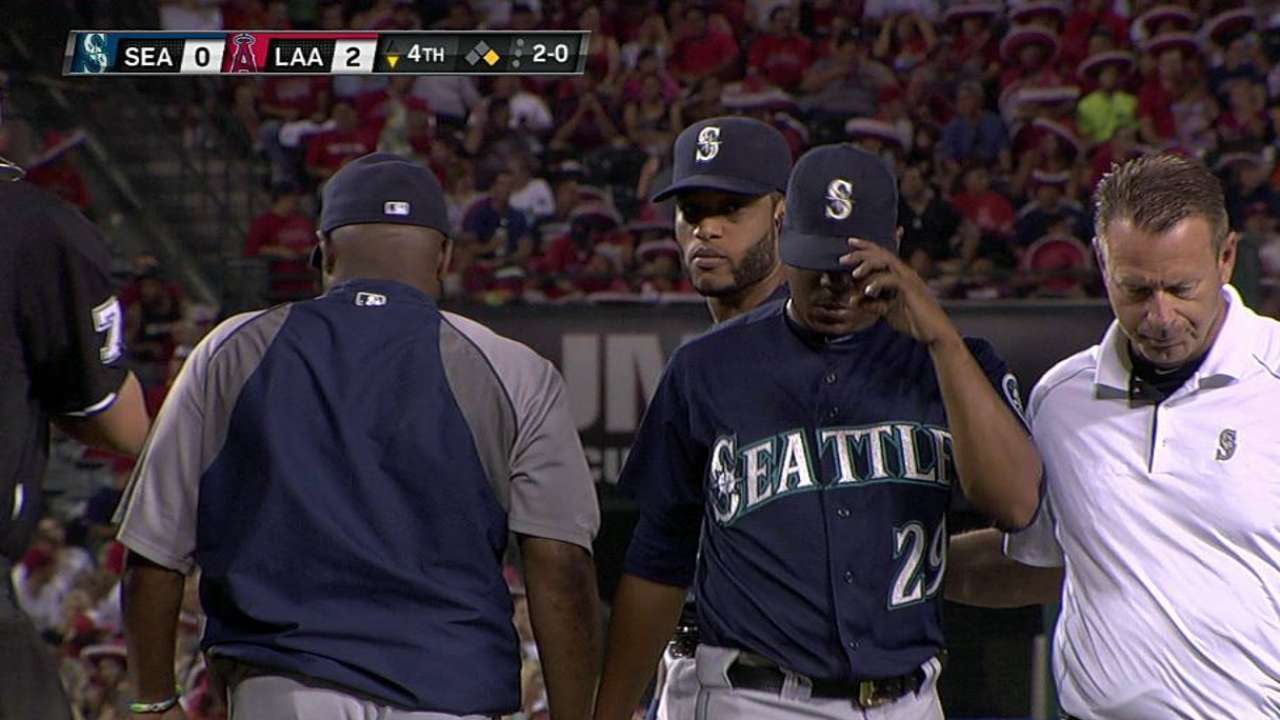 "He's got to get stronger," McClendon said of the 6-foot-1, 190-pounder. "He pitched well when he was healthy. He's got a dynamic curveball. The change-up got better at the end of the year. His consistency with the fastball command needs to be better and if he does that, he has a chance to be a pretty darn good pitcher in this league for a long time."
And if all goes well, some day his family might be allowed to come to the U.S. to see him perform. When Elias defected from Cuba, he left behind everything except his big league dream. He met his wife in Mexico and has since started his own family, but the strain of his journey was evident when asked about the recent talks to re-establish diplomatic relations between the United States and Cuba, and what that could mean.
Elias let out a heavy sigh and smiled. He has a visa now and plans to return to Cuba in December.
"That's going to be big, being able to see my father and grandmother," he said. "Seeing them will give me more motivation to keep doing what I'm doing. When I [went] to Mexico, it was October of 2010. I haven't been back since."
So it is for Elias. Like many Cuban baseball defectors, the joy of reaching his Major League dream will be even greater once he can share it with the people he left behind.
Greg Johns is a reporter for MLB.com. This story was not subject to the approval of Major League Baseball or its clubs.