Asdrubal may play shortstop, second base or both
Veteran infielder prefers to play one position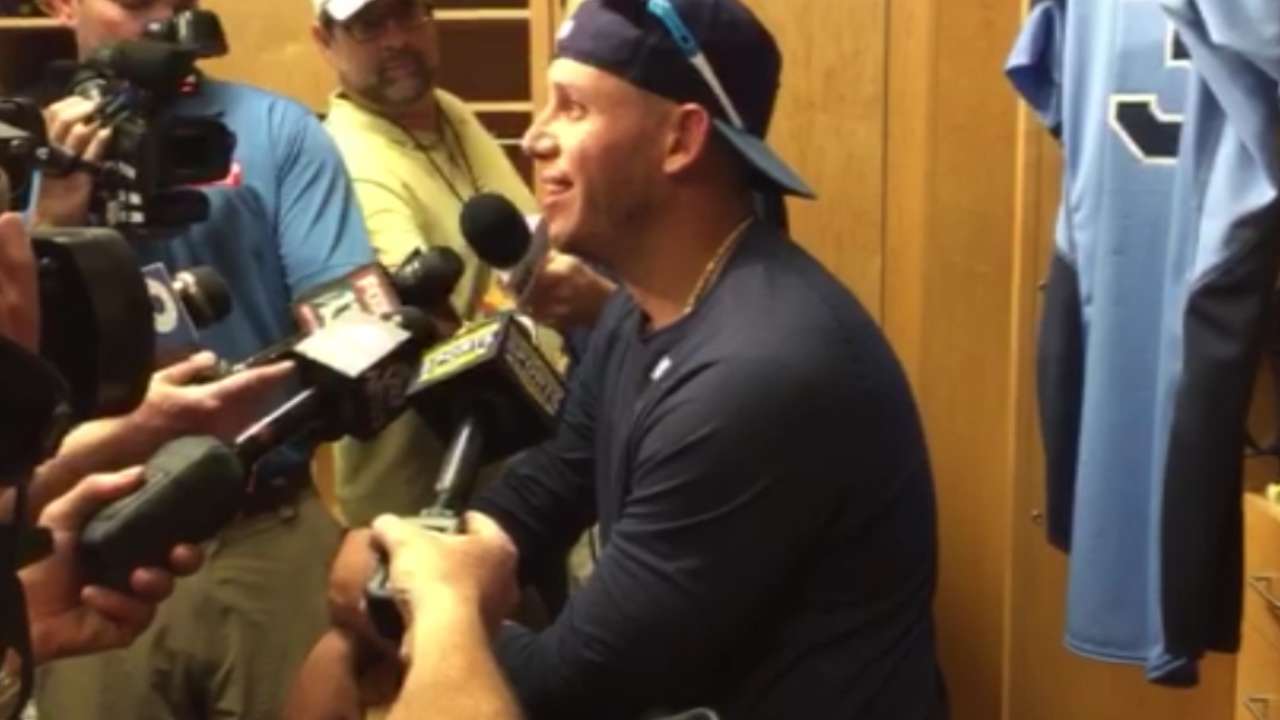 PORT CHARLOTTE, Fla. -- Count infielder Asdrubal Cabrera as one of the early arriving position players Monday when the Rays' pitchers and catchers had their first official spring workout.
Cabrera has been a shortstop for much of his career, so that would appear the natural slot for the veteran to assume. But it's not a foregone conclusion that he won't play second base, or both positions.
"I think coming in right now, we're going to be versatile," Rays manager Kevin Cash said. "And he's going to be versatile going back and forth, getting his work in at both spots. I know that we would like to have the [decision made]. [The] earlier the better. Because it gives the guys a better sense going into the season. That doesn't always play out that way. But Cabby, his conversations in the offseason with everybody, he's been very open minded. We're ecstatic to have him in there every day."
Cabrera, who signed a one-year, $7.5 million deal with Tampa Bay, has played 210 games at second and 731 at shortstop. Cash did not discount the idea that Cabrera could be exclusively a shortstop.
"Anything's possible," Cash said. "But it's too early to tell. We have to factor in some other guys into the equation. We have to see some of these guys play."
Tim Beckham, Nick Franklin, Logan Forsythe, Hak-Ju Lee and Jake Elmore are among the candidates for the middle-infield positions.
Cabrera fielded balls at second and shortstop Monday. He said he will play "any position they want me to play" and added that he was not sure which position they want him to play. But he did state his preference, which would be to play just one position, whether it's shortstop or second base.
"Yeah, I would like to stay at one position," Cabrera said. "I think it's hard for anyone to play short then come back at second. It's not the same."
Bill Chastain is a reporter for MLB.com. This story was not subject to the approval of Major League Baseball or its clubs.