Snider among O's right-field candidates to replace Markakis
Pearce, Young, De Aza could also be in mix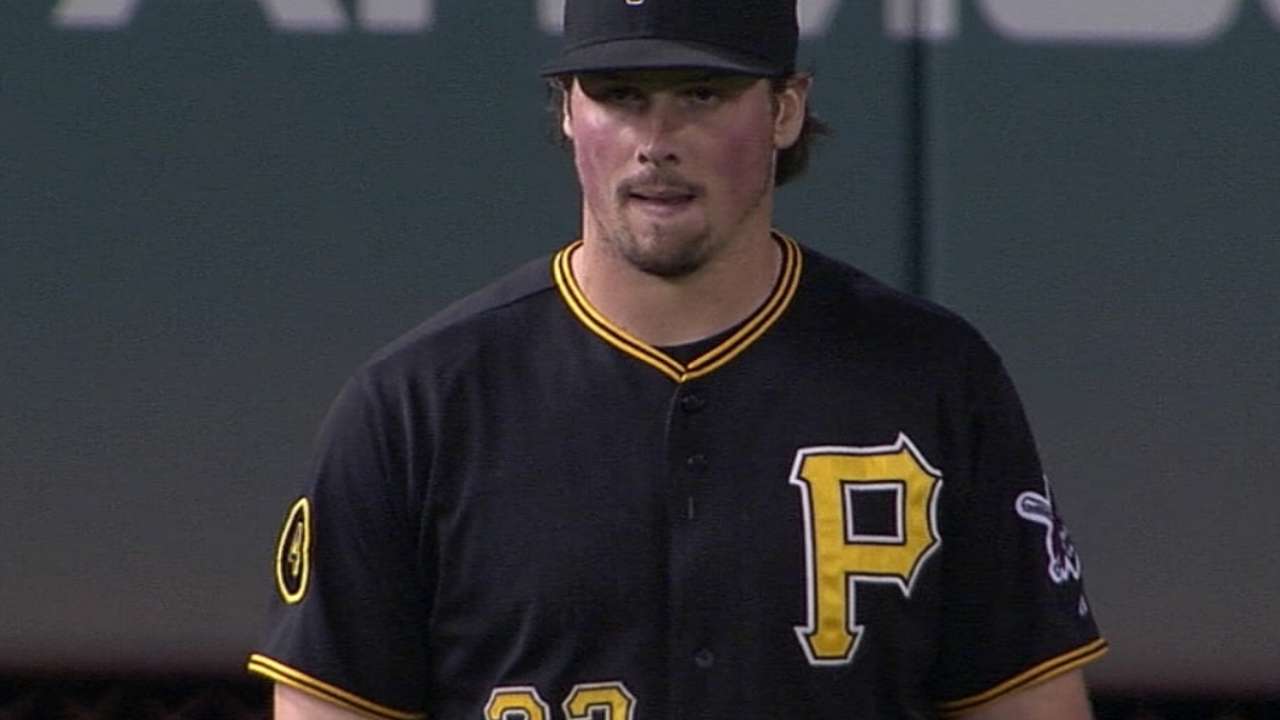 SARASOTA, Fla. -- In a perfect world, manager Buck Showalter would have just one player to replace Nick Markakis in right field. But Baltimore isn't counting on that happening.
"We're equipped to have that be a two- or three-headed player," Showalter said of the Orioles' right-field situation which could include a combination of Travis Snider, Steve Pearce, Delmon Young, Alejandro De Aza and even Chris Davis. "It also allows us to keep everybody in the flow and have everybody make contributions with their skill set. But somebody steps out there and takes off with it … that's why I think Steve [Pearce] graduated a little bit from that [role as a part-time player]."
Pearce is expected to get regular at-bats, though his versatility could have him move around to first base, designated hitter and the outfield. Snider, acquired in a trade from the Pirates, could platoon in the corner spots. Though Showalter pointed out the 26-year-old could also establish himself as more of an everyday player, similar to what Pearce did last year.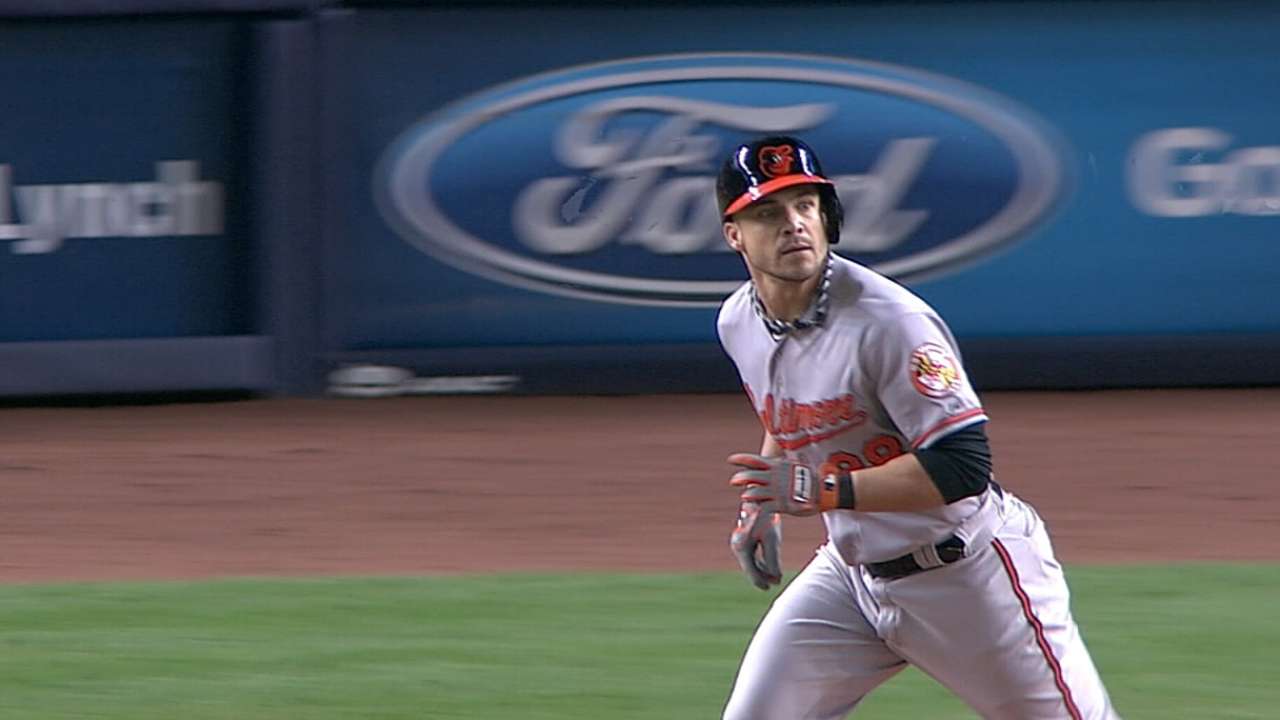 "If you look at the left-on-left [matchup] stuff, it doesn't scream platoon next to it," Showalter said. "So that's encouraging."
A key part of the club's interest in Snider was his defense and that will also factor into his playing time. Asked if he considers himself a replacement for Markakis, Snider said no.
"I have all the respect in the world for Nick and what he was able to do here and guys who get a chance to play for an organization as long as he did," Snider said. "Having played against him in Toronto for a number of years, again, I respect everything he's done here, but again, he's not here anymore. I'm here now. I'm not here to replace Nick Markakis, but to be another man on this roster and to come out here every single day with the goal of getting better, and when Buck puts my name in the lineup, I'll be ready to go."
Brittany Ghiroli is a reporter for MLB.com. Read her blog, Britt's Bird Watch, and follow her on Facebook and Twitter @britt_ghiroli. This story was not subject to the approval of Major League Baseball or its clubs.