Andrus reports early, eager for bounce-back season
Two-time All-Star impressing in Rangers camp after challenging 2014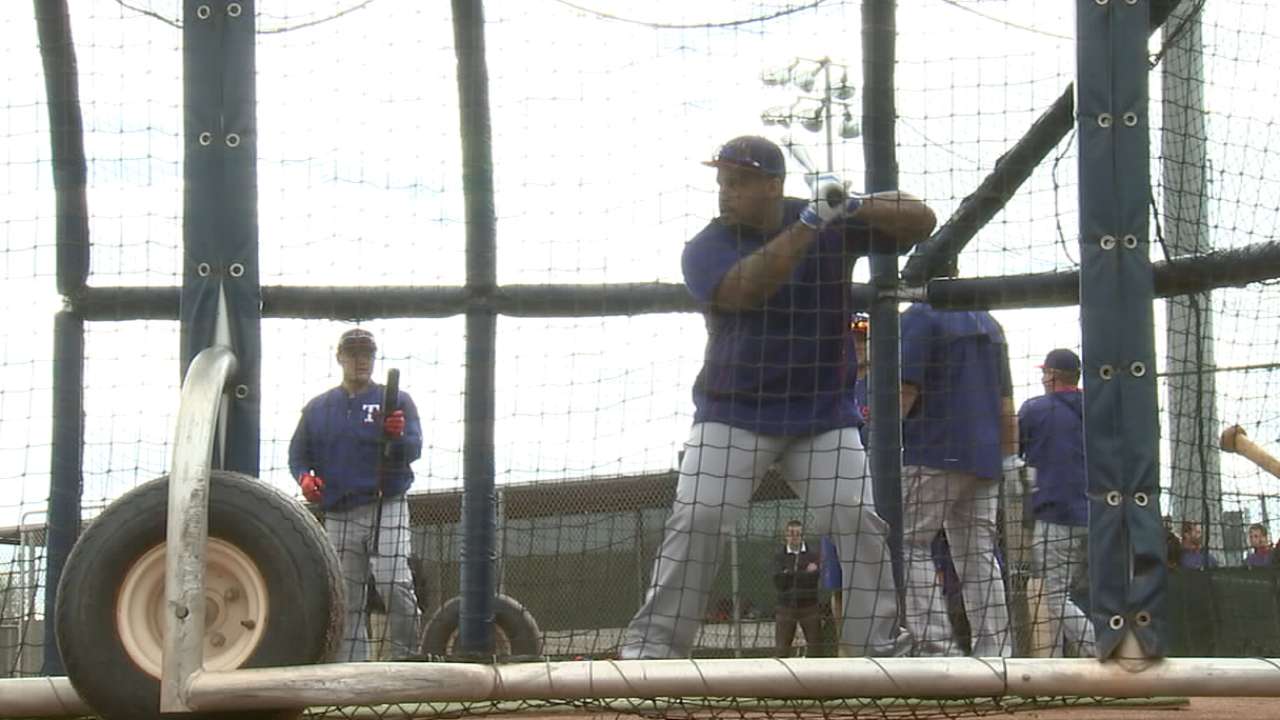 SURPRISE, Ariz. -- The Rangers had about a dozen players working out daily in Arlington this winter. Pitcher Derek Holland made it clear that Elvis Andrus was the leader of the pack.
"He destroyed everything," Holland said. "He is kicking tail."
Andrus is also in Rangers camp early, as the first full-squad workout isn't until Friday. The two-time All-Star shortstop wants to make up for what happened last year.
"It was a tough year last year," Andrus said. "When you go through a year like that, you have to prepare twice as hard."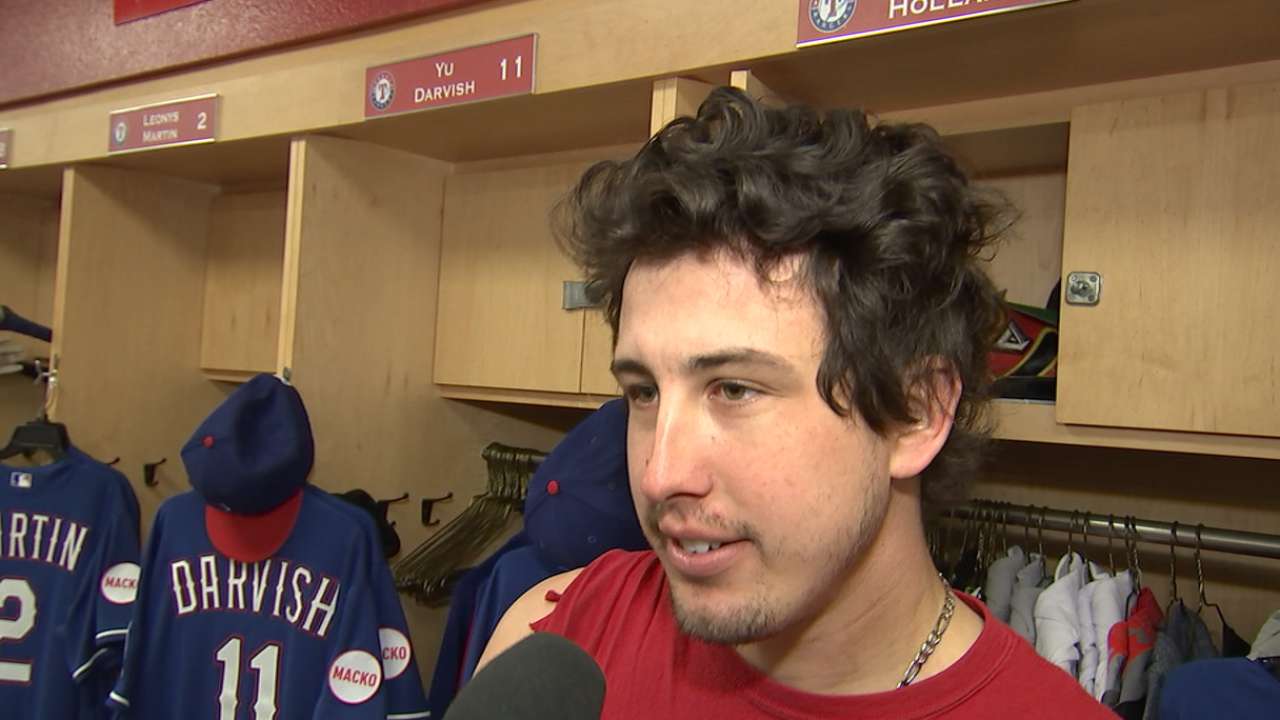 Andrus' travails last year began before he got to Spring Training. He didn't play winter ball for the first time in his career, preferring instead to rest his body. Andrus' lack of work was revealed in Spring Training, especially with a sore right arm. He never caught up the rest of the year.
"I'll make sure it never happens again," Andrus said. "It taught me everything about the wrong way of doing things. It's part of the game. You learn from it and you embrace it. That's why this winter was a terrific offseason. I feel I'm in the best shape of my career."
Andrus was still one of the few Rangers who made it through the season without major injury. But his .263 batting average and .314 on-base percentage were career lows. Andrus' defense also suffered. He had a .971 fielding percentage that was the lowest of his career. Other advanced defensive metrics were also way down. Andrus had a minus-4.2 ultimate zone rating, the first time that was a negative number in his career. It was the same with his minus-0.4 defensive wins above replacement (dWAR).
By any measure -- traditional or advanced -- it was a bad year for a player whose main strength is supposed to be his defense.
"All around last year was a tough one, and it started in Spring Training," Andrus said. "I wasn't ready and my body wasn't ready. But I played the whole season, so that taught me mental toughness. Now I am in great shape, physically."
The Rangers sat down with Andrus immediately after the season and talked about the winter. They helped Andrus set workout goals in the offseason, and general manager Jon Daniels said he met every one of them.
"Very impressive," Daniels said.
Spring Training should reveal exactly how hard Andrus worked and what it means for the Rangers this season.
T.R. Sullivan is a reporter for MLB.com. Read his blog, Postcards from Elysian Fields, and follow him on Twitter @Sullivan_Ranger. This story was not subject to the approval of Major League Baseball or its clubs.