Bryant ready to prove he belongs with Cubs
Minor League Player of the Year confident about reaching Majors after productive offseason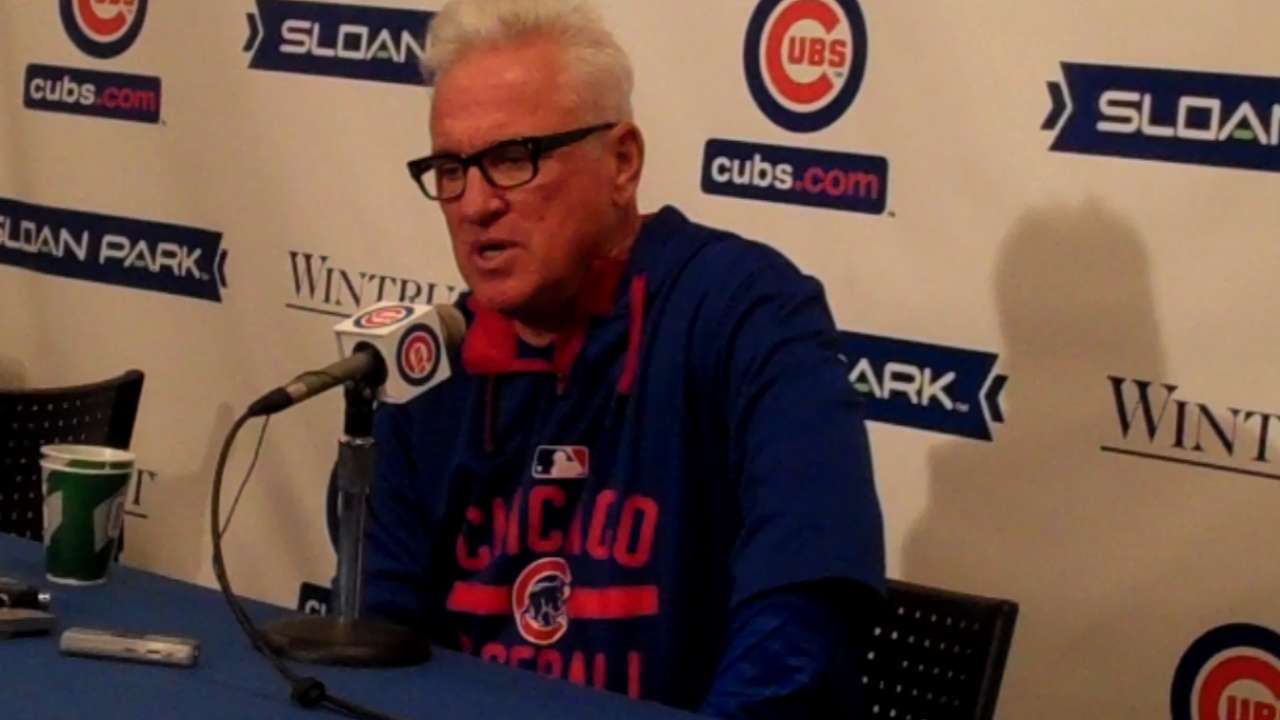 MESA, Ariz. -- Kris Bryant had his one-on-one meeting with Joe Maddon on Monday, and, no, the Cubs' top prospect did not tell the manager that he belonged on the Opening Day roster.
Bryant, 23, is confident, but he knows he has to show Maddon and the Cubs he's ready.
"It's always been a dream of mine to play in the big leagues," Bryant said Monday. "I feel I'm pretty close now. I'm going to use this Spring Training as a way to go out there and get better in those areas."
The Minor League Player of the Year last season after batting .325, hitting 43 home runs and driving in 110 at Double-A Tennessee and Triple-A Iowa, Bryant first met Maddon in December during the Winter Meetings.
"He's a guy I want to play for -- I sure hope I get the chance this year," Bryant said.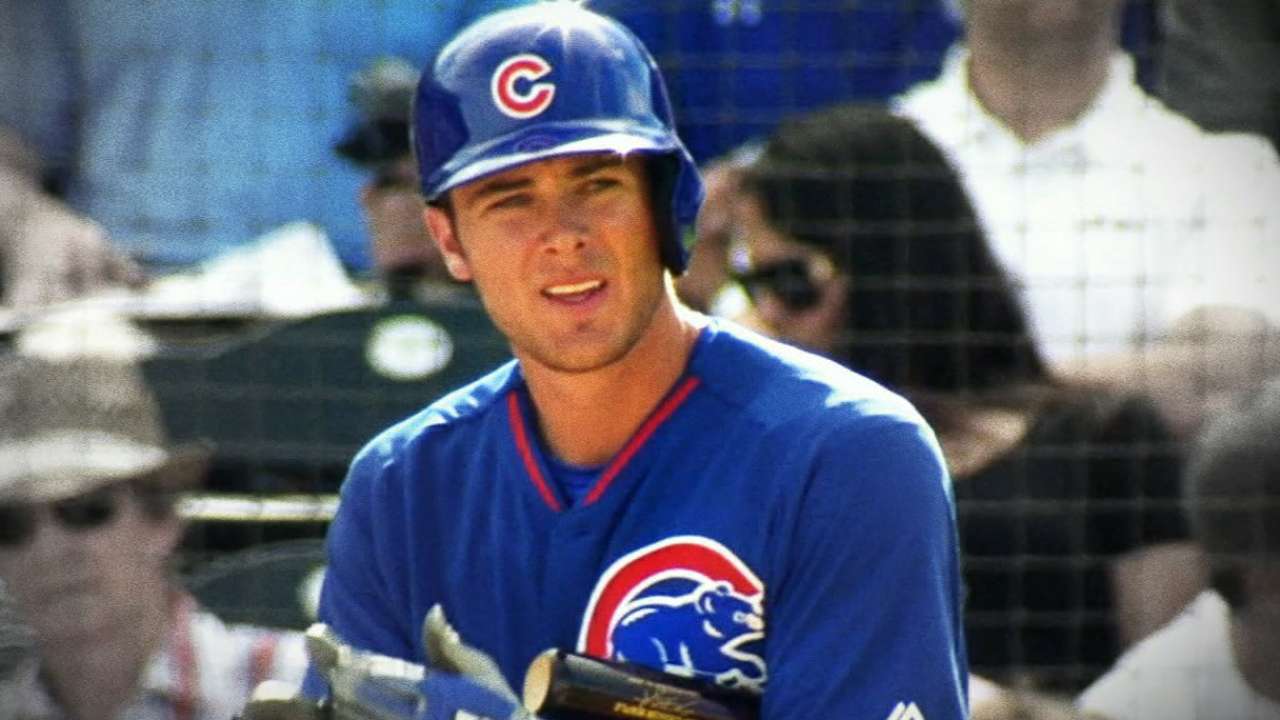 Cubs fans hope so, too. They can be assured that Bryant didn't bring all his trophies to Mesa. He left them at home and has moved on.
"I know I have a lot to prove on the field, and those [rankings] are just opinions I can't control," he said. "The only expectations I have to live up to are the ones I have on my own, and I can assure you mine are greater than anybody's out there."
Maddon's first impressions?
"That he gets it," Maddon said. "Of course, he's talented, great body, great power, wonderful arm, good third baseman, good outfielder. He's a lot of good things and he gets it. I think he understands the work involved necessary to be great. He's rather humble for me. He's not outgoing in a sense in a negative way. He knows he's good. There's also a humility about him, too."
Maddon said Bryant could see some playing time in outfield this spring but will likely focus on third.
"Long term, Kris would be a nice long-term solution," Maddon said. "Is he ready right now? I don't know. I've never seen the guy on the field. There's other really good candidates who can play there, probably not to the level he can. At the conclusion of this camp, what's the right thing to do then? That's what we have to decide."
Bryant had a busy offseason. Besides accepting awards, he went to an Angels playoff game with his agent Scott Boras, which was made public because Boras' seats are directly behind home plate.
"It was definitely a cool atmosphere," Bryant said. "Just to see that sea of red of fans in the stands for the Angels was definitely something cool, and I hope to be part of a team, definitely the Cubs, to see a sea of blue at Wrigley Field some day."
Bryant also took advantage of a batting cage at home, hitting nearly every day since Jan. 1. His father believes in Ted Williams' approach to hitting, and he tried to pass on tips to his son.
"We do a lot of research and just looking at the angles of how the ball is coming in and where I need my bat to be to hit that ball squarely," Bryant said. "It's definitely a more advanced approach and gives me a headache at times, but I wouldn't have it any other way."
The key question to be answered this spring is whether Bryant will be the Cubs' third baseman.
"I think I have a good opportunity in front of me," Bryant said. "I'm going to go out there and play as hard as I can and compete with my friends out there and make it be a friendly competition. I think we're all excited to get going."
Carrie Muskat is a reporter for MLB.com. She writes a blog, Muskat Ramblings, and you can follow her on Twitter @CarrieMuskat. This story was not subject to the approval of Major League Baseball or its clubs.