Jansen, Dodgers relieved after MRI delivers good news
Growth in left foot not life-threatening; closer should return in two to three months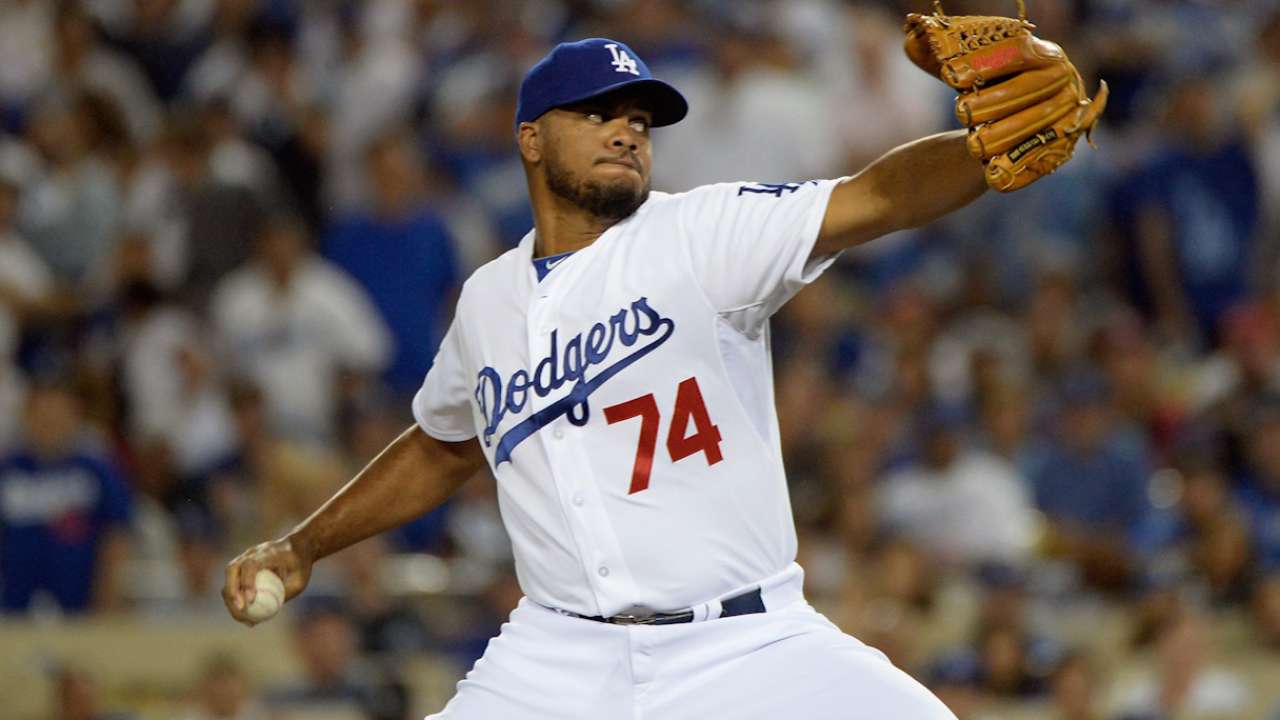 GLENDALE, Ariz. -- Kenley Jansen hobbled into the Dodgers' clubhouse Monday on crutches with his left foot in a cast to his mid-shin, feeling pretty lucky. When the doctors tell you that a growth in your foot isn't life-threatening, you feel lucky.
Jansen said he had been feeling increasing discomfort after recent workouts, and he decided to have it checked. The initial X-ray sent chills throughout the medical department, until an MRI assured the club that the growth wasn't serious and the closer would be able to resume his career in two to three months.
"The X-ray scared everybody," said Jansen. "But the MRI gave good news that it wasn't a big thing. They said it was mostly fluid that got into the bone, but if I had continued to pitch on it, the bone could get weak and get damaged, and they'd rather take it out now so I wouldn't be out a long time."
Surgery at Cedars-Sinai Medical Center to remove the growth was performed by Drs. Earl Brien and David Thordarson under the direction of Dr. Neal ElAttrache on Tuesday. Brien is a specialist in bone tumors, and Thordarson is a specialist in foot and ankle surgery.
Jansen said doctors told him the problem is fixed, and it shouldn't return. He said he will trade the cast for a boot in five days, when he will be allowed to slowly begin a conditioning program that will include throwing motions to help accelerate his recovery. Jansen said he didn't know if he received a bone graft to strengthen the affected area.
"I'm not going to miss as much as everybody thinks," Jansen said.
Jansen said he wasn't sure if what developed was a sports injury or a condition that any person could develop, although doctors told him they sometimes find similar growths in the hands of tennis players.
"It shocks you," Jansen said when he received the initial disturbing news of the growth. "There's so much stuff in your head. But the MRI calmed me down."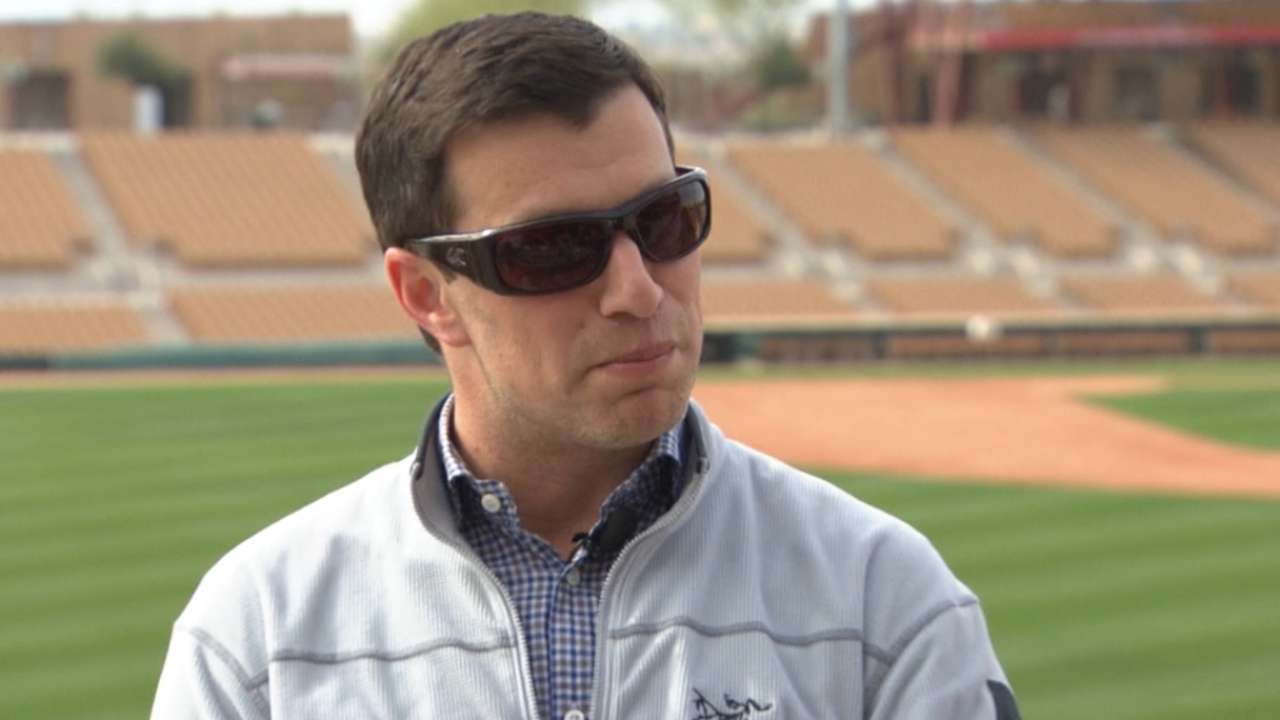 The Dodgers had already been collecting relief arms to replace Brian Wilson and Chris Perez, trading for Joel Peralta, Chris Hatcher and Juan Nicasio to join holdover Brandon League, while signing non-roster invitees David Aardsma and Sergio Santos.
Less than a week after Jansen had his surgery, Los Angeles also added Dustin McGowan on Monday. Club executives have said they will use Spring Training to evaluate in-house options before deciding whether to acquire another closer.
Ken Gurnick is a reporter for MLB.com. This story was not subject to the approval of Major League Baseball or its clubs.