MLB.com Columnist
Richard Justice
Moncada signing big for Red Sox now and later
Boston adds huge young talent for future, but also deepens system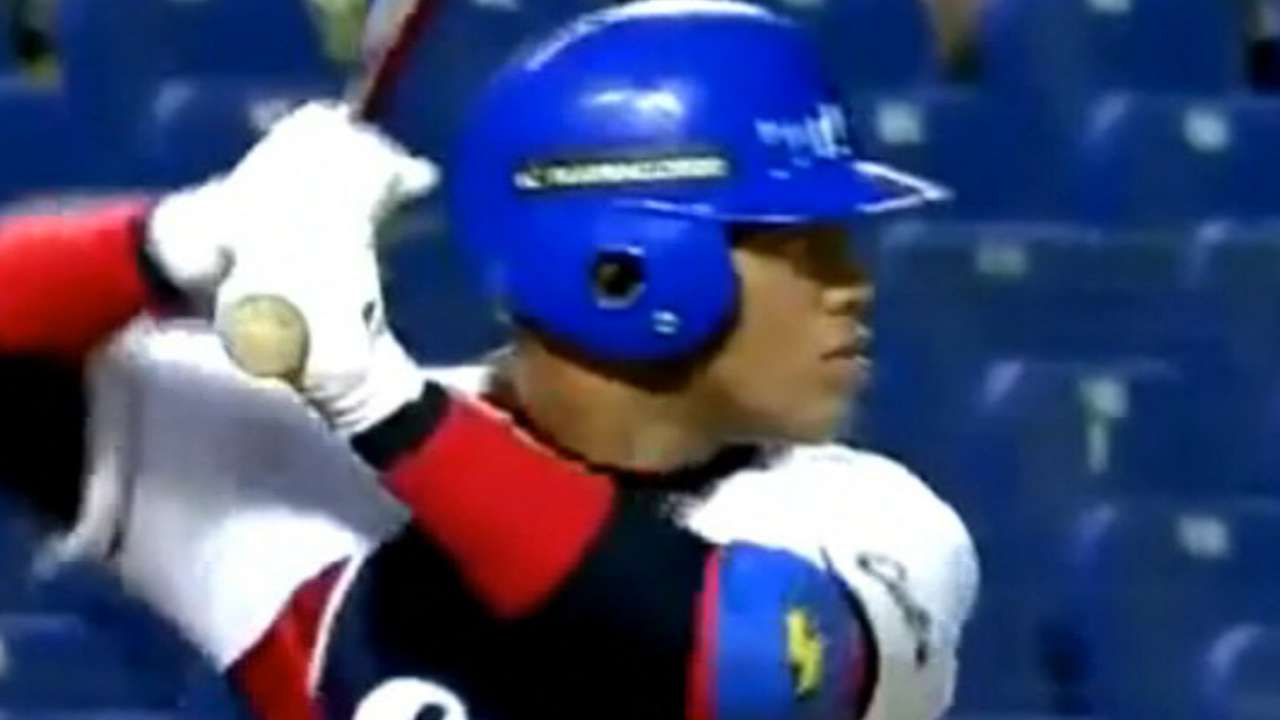 FORT MYERS, Fla. -- The Red Sox got better on Monday, perhaps much better. Better in 2017? Or 2018? No, it's simpler than that.
Yoan Moncada makes them better the moment he signs on the dotted line. First, he adds depth to a player-development system that was already very good. This is the best, most efficient way to maintain success.
So if the Red Sox are looking to fill a hole for the pennant race this summer, the 19-year-old Cuban gives them additional flexibility to do that. Here's the kind of talent we're talking about:
Moncada would have been the No. 1 pick in this summer's First-Year Player Draft if he were subjected to it. Those are the players considered franchise changers.
In the past few months, Moncada has blown away scouts with his raw skills, his quick bat and soft hands. He moves so easily and reacts so instinctively that he probably could play second, short or third base.
At a time when every team is looking for young, contractually controllable talent -- especially when that talent includes offense -- Moncada represents the best of the best.
If you're thinking, "Wait, Red Sox second baseman Dustin Pedoria is signed through 2021 and third baseman Pablo Sandoval is signed through 2019 and shortstop Xander Bogaerts is only 22 years old," you're missing the larger point.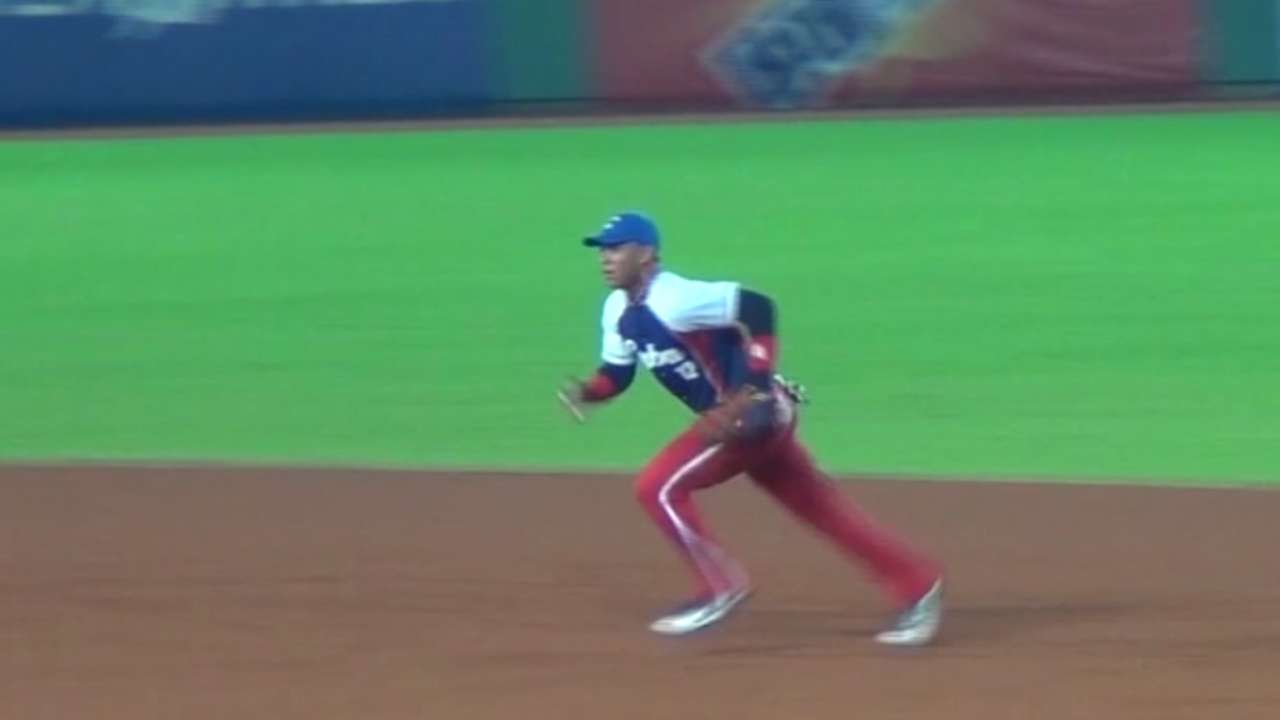 This is about adding a potential impact player. Is there a risk? Of course.
Young players don't come with guarantees. To look at Moncada at age 19 and attempt to project what he'll be at 22 or 23 is what makes the scouting of young ballplayers perhaps the toughest job in sports.
Again, though, in the things that can be weighed and measured, in the comparisons every team makes, Moncada is about as close to a sure thing as there is.
Robinson Cano? Yes, that's one comparison some scouts have made. They see Moncada as a 20-homer player, a kid who projects nicely at Fenway Park.
OK, about that 2017 lineup. How about shifting Sandoval across the diamond from third base to first? That certainly will be one option, especially if Bogaerts becomes the player the Red Sox believe he'll be.
This kind of signing reflects Boston's commitment to think both short term and long term. Ownership made a $183 million commitment to add Sandoval Hanley Ramirez this offseason.
In going for an immediate infusion of talent, general manager Ben Cherington was able to keep a great farm system intact. He did trade some young talent in acquiring three starting pitchers -- Rick Porcello, Wade Miley and Justin Masterson -- but he maintained a strong, deep roster of kids.
From a larger viewpoint, Cherington has done an amazing job rebuilding the Red Sox and positioning them for another worst-to-first run. At around midseason in 2014, he came to two conclusions.
First, Cherington didn't see the Red Sox making the playoffs without major changes. Second, going forward, he didn't believe the club had enough offense.
And so, in the past year, Cherington has added Sandoval, Ramirez, Allen Craig, Cuban center fielder Rusney Castillo and now Moncada. With a deep rotation and a dramatically improved offense, the Red Sox probably are the American League East favorites in 2015.
And Moncada deepens them and strengthens them. He represents a total commitment of $63 million, including a $31.5 million tax for going past the allotted signing pool money, but if he's what he's projected to be, he could end up being a bargain.
The Yankees were among the other teams that had serious interest in Moncada, so his signing impacts two franchises. As for the first Red Sox-Yankees contest of 2015, score this one for the Red Sox.
Richard Justice is a columnist for MLB.com. Read his blog, Justice4U. This story was not subject to the approval of Major League Baseball or its clubs.