Under new manager Cash, revamped Rays open camp
Pitchers, catchers excited to get back on field, prepare for season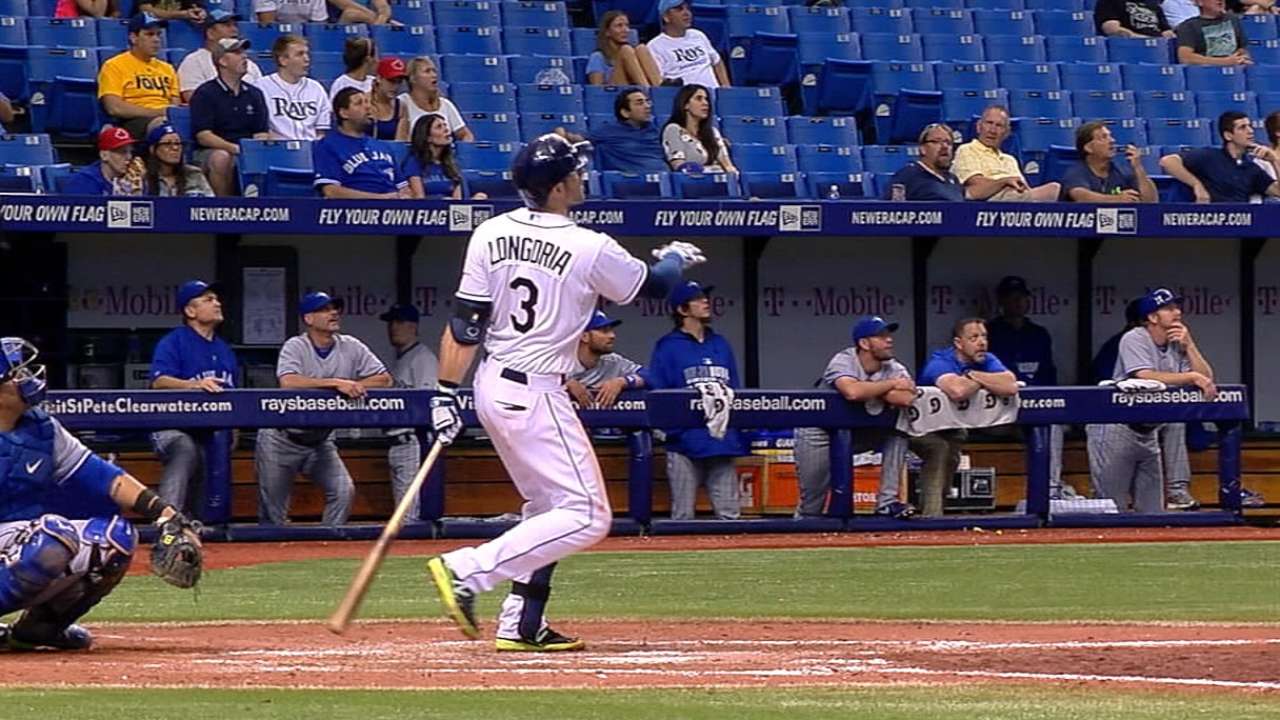 ST. PETERSBURG -- Spring Training officially began Monday morning when Rays pitchers and catchers took the field for their first workout.
"It's always exciting to get back and start, get going again in the spring," right-hander Brad Boxberger said, "because it's been a while since playing the game. Getting back out there to work, especially with a new group of guys, it's exciting."
The workout kicked off the team's 18th overall camp and seventh in Charlotte County.
Kevin Cash welcomed 38 pitchers and catchers to Charlotte Sports Park to begin his reign as Tampa Bay manager.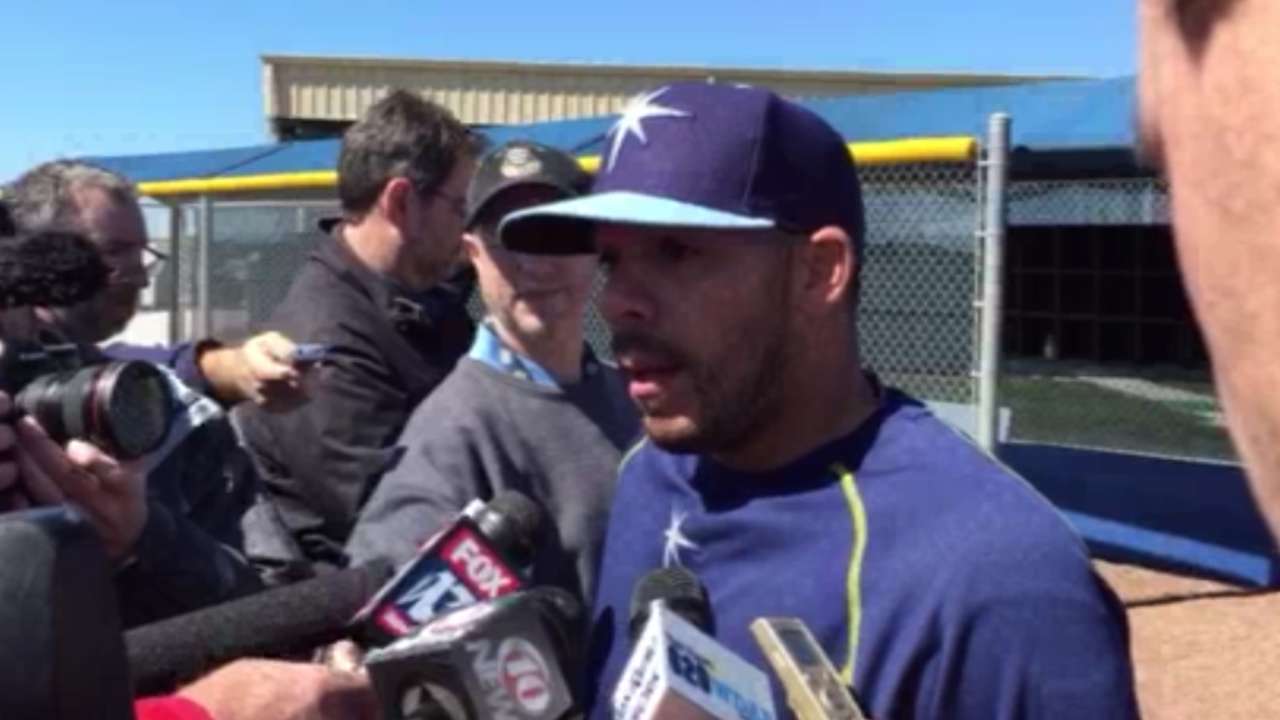 Pitchers and catchers took the field at 9:30 a.m. ET. The first full-squad workout will be held Saturday. when camp expands to 62 players, including 22 non-roster invitees.
In addition to the many new faces in the organization, the team leadership is new as well. Matt Silverman, the new president of baseball operations, experienced a busy offseason. All told, he engineered seven trades involving a total of 30 players, added two Major League free agents, signed all eight arbitration-eligible players before the exchange deadline and hired a rookie Major League manager in Cash and two Major League coaches.
Eleven players on the 40-man roster were not in the organization when the Rays opened Spring Training last year, and eight have joined the organization since the end of the 2014 season. Thirty-two of the 40 players on the current roster made their club debut in '12 or later.
In '14, Tampa Bay compiled Major League Baseball's best Spring Training record (16-7-4), and its Grapefruit League title was its third in the last seven seasons, following '08 and '10.
Since '08, the Rays have the Majors' fourth-best record in the regular season and the fourth-best record in Spring Training play. After becoming the Rays in '08, the team has recorded at least 15 wins in six out of seven Spring Trainings.
New faces include free-agent shortstop Asdrubal Cabrera and right-hander Ernesto Frieri, along with players received via trades, including right-handers Jose Dominguez, Kevin Jepsen and Burch Smith, catcher/DH John Jaso, catcher Rene Rivera and outfielder Steven Souza Jr.
Key players no longer with the team include catcher Jose Molina, shortstop Yunel Escobar, catcher Ryan Hanigan, outfielders Matt Joyce and Wil Myers, infielder Sean Rodriguez, infielder/outfielder Ben Zobrist, lefthander Cesar Ramos and right-handers Jeremy Hellickson and Joel Peralta.
Despite the changes, enthusiasm is prevalent.
"Change is always a good thing," righty Chris Archer said. "Especially when you have great decision makers like Matt Silverman and Brian Auld and Chaim Bloom. They're smart dudes. They're Ivy League guys. They know what they're doing. And it may be from a slightly different standpoint. Because the business model is a little different than other teams. But I think it's going to be fun.
"We're going to have speed. We're going to have some power in our lineup. We're obviously going to play great defense and we're going to pitch well. To me, we're going to be one of the most exciting teams to watch in the American League. We're not maybe going to slug as much as some of the other teams, who have five or six potential 30-home run guys. But we're going to be running the bases and playing great D. People are talking about baseball being more exciting. I think we're going to bring a new level of excitement to baseball."
Bill Chastain is a reporter for MLB.com. This story was not subject to the approval of Major League Baseball or its clubs.