Upton: Name change not about rebound with Braves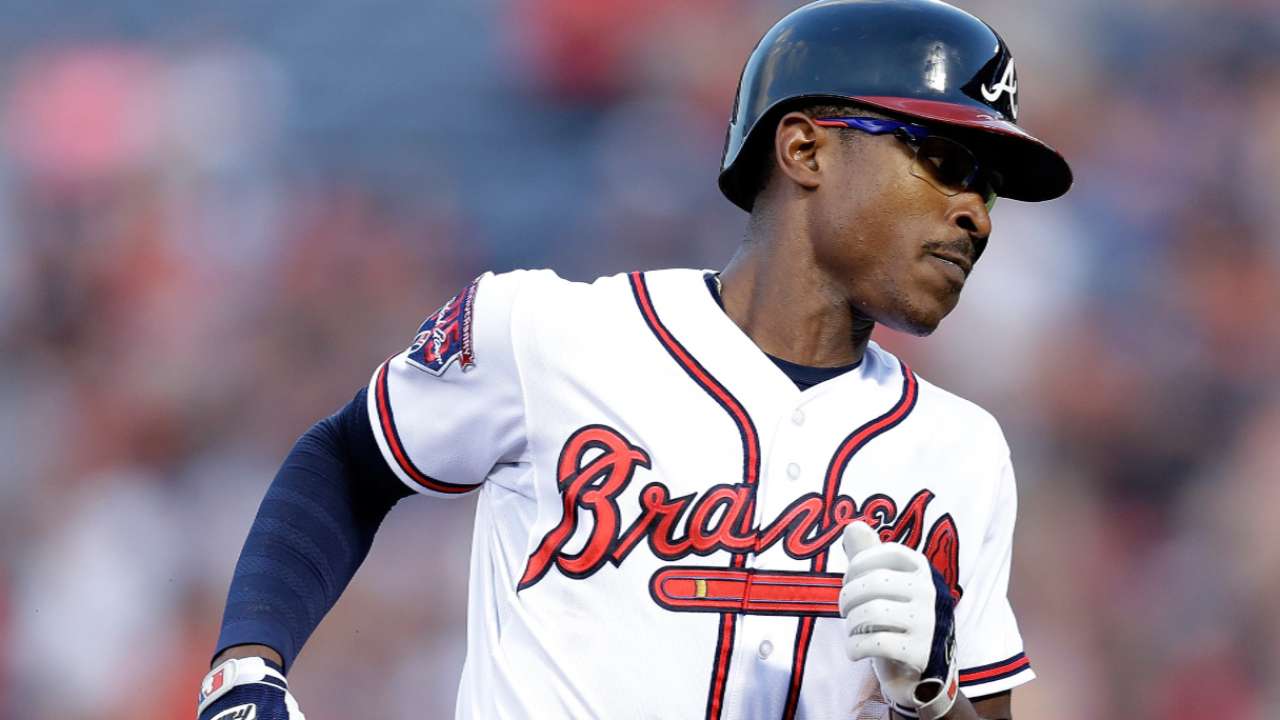 LAKE BUENA VISTA, Fla. -- The man formerly known as B.J. Upton reported to Braves camp early Monday morning, and he said his decision to go by his birth name, Melvin Upton Jr., had nothing to do with wanting to distance himself from the struggles he has experienced during his first two seasons in Atlanta.
"This has nothing to do with starting a new chapter," Upton said. "I just wanted to. My father thought enough to give me his name, so why not?"
Though the baseball world has recognized him as B.J. dating back to the days before he was the second overall selection in the 2002 First-Year Player Draft, Upton said many of his friends and family members have often referred to him by the birth name -- Melvin -- that he shares with his father.
"It was the name that was given to me as a kid," Upton said. "So I felt I wanted to go by my real name."
Upton said he has discussed this change with his brother -- former Braves left fielder Justin Upton -- and his representatives over the course of the past year. He ultimately made the decision this past offseason.
"Most of my friends call me Mel or Melvin," Upton said. "Nobody really calls me B.J., except at the stadium."
While the change might feel natural for some of Upton's closest friends and family members, there was a sense of awkwardness as some reporters inadvertently referred to the veteran outfielder as B.J. while asking him questions on Monday morning.
"Call me what you want, it doesn't matter to me," Upton said. "Obviously, the people I've known my whole life and the people I've grown to know, I don't care [which name they use]. But for the general public, my real name is Melvin and that is [how] I want to be referred to."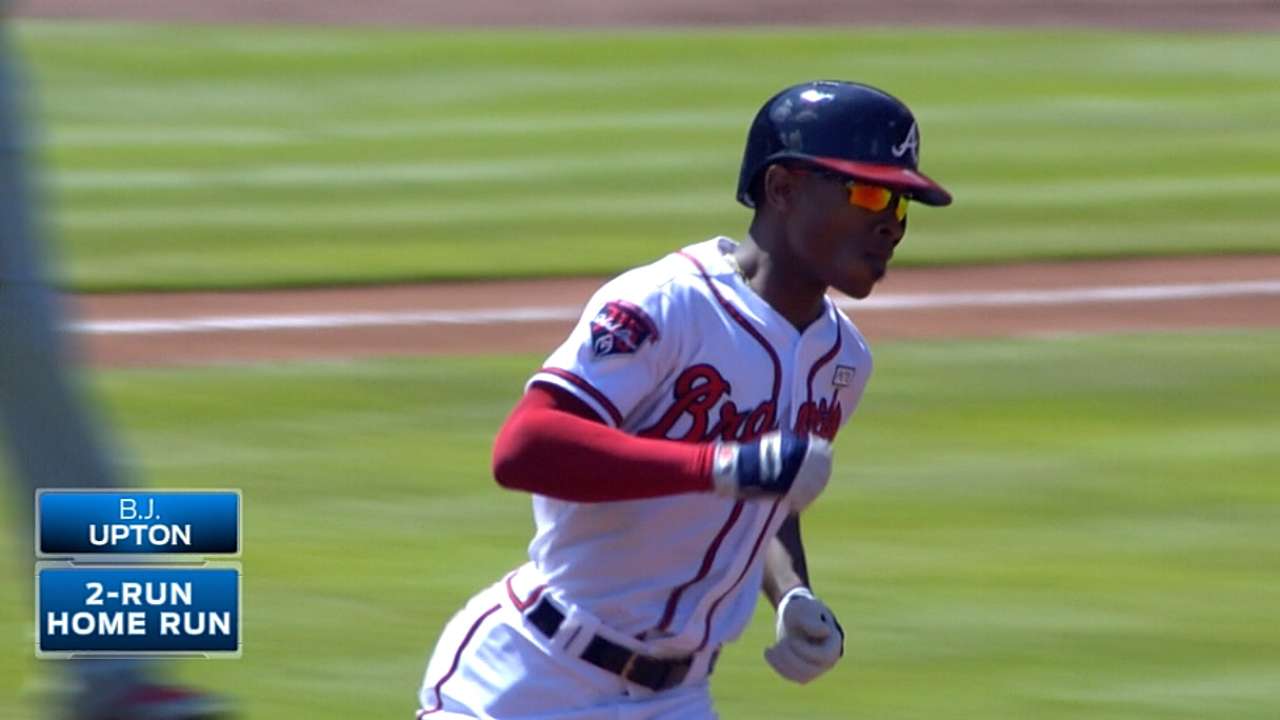 Quite honestly, the Braves are only concerned with the hope that Upton will bounce back to the point where he is once again viewed as a respected Major Leaguer.
Upton has batted .198 with 21 homers and a .593 OPS (lowest among all Major Leaguers with at least 1,000 plate appearances) since signing a five-year, $75.25 million deal with Atlanta before the 2013 season.
"[Those years] are over with," Upton said. "They're gone, and I can't change them. So I just need to work to the future and get ready for this year."
Mark Bowman is a reporter for MLB.com. This story was not subject to the approval of Major League Baseball or its clubs.