The Week Ahead: Spring stories continue to percolate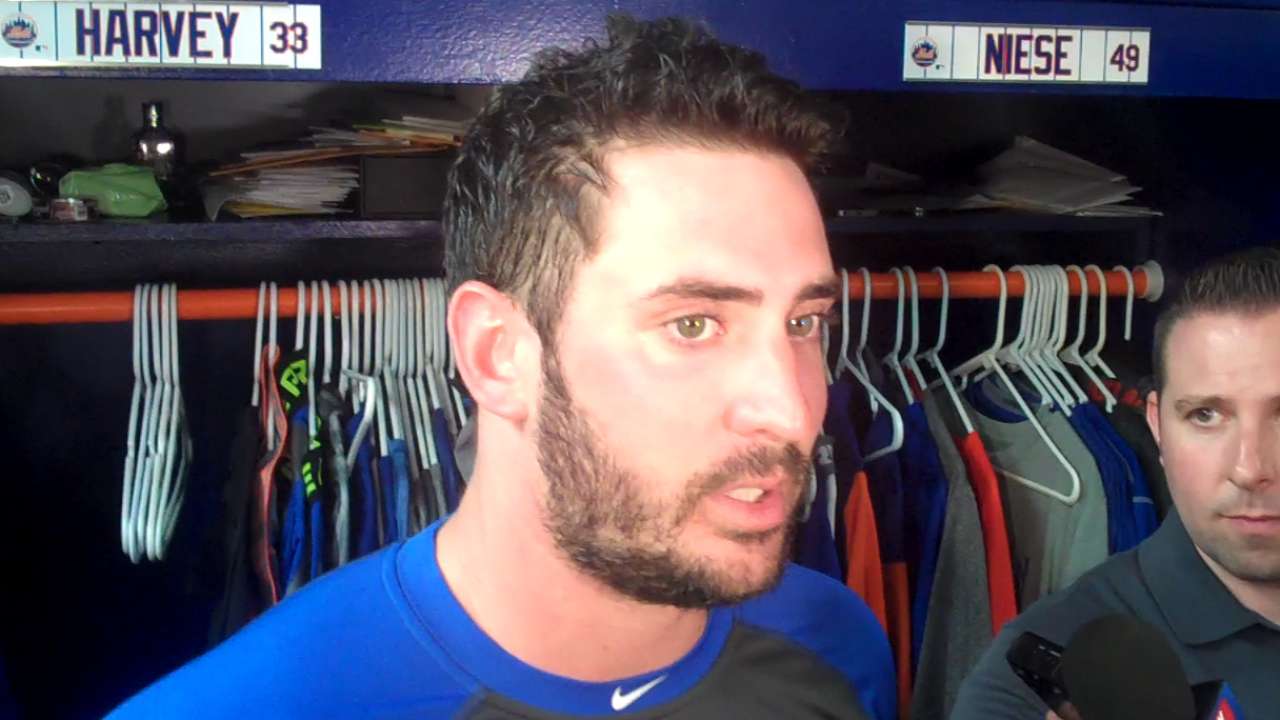 We're nearing the end of ramp-up time.
The Week Ahead in Major League Baseball will start in February and end in March. It will also start and end with more preparation and organization as teams get ready for the last six days without actual Spring Training baseball games on the schedule. Then, on Sunday at 1:05 p.m. ET at Bright House Field in Clearwater, Fla., the Phillies will take to the diamond against the University of Tampa Spartans, and a few days after that, the exhibition season will start in earnest in the Grapefruit and Cactus Leagues.
In other words, by the weekend, all the focus will be in between the lines, and the scripts that hope to take teams all the way to October will begin to be written with no more words: just infield dirt, outfield grass, pine tar, rosin and sweat.
And heading into this final week of the early-morning February grind, there are still multiple eye-opening story lines percolating throughout the camps of the American and National Leagues.
There are comebacks to watch. Phenom right-hander Matt Harvey is throwing again for the Mets after missing all of last year because of Tommy John surgery. Yankees righty Masahiro Tanaka avoided the same surgery but missed time last season because of a partially torn ulnar collateral ligament that disrupted a spectacular first go-round in the big leagues and in this country. He's throwing, too, and reports have been encouraging.
Giants manager Bruce Bochy is back in camp after undergoing a heart procedure that forced him to miss a few days. And even B.J. Upton's birth name is back. The Atlanta outfielder has decided to ditch the initials in favor of his regular old name, Melvin Jr., so that's what he'll be called in 2015.
But who will be called the World Series winner at the end of this spring session, the 162-game regular season and the whirlwind of the playoffs? That's what all 30 teams are working toward as they toil the long days in the sunshine of their spring homes.
In Scottsdale, the defending-champion Giants are focusing on what's helped win them three titles in the last five years, and it starts with pitching. To that end, righty Matt Cain is healthy after elbow surgery last August ended his season, and he said he felt good after his first bullpen session on Friday.
In Surprise, the runner-up Royals are planning on having another dominant bullpen, especially after re-signing Luke Hochevar, who missed last season with Tommy John surgery after becoming a force in the Royals' relief corps in 2013. The Royals also have another comeback candidate in camp in the form of Ryan Madson, who threw to a hitter on Sunday for the first time since his last big league game, in 2011.
Elsewhere, positional battles are heating up and old faces are showing up.
At Red Sox camp, two-time World Series champion and former American League MVP and Rookie of the Year Dustin Pedroia is easing back into his customary leadership role, treating every day and every play with a purpose.
At Yankees camp, manager Joe Girardi is wondering if his team might go with a two-pronged plan for the position of closer, since he has elite arms from the right side (Dellin Betances) and left side (Andrew Miller) to choose.
And all over the baseball world, observers, pundits and fans are wondering about the possible whereabouts of two players: Yoan Moncada and Cole Hamels.
Moncada, of course, is the 19-year-old Cuban infielder who is eligible to be signed by any Major League team, has worked out privately for a lot of them and still hasn't struck what is expected to be a monster deal.
And Hamels, the veteran Phillies left-hander with a sparkling resume, could be traded any day, a move that could very well alter the season, even this close to March.
Doug Miller is a reporter for MLB.com. Follow him on Twitter @DougMillerMLB. This story was not subject to the approval of Major League Baseball or its clubs.