Phegley welcomes shot to catch on with A's
Stuck behind Flowers in Chicago, backstop has good shot at backup role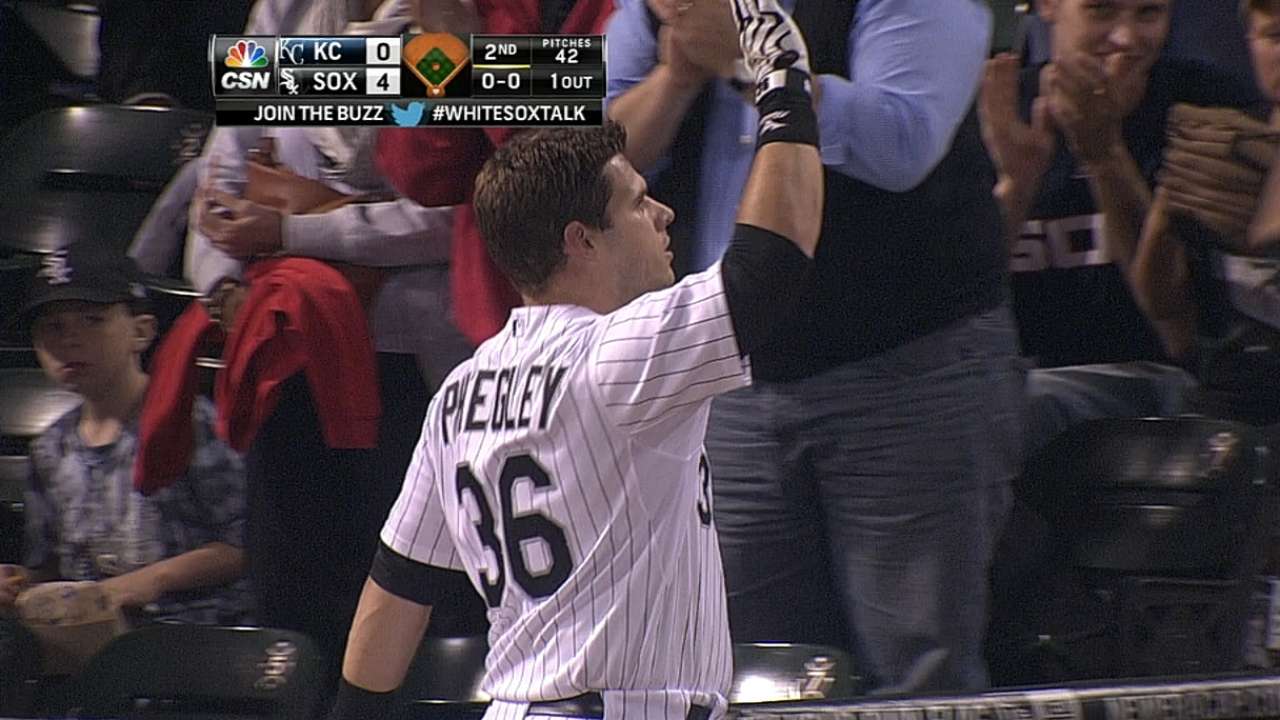 MESA, Ariz. -- When the A's dealt Derek Norris and John Jaso in separate trades this winter, Josh Phegley automatically slid into the second spot on the catching depth chart, otherwise known as prime position for an Opening Day roster job.
Phegley's never had one of those. Former White Sox teammate Tyler Flowers was always picked over him.
"They always said it was up for grabs, and I always came into Spring Training the same way, just ready to show them what I can do and win a job," said Phegley. "But it just seemed like they would always go to him. I always thought it was fine if they think he's the better player.
"I think my time was maybe coming over there, but it's nice to hopefully speed it up over here."
Over here, with the A's, Phegley's "got a great opportunity to be that guy," said manager Bob Melvin.
Stephen Vogt, though slightly slowed this spring while continuing his recovery from offseason foot surgery, is expected to be behind the plate when the season opens, with Phegley nearby on the bench as a right-handed backup option. In two seasons with the White Sox, he appeared in just 76 games.
"You never want to give anyone anything, especially when they're coming from another team and there's not that much big league experience," said Melvin, "but he has probably the best opportunity he's ever had to start with a team and stick with a team."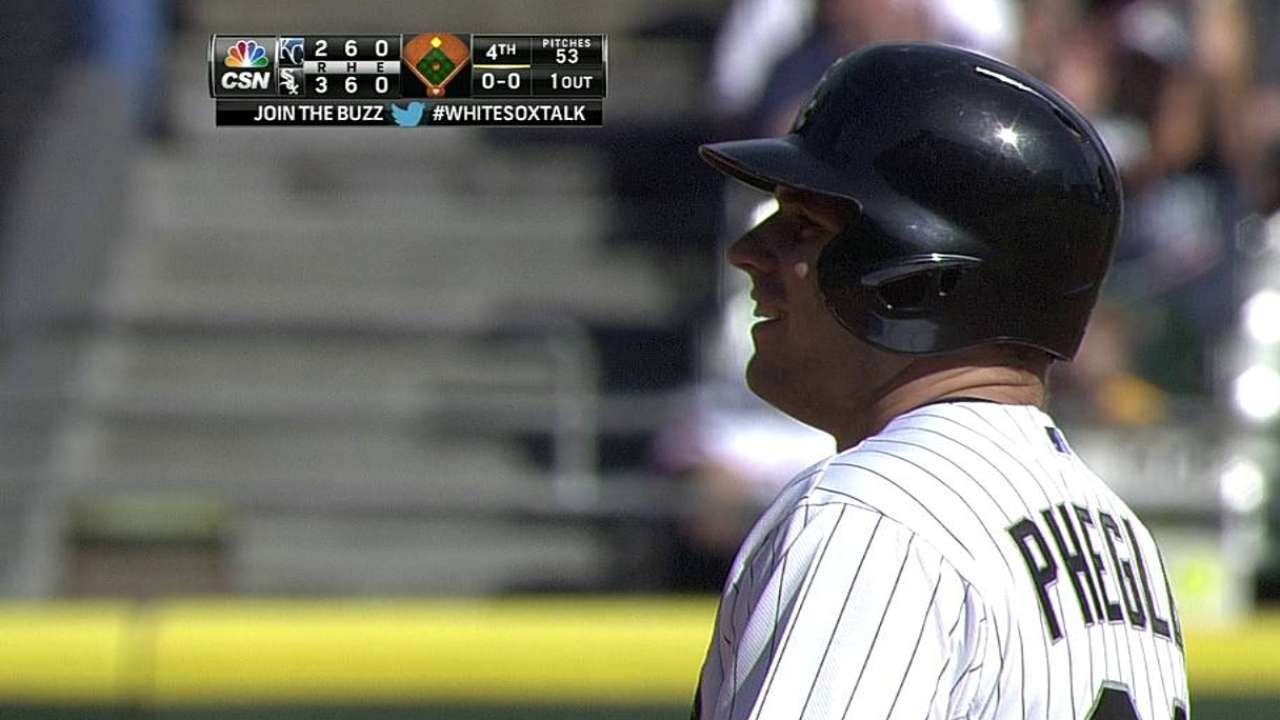 Phegley, acquired in the Jeff Samardzija trade, recognizes this but isn't taking his situation, or even the opportunity to put on any uniform, for granted.
Just a week into his first full professional season, nearly a year after the White Sox had selected him in the first round of the 2009 Draft, Phegley took a foul ball off his leg and a bruise soon covered the entirety of his thigh. By the end of the day, he was admitting himself to the emergency room, where doctors discovered an extremely low platelet count.
"I basically didn't have any," said Phegley, who was diagnosed with idiopathic thrombocytopenic purpura, a bleeding disorder in which the immune system destroys platelets, necessary cells for normal blood clotting. This can lead to easy and excessive bruising and bleeding, making typical catching duties all the more dangerous.
"I had no idea how long I had been playing like that," he said. "It was a real rough experience there for a little while, because I had no clue what it was or if I was ever going to get better or how long it would take. I was doing six-hour IVs weekly."
It was determined that spleen removal would give him the best chance to resume playing. Phegley underwent the procedure that winter, and his platelet numbers increased immediately. He's been healthy ever since.
The 27-year-old Indiana native isn't the biggest name brought over in the Samardzija trade, but he's strapped with a strong defensive resume and power potential -- "They always say we don't need catchers on first base. We need them on second," he says -- and that combination could make him an impactful player on this 2015 A's squad.
"I was extremely surprised, but very excited when I heard I was coming over here," he said. "Anytime you get traded, that team obviously wants you. Everything I've heard, all the feedback I've gotten, it looks like I've got a pretty good opportunity, and I'm just thankful for that."
Jane Lee is a reporter for MLB.com. This story was not subject to the approval of Major League Baseball or its clubs.