Urban Invitational wraps up as rousing success
New Orleans Urban Youth Academy showcased at event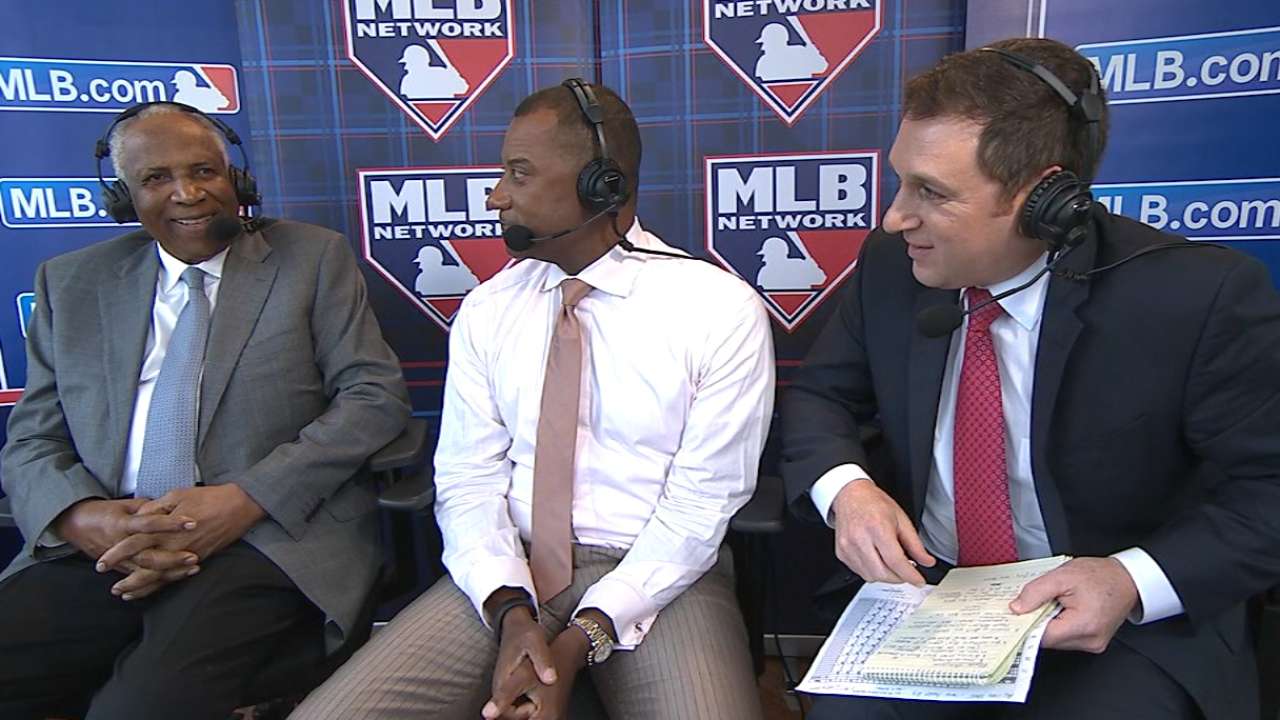 NEW ORLEANS -- The Urban Invitational wrapped up Sunday, giving the city of New Orleans a chance to show off another stunning renaissance. The local Urban Youth Academy went from concept to full-blown reality in just four years and it hosted a gala tournament for the second straight season.
The stands of Wesley Barrow Stadium were packed for the Sunday finale -- which featured Southern University vs. Alcorn State University -- and the other game was played less than a mile away at the University of New Orleans.
Darrell Miller, Major League Baseball's vice president of youth and facility development, said he couldn't have been happier with the way this year's tourney progressed.
"In four short years, we were able to get it built and get it to this point," said Miller of the local Urban Youth Academy, which already has 1,500 kids involved in its regular programming. "With baseball in America, we really have a chance to change the landscape. We want to start recruiting even more in schools and doing the physical education classes at every school in the area, like we do in Compton, Calif. We want to get out there and let kids know that baseball is available to them."
That point was hammered home from a number of perspectives over the last few days, but perhaps none rang as true as seeing some former academy kids take the field. Carlos Kelly, just one year removed from his time at the New Orleans academy, played this weekend for Alcorn State.
There were also a few alumni of the Compton academy active in the Urban Invitational and MLB pulled out all the usual stops to emphasize the importance of education. Sharon Robinson, MLB's educational consultant, was on hand Saturday to help guide the local kids in the Breaking Barriers essay contest.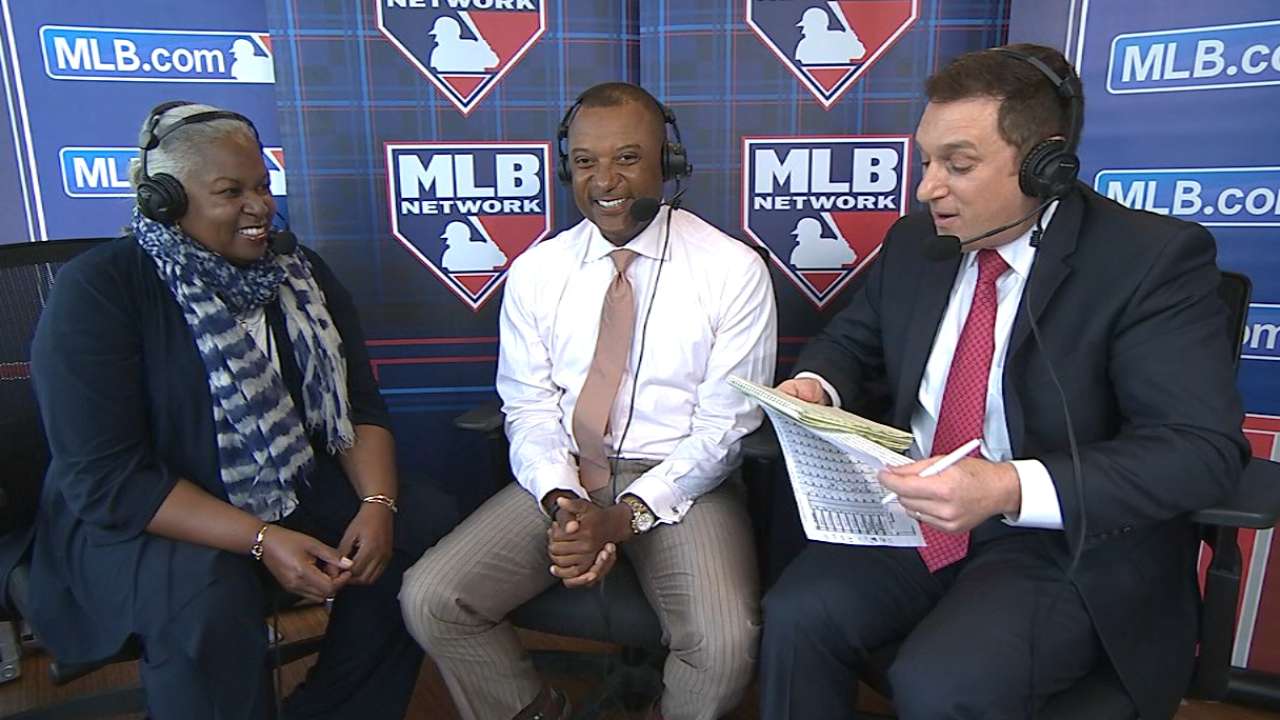 Hall of Famer Frank Robinson -- the only player to win the Most Valuable Player award in both leagues and the first African-American manager in the Majors -- also addressed the children Saturday and a bunch of the academy kids took part in a free instructional clinic that helped round out their game.
But. there was nothing quite like Sunday to bring the message home. The stands at Wesley Barrow Stadium had high school teams present earlier in the tournament and Sunday's finale brought a packed house full of children and local adults who enthusiastically rooted on both teams in turn.
"From a youth perspective, there's a lot of young kids here in New Orleans," Miller said. "And the whole idea is to let these kids see the next step -- where they could go next and what the possibilities are. Having the clinic and having Sharon Robinson here was really huge, and an icon like Frank Robinson always adds cachet to the event. It really helps us to take it to the next level."
Miller, time and time again, has reiterated that the purpose of the Urban Youth Academy is to push more and more urban children into baseball and into college. And the New Orleans academy, though still in its infancy, has put together a program that may well be a template for the other facilities.
Sure, the New Orleans academy has more than its fair share of kids who want to be professional ballplayers and it has plenty of academic support. But it also has a junior broadcasting club that has allowed its students to get invaluable experience in journalism.
Several of the students are pursuing an alternate career to allow them to stay close to baseball and they got to do it on a grand stage this weekend. The young broadcasters worked the public address system at Wesley Barrow Stadium and conducted interviews as part of the three-day tourney. One of them even got to help call an inning live on the MLB Network telecast Saturday evening.
"I thought it was really great that our junior broadcast kids got to participate in that environment," said Miller of this year's Urban Invitational. "For me, that was one of the biggest takeaways from the tournament. The one thing we've been talking about a lot is the vocational aspect of the academy, so it was priceless to be able to see one of our kids demonstrate it on live television. I was overwhelmed when I went on. I mean, that's not easy to do on national TV, so I was really proud of him."
It all went so well that it may take place again. New Orleans, which has hosted the Urban Invitational for two straight seasons, may well get an opportunity for a third. Miller said he'd like to have the tourney back in New Orleans next season before shifting to one of the league's other academies.
And since the Urban Invitational -- now in its eighth season -- has been so successful, Miller is starting to brainstorm ways to capitalize on it. MLB would love to host a softball tournament for the young women involved at the academy, and Miller said he'd like to expand in other directions.
"At some point, I'd like to do another tournament. Maybe later in the season at one of the other academies," said Miller. "It's all about exposure and it's all about getting the kids to be seen. But also, the tournaments allow us to tell the story of the academies and it's a great platform for us."
And that's the motivating factor, the story of the academies and the story of historically black colleges and universities that keeps propelling the Urban Invitational forward. Miller said he was pleased to have two local dignitaries -- Ron Washington and Ron Maestri -- involved in the event.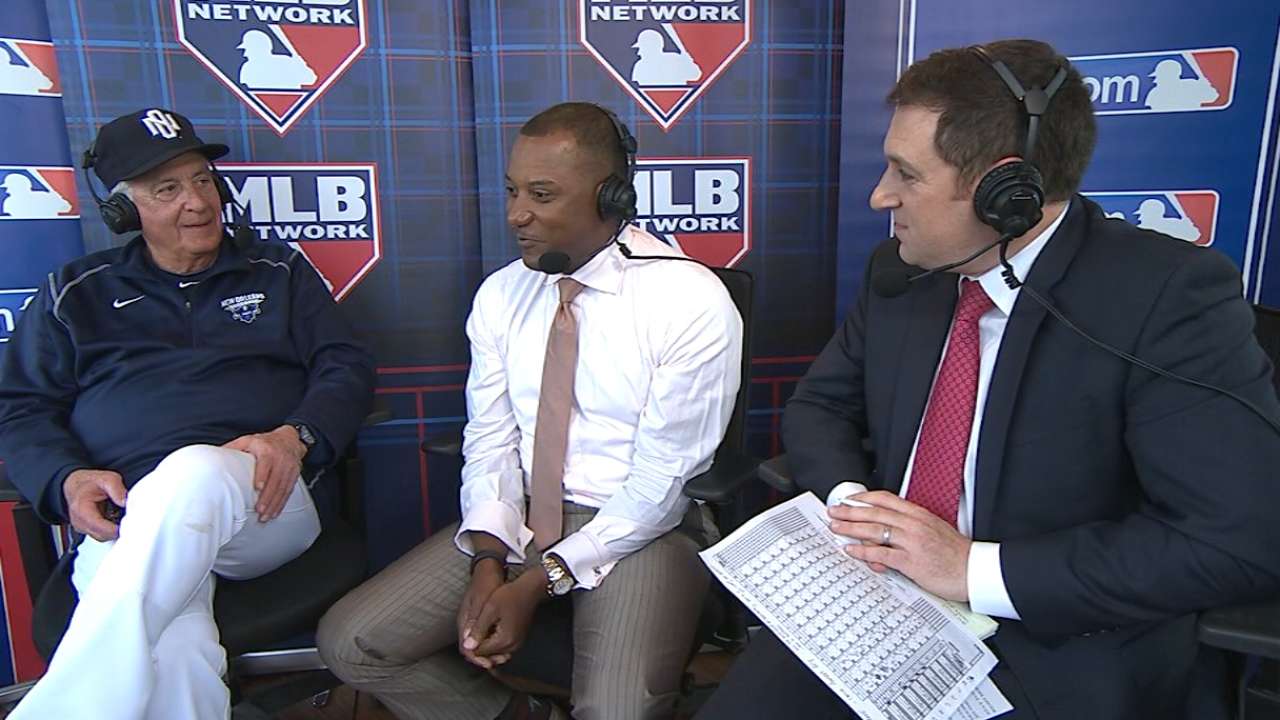 Maestri, the longtime coach of the University of New Orleans, has been emblematic of the local game for decades. And Washington, the former manager of the Texas Rangers, is one of the city's most beloved baseball figures. Maestri's team played and served as co-host of the tournament, and Washington has gone far out of his way to make himself available to the kids at the academy.
"Honestly, if it wasn't for Ron Maestri and if it wasn't for Ron Washington, I'd bet my house that we wouldn't have an academy here," said Miller. "Those two men went to city hall and fought to make sure that we had the support to build the academy. It was really important for us to honor both of those men and really important to have games at Ron Maestri Field. For me, that's a major payback.
"Unfortunately for Ron Washington, he's not currently employed by a big league team, but it was fortuitous for us to have him involved. He's been coming out here and helping ever since he's been home. For him to be involved -- to do the clinics, to do the camps -- has really been a blessing."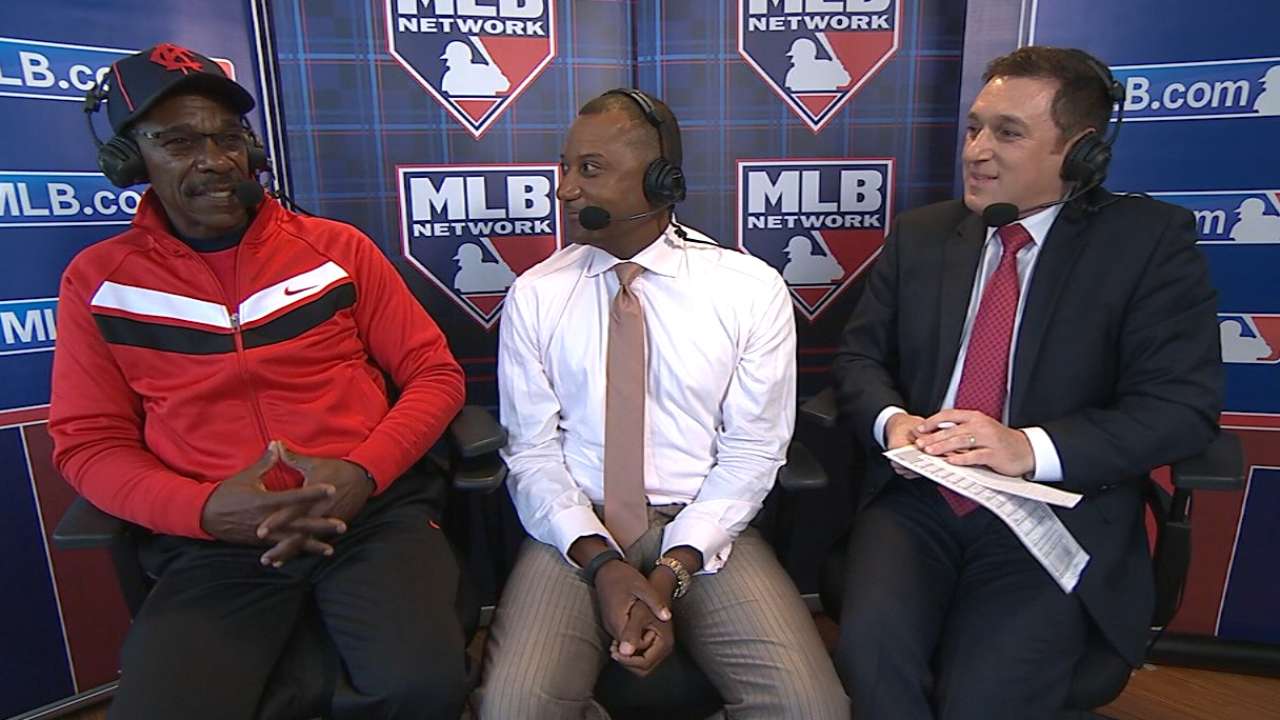 The Urban Invitational -- and the academy mission that supports it -- has always been about urban renewal, a chance to bring opportunity to the inner-city and the people who call those areas home. Miller wants to remind people in urban areas that baseball is a great game and a chance to bond with family, and he hopes that more and more kids flock to the academies to follow their own dreams.
"Baseball is America's game and we need to make sure it stays America's game," said Miller. "I remember my coach, when I played at Cal Poly. He was all about teaching you about life and using the sport of baseball to do that.
"That's our mission. Our Commissioner emeritus and my coach at Cal Poly were fond of saying it, but it's true: Baseball is the only game that mirrors everyday life. It's all about handling fear and handling frustration, handling failure and handling success. It's the best individual and team sport that's ever been created, and we need to continually communicate that."
Spencer Fordin is a reporter for MLB.com This story was not subject to the approval of Major League Baseball or its clubs.