Versatility key to getting Rosario's bat in Rockies' lineup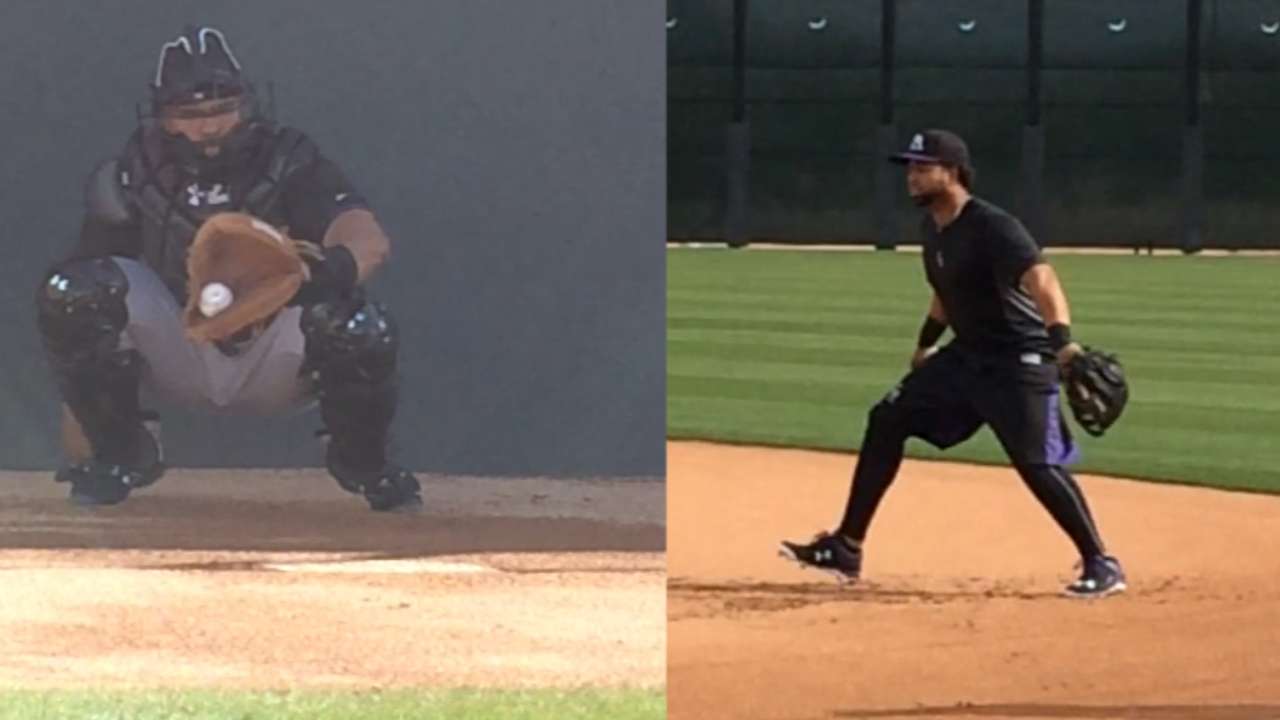 SCOTTSDALE, Ariz. -- The beginning of Spring Training is already a workload for catchers, who have to be there for large numbers of pitchers. Duty will double for Rockies catcher Wilin Rosario when the rest of the roster begins working out Friday, since he will resume his crash course in playing first base.
But it's good to remember why: it's all to give him opportunities to hit.
The Rockies brought in veteran Nick Hundley as the starter to enhance the defense behind the plate -- an aspect Rosario is trying improve. But Rosario hit 49 home runs over the 2012 and 2013 seasons, while last season, recurring pain from a sprained left wrist bothered him most of the year. While the wrist was hurting, a cross-up between him and reliever Tommy Kahnle injured his thumb. His right hand also hurt after being struck on a foul tip.
Rosario saw his home runs drop to 13 in 2014, and his batting average fall from .292 in '13 to .267.
Interestingly, the only time Rosario felt good at the plate was when he made solid contact.
"There's more pain when you miss than when you hit -- and when I fouled, I was done for the day," said Rosario, who turns 26 Monday. "But when I hit, I felt good. You're not thinking of pain. You're thinking, 'I hit.'"
He finished strong numbers-wise. He batted .300 with four homers and 19 RBIs in his final 42 games, which were interrupted by a left wrist flare-up.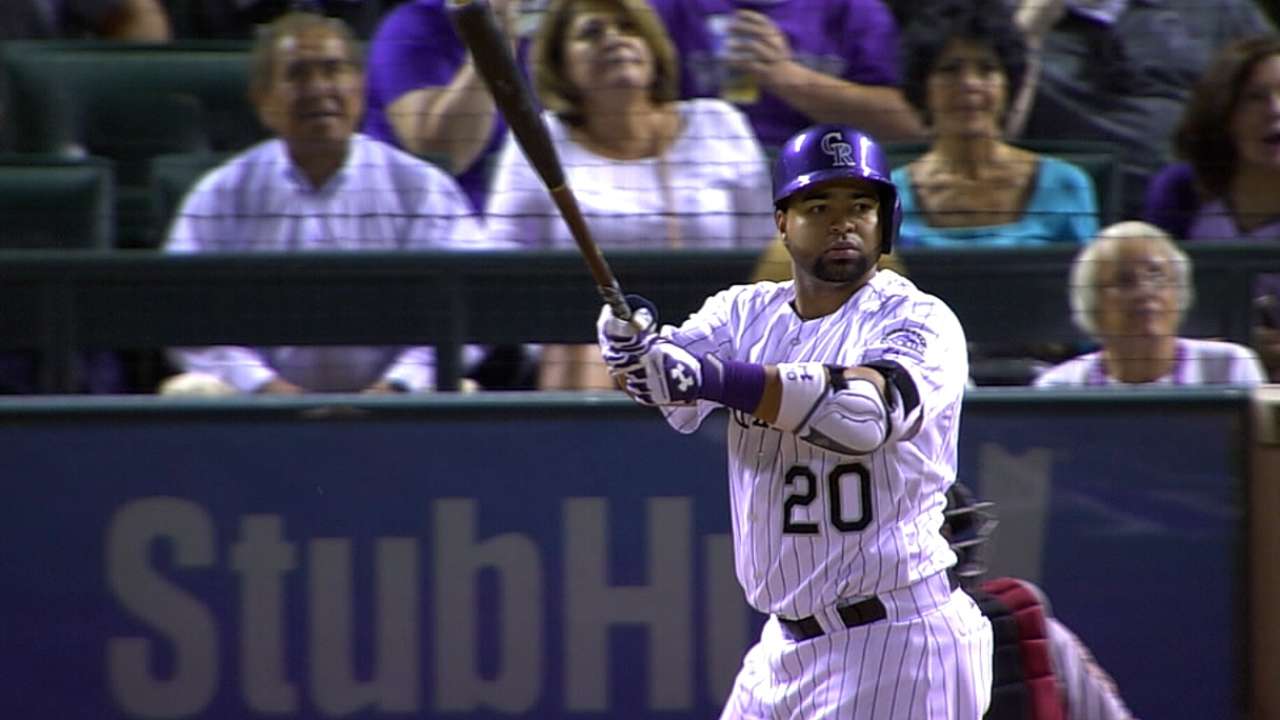 With Rosario a career .328 hitter and .647 slugger against left-handed pitching, the Rockies see him starting at catcher or giving a breather to left-handed-hitting Justin Morneau at first. The Rockies have even floated the possibility of carrying Hundley, Rosario and catcher Michael McKenry, but that's partly contingent on Rosario's versatility. Manager Walt Weiss said the notion floated this winter of putting Rosario in the outfield might be a stretch, given all his other duties.
But the bat is worth the effort.
"There are tools that impact the game at the highest level, so we're trying to make him more versatile," Weiss said.
It's a show of love for Rosario, who hasn't gotten much of that in the game in a while. His pitch-framing and receiving are roundly criticized by sabermetricians and fans. The winter saw the Rockies entertain trade offers but not bite.
And this week, Rosario sat and listened as the team's front office argued against him and won an arbitration case, which put his salary at $2.8 million instead of the $3.3 million he sought.
"It's not easy to hear that," said Rosario, who still sees himself a catcher. "But that thing is over. After I passed those doors, it was OK."
Weiss said, "If this guy was going to wilt, he'd have done it a couple years ago. This is a mentally tough kid with a positive outlook on life, and it's infectious."
Thomas Harding is a reporter for MLB.com. Read his blog, Hardball in the Rockies, follow him on Twitter @harding_at_mlb, and like his Facebook page, Thomas Harding and Friends at www.Rockies.com. This story was not subject to the approval of Major League Baseball or its clubs.