Crain, Albers could bolster White Sox bullpen
GLENDALE, Ariz. -- The White Sox non-roster additions of Matt Albers and Jesse Crain didn't earn the national attention that the David Robertson free-agent signing or the Jeff Samardzija trade garnered, as examples. But the right-handed Albers and Crain could end up making key contributions to the team before this 2015 season is complete.
Crain threw a 25-to-30 pitch bullpen session on Sunday at Camelback Ranch, featuring fastballs and changeups. This effort followed up his 15-pitch session last Tuesday and then 20 more off the mound Friday. According to Crain, he didn't throw off the mound with only one day in between efforts last year in Houston, as he did on Friday and Sunday.
"Today was a step forward from Friday," Crain said. "If I can keep making progress like that, I'll be happy.
"Those other pitches will come when my arm strength is there and ready to go. I'm more worried about getting off the mound, feeling comfortable and being able to get to the point where I can let the ball go."
There's no rush to return for Crain, who had biceps tenodesis surgery last October and hasn't pitched in a big league game since June 29, 2013, while with the White Sox. Crain knows there's more room for him to improve, and the White Sox are willing to wait.
"You're going to pace him to what he's comfortable doing, as far as stretching it out and getting stronger," said White Sox manager Robin Ventura of Crain. "We're not going to sit there and try to rush him just because he has to be ready Opening Day."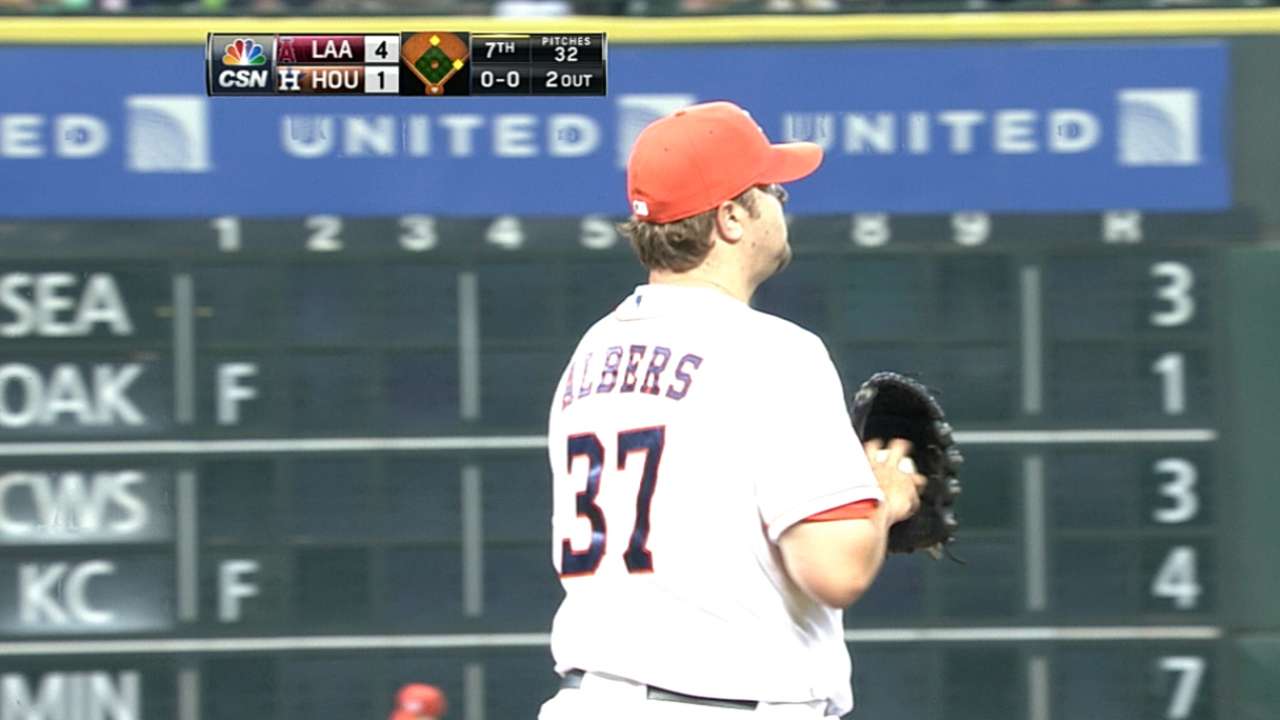 Albers almost signed with the White Sox last season but then missed the season with Houston due to a partially torn subscapularis muscle that he rehabbed all year. He had a clean MRI during a late-January visit to Dr. Keith Meister, and the non-roster invite feels on pace with the other White Sox hurlers.
"I had a pretty normal offseason," Albers said. "I started throwing a little bit earlier and a little bit lighter. I feel like I'm right where I need to be."
Scott Merkin is a reporter for MLB.com. Read his blog, Merk's Works, and follow him on Twitter @scottmerkin. This story was not subject to the approval of Major League Baseball or its clubs.