Willis mounts another comeback, this time with Brewers
Former phenom healthy, happy to be back on mound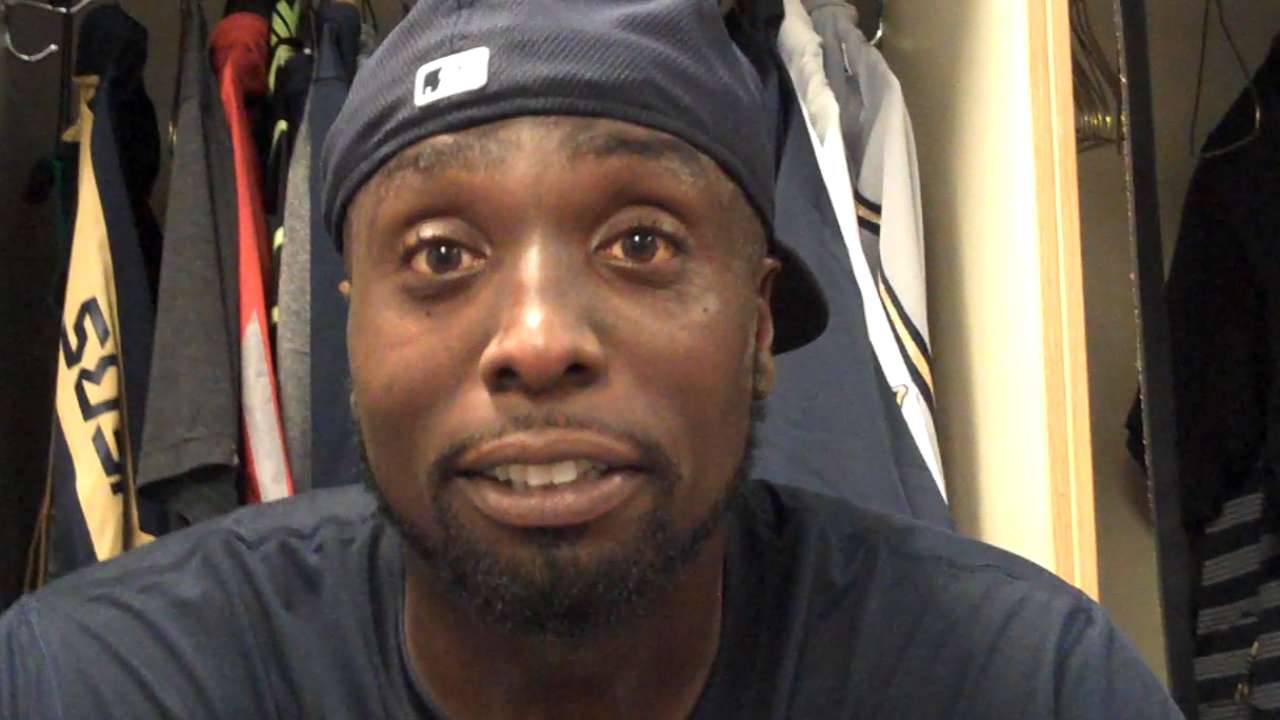 PHOENIX -- Dontrelle Willis starts talking, and the volume in the Brewers Spring Training clubhouse begins to rise. Everyone forgets that it's 8:30 a.m., that it's been a dozen years since a 21-year-old Willis strutted to the World Series with the Marlins and that his famous smile hasn't graced a Major League field for more than three years.
Willis starts talking about his latest comeback bid with the Brewers, how he's healthy and having fun and not feeling any pressure, and everyone around him smiles, too.
"I'm going to let it all hang out and be me," Willis said. "And the day I don't feel like [a Major League-caliber player], I'll go. There's too many other people who deserve a chance, and I've had my chance. But right now, I feel healthy and that I can compete with the best in the world.
"If I don't, then trust me, I'll be back on the 101 [freeway]. I'm not going to sugarcoat anything, and I don't want anybody to sugarcoat anything for me. I think I'm ready to play."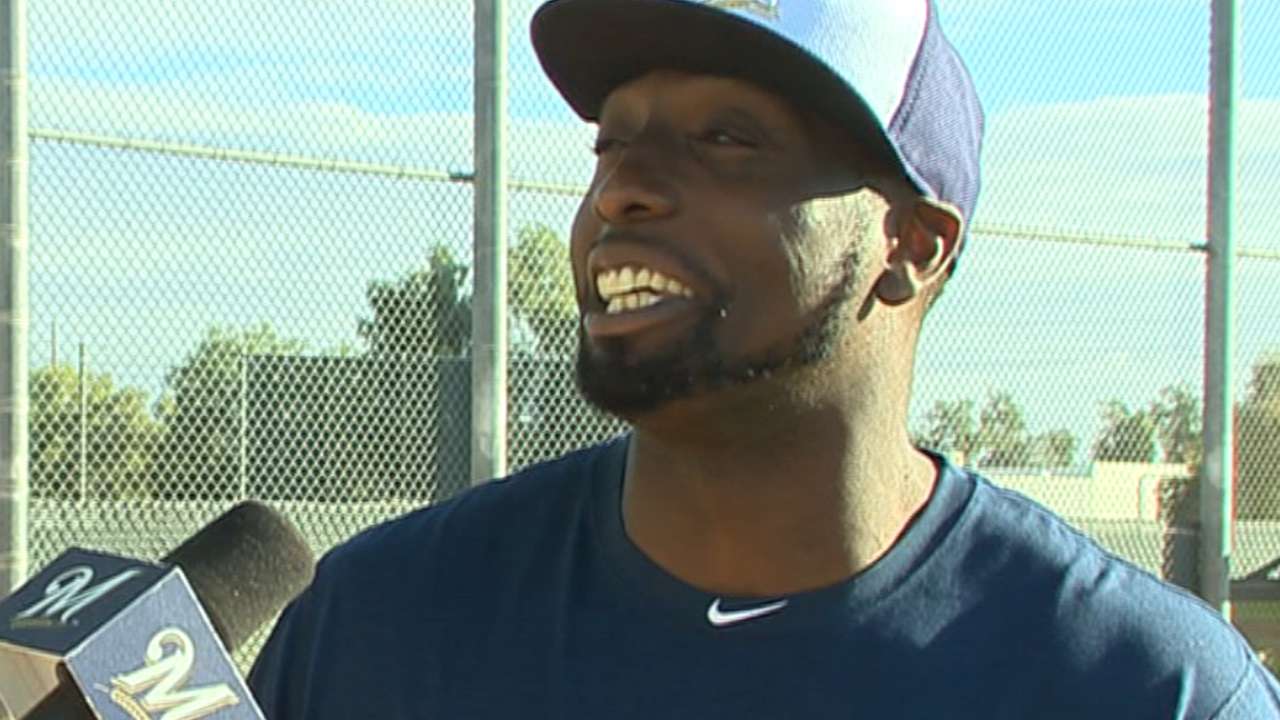 He unleashes one of those smiles. "Now, ask me again tomorrow," he says, and cracks up.
***
Willis is 33 years old and by the nature of his non-roster status, a long shot to break camp with the Brewers. After racking up double-digit win totals with the Marlins in each of the first five seasons, Willis is 4-15 with a 6.15 ERA in only 43 Major League appearances over six years. In 2012, he retired. In 2013, he changed his mind and signed a Minor League deal with the Cubs, only to suffer a shoulder injury. In 2014, an elbow injury ended a Minor League stint with the Giants.
Willis opted to give it another shot in 2015, so his agent organized a throwing session in Phoenix in January. Willis says 25 teams sent representatives, including the Brewers, who were in the market for left-handed pitchers and had an opening for a long reliever. Milwaukee's pitching coach is Rick Kranitz, who had the same job with the Marlins for Willis' final two seasons there.
He signed a Minor League contract with an invitation to big league camp on Jan. 21 and immediately began reporting to Maryvale Baseball Park.
"They looked me right in the eye and said I was going to get a fair shot," Willis said, "and that's all any man in here wants."
The Brewers have kept their word before. Just last year, another former All-Star left-hander reported to Brewers camp as a non-roster longshot and pitched his way onto the team. Zach Duke parlayed his big season into a three-year, $15 million deal with the White Sox.
Where would Willis fit?
"He can be a situational guy, but he can be a long guy, also," manager Ron Roenicke said. "We'll see what he looks like first, and then see how that fit is. Long guy is something we need. A spot starter. We don't have Marco [Estrada] around, so we may occasionally need a guy to spot start.
Willis last pitched in the Majors for the Reds in 2011, going 1-6 with a 5.00 ERA in 13 starts. But he says he's healthier now than he was then, and he laughed when asked how he's kept his spirits up amid injury troubles in recent years.
"I live a great life. I just am a [lousy] baseball player," Willis said. "You know what I mean? Excuse my language, but I'm being very honest. I live a very great life, I have beautiful children and God has a way of humbling people into seeing what's really important.
"At the same time, I'm very thankful for this opportunity. I busted my tail off to get to this position, and it would be shame on me not to enjoy every minute of it."
If it doesn't work out, Willis will ride the 101 freeway back to his North Scottsdale home and figure out what's next. He and new neighbor Randy Johnson live in a community with a private golf course, so there is plenty to do.
"I have to tell people, I'm a member at the DC Ranch Country Club, and that was harder to get into than this team. Trust me!" Willis said, laughing again. "But all jokes aside, I was ecstatic when I got a chance to throw for teams. After I threw I was like, 'There's no more I can do. If no one calls, then I'll tip my cap and go hit a fungo.'
"I'm not scared of the next life. I'm not scared if this doesn't work out."
Adam McCalvy is a reporter for MLB.com. Read his blog, Brew Beat, and follow him on Twitter at @AdamMcCalvy. This story was not subject to the approval of Major League Baseball or its clubs.