Bouncing around could help Spangenberg stick
Infielder battling for bench job with Padres picked up skills in outfield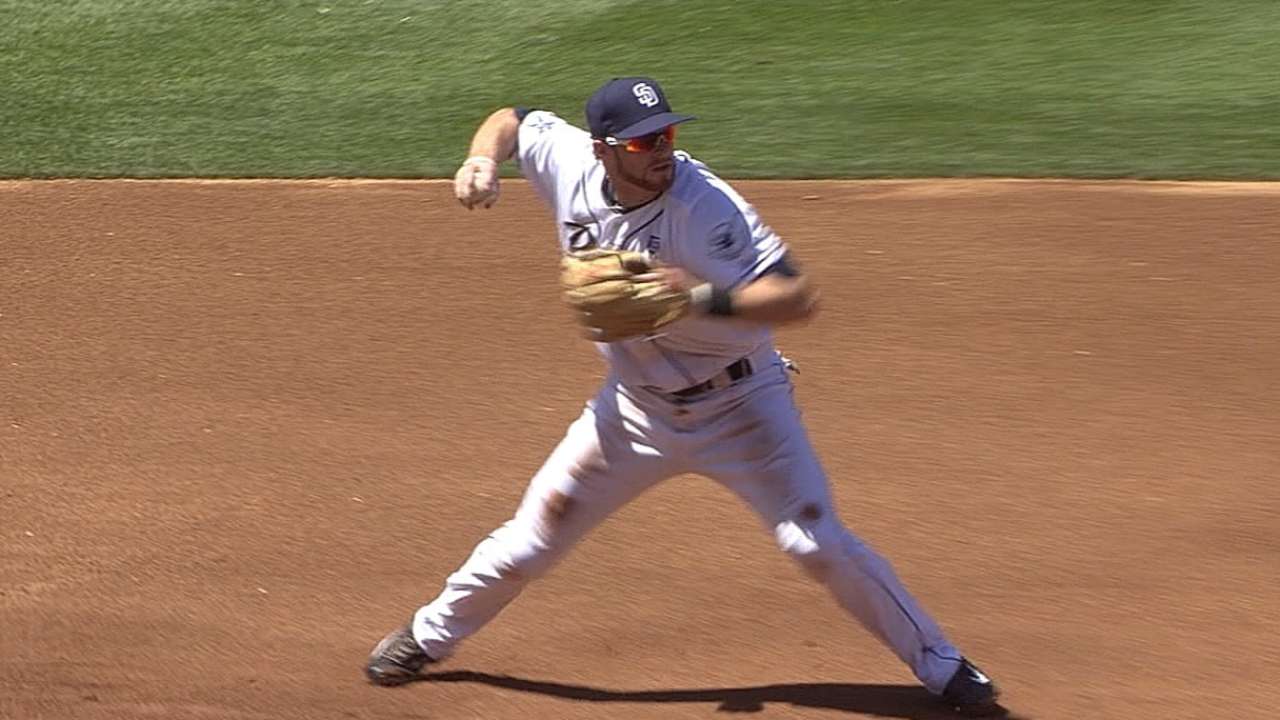 PEORIA, Ariz. -- As the Padres go about looking at players who will comprise their bench for this season, they will look for players who can serve a variety of roles.
Bat off the bench late in games, a player with speed, a left-handed bat and someone who offers some degree of versatility.
As it turns out, the Padres might have all those elements in one player -- Cory Spangenberg, who was a hit during a small sample size in September and is hoping to parlay that success into a job this spring.
"We really liked what we saw out of Cory," said Padres manager Bud Black.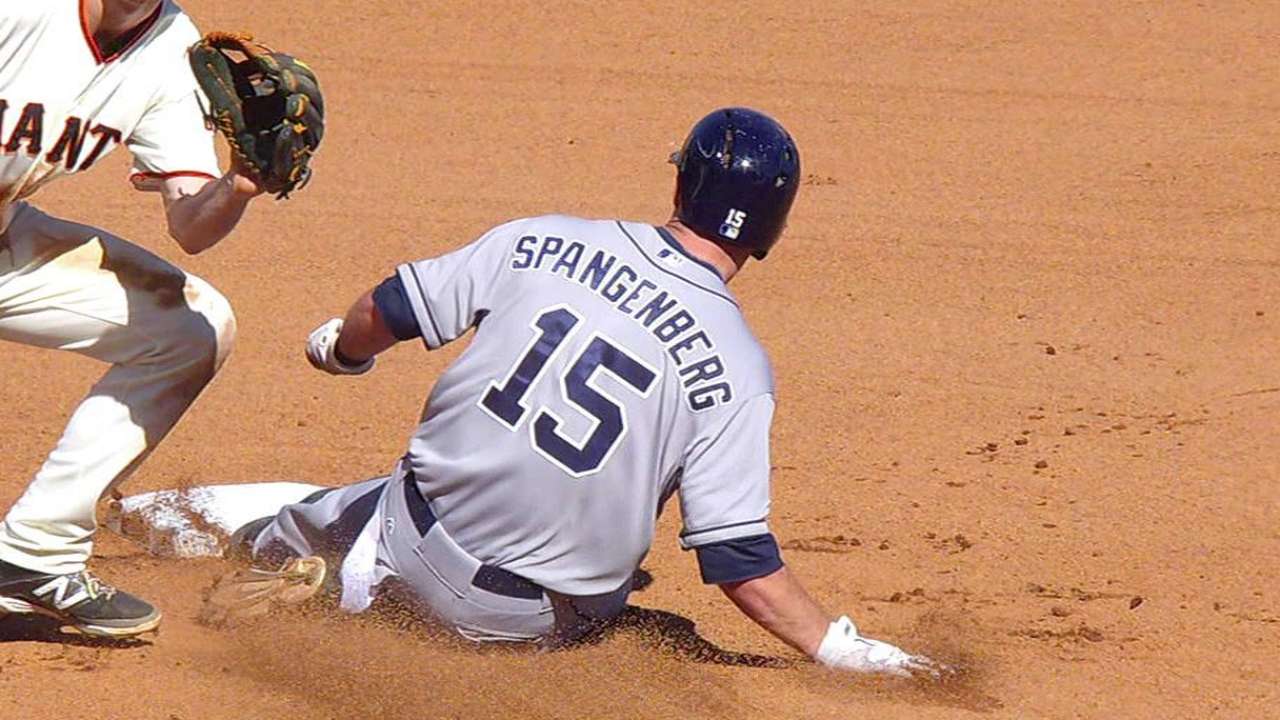 Spangenberg, who turns 24 next month, hit .290 in 65 plate appearances with two home runs and four steals in the final month of the regular season, while playing second base, third base and left field, a position he only picked up last season.
"It was something I've never done and it took awhile to get used to ... and it's still something I'm not used to," Spangenberg said. "But I liked it. You run out there, chasing balls."
This spring, Spangenberg will try to win a job as a bench player and offers many of the qualities that Black wants in a National League bench player.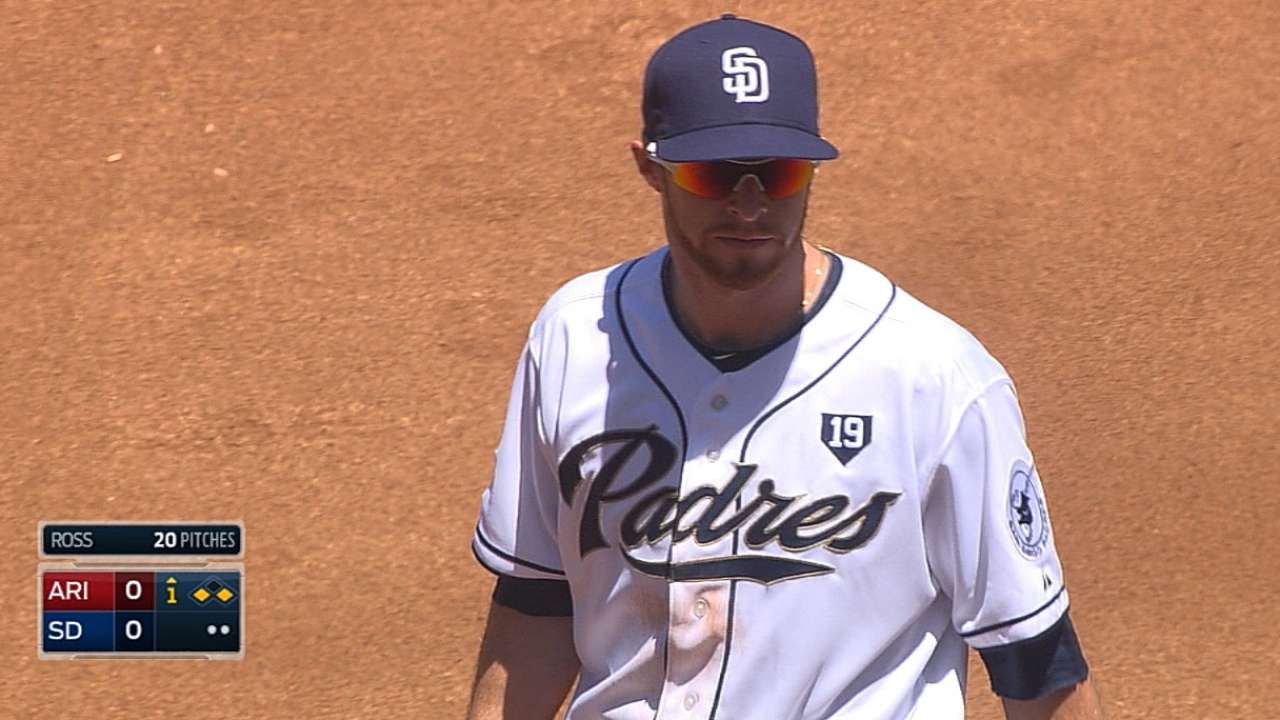 The plan this spring is to again have him bounce around in workouts -- position players report Tuesday with the first full-squad workout set for Wednesday.
"They said be ready to play any position, mainly second, third, maybe stick me in the outfield a little," Spangenberg said.
Black indicated Sunday that Spangenberg might see more time at second base and third base during Cactus League play because of the "plethora" of outfielders the team has.
That's perfectly fine with Spangenberg, an infielder by trade. The team's first-round Draft pick in 2011 (10th overall), he missed nearly three months last season while playing with Double-A San Antonio after suffering his second concussion in as many years.
Once he returned, the organization asked him to give the outfield a shot to increase his versatility. He did so and it stuck, and then he got a chance to play there in the big leagues as well.
The month of September was memorable for a lot of reasons, like his walk-off, pinch-hit home run in just his second game Sept. 2.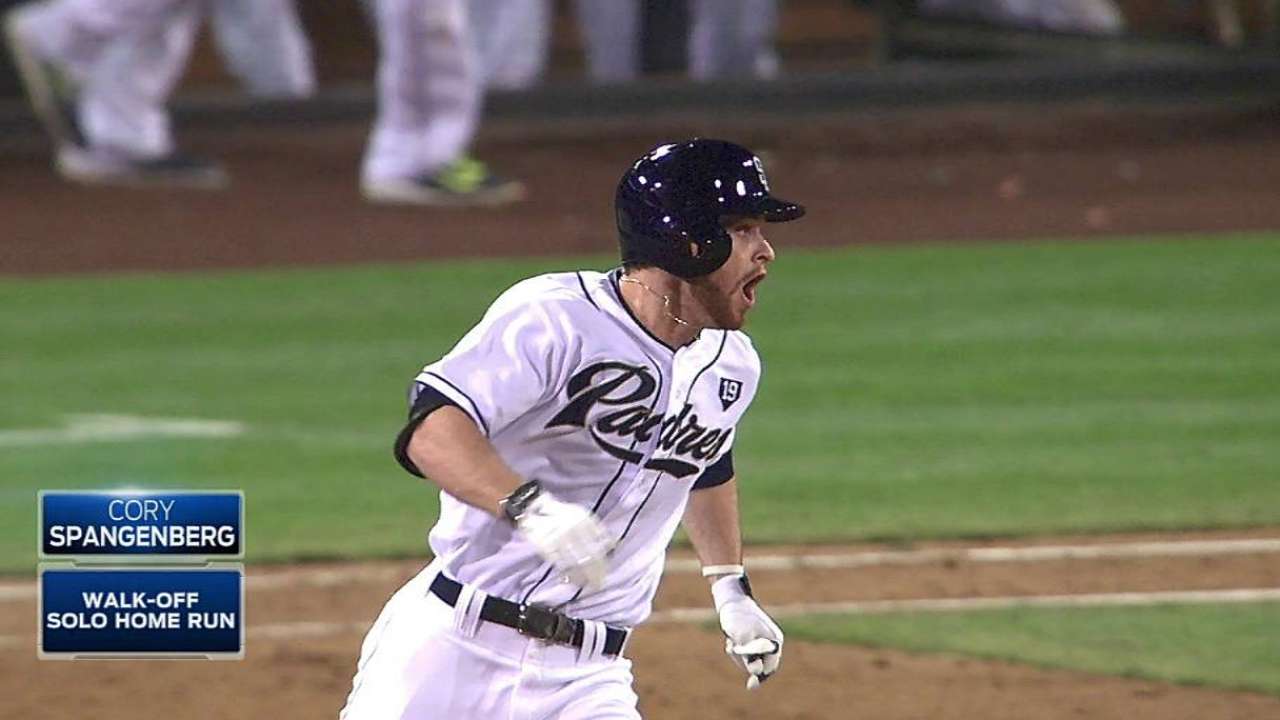 "He showed very well," Black said.
Now, Spangenberg would like to turn that one month into six good ones in 2015.
"It was a good September. Hopefully we can build on that," he said.
Corey Brock is a reporter for MLB.com. Keep track of @FollowThePadres on Twitter. This story was not subject to the approval of Major League Baseball or its clubs.