Girardi: Yankees could potentially use co-closers
Betances, Miller may handle pitching duties based on matchups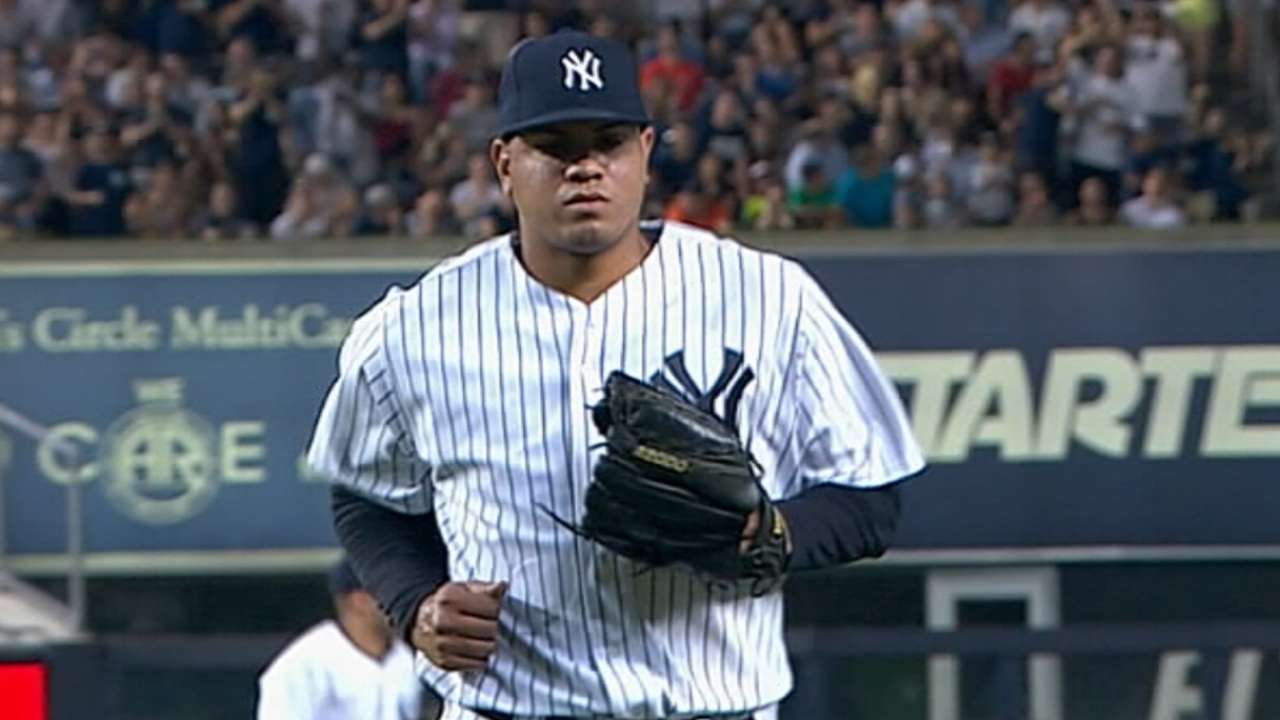 TAMPA, Fla. -- The Yankees would prefer to have a set closer by the end of Spring Training, but manager Joe Girardi said on Sunday that he could see a scenario where Dellin Betances and Andrew Miller wind up sharing the job.
"I'm sure we'll have a lot of meetings about that," Girardi said. "We'll decide what's best. We want to see how they're both throwing the baseball at the end of Spring Training. There will be just a lot of discussion of how we feel our team is built. Could they be interchangeable? Yeah."
Betances and Miller were both elite setup men last season, with Betances starring in the Bronx and Miller locking down leads for the Red Sox and Orioles. The Yanks believe they both have the stuff to close effectively, but that hasn't been proven yet, as each hurler owns just one career save.
Hypothetically, the Yankees could go into the year looking to matchups when deciding how best to deploy Betances and Miller. That task would be made easier by the fact that both pitchers have been successful in getting left-handed and right-handed batters out.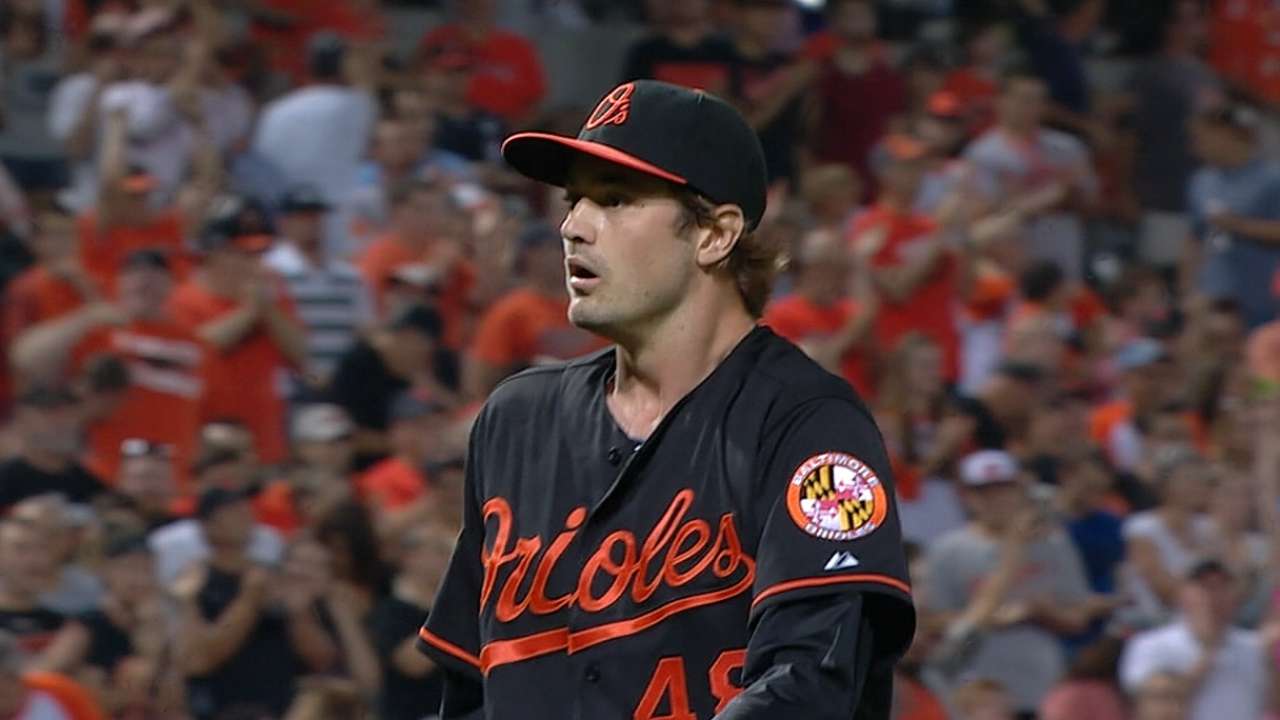 "It would not be my first choice, but it's something you could definitely think about," Girardi said. "If you had in the eighth [inning] right-left-right, and then in the ninth, left-right-left, I don't know. I've got to see where they both are at the end of Spring Training and how interchangeable they are, and then we'll make a decision, but I would like to have it ironed out before we leave."
Betances and Miller have both said that they are not concerned with the battle to determine who is assigned to handle which inning.
"For me, I'm just going to try to do the same thing, whether it's the seventh, eighth or ninth," Betances said. "I'm just going to try to take the same approach I did last year and not try to make too big a deal about who gets that job."
"I have no ego in it, and I'm ready to fill whatever role is necessary or fits best for the team," Miller said. "My goal is to win. If I'm handing the ball off to somebody, whoever that may be, I have no problem with that."
Girardi said that even if the Yankees break camp with a certain bullpen alignment, it could be altered during the season.
"You like to have the guys know their roles, if you can, but sometimes roles change -- and sometimes players force a change in role," Girardi said. "Betances forced a change in roles last year. Adam Warren forced a change as he continued to improve. I don't think you can just say, 'This is what it is, and this is what it's going to be.'"
Bryan Hoch is a reporter for MLB.com. Follow him on Twitter @bryanhoch and read his MLBlog, Bombers Beat. This story was not subject to the approval of Major League Baseball or its clubs.