Right versus left no issue for Hale in rotation
New manager will take five best prepared starters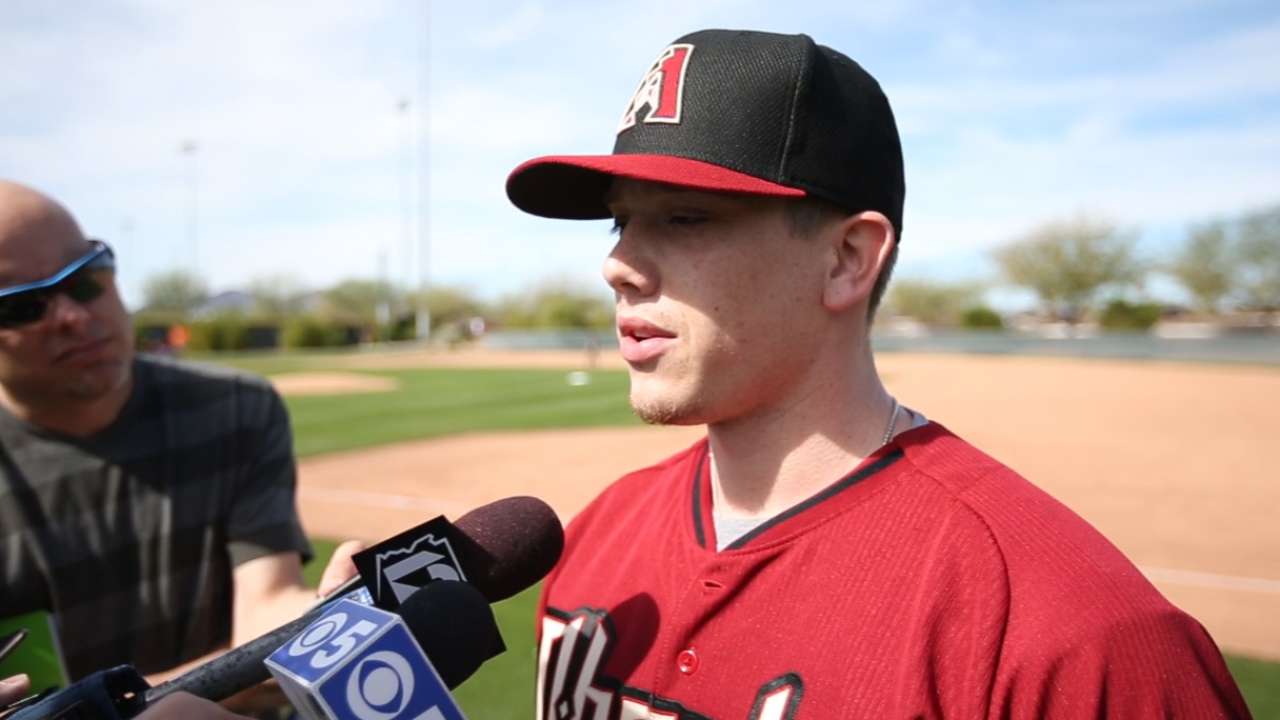 SCOTTSDALE, Ariz. -- There are three open spots in the D-backs rotation behind Josh Collmenter and Jeremy Hellickson and almost a dozen candidates to fill those slots.
With both Collmenter and Hellickson being right-handed, D-backs manager Chip Hale was asked Sunday if it was important for a left-hander to win at least one of the final three spots.
"We're not going to force it," Hale said. "We're going to take the five most prepared guys."
In other camp news:
• With rain in the forecast for Monday, Hale and his coaches checked the mounds in the covered batting cages to make sure they were in good shape.
Of most concern at this time of camp is making sure that the pitchers get their scheduled bullpen sessions. That way if it does rain, the other drills may be cancelled, but the pitchers will still be able to throw in the cages.
• Daniel Hudson, who has had two Tommy John surgeries, will be looked at as a starter at least initially in camp.
"He's going to be stretched out to a certain point and then we'll all make a decision," Hale said.
• Hitting coach Turner Ward will report to camp Tuesday after staying home to take care of a family matter.
• One thing missing from camp this year has been the air horn that used to signal the ending of one drill and the moving onto the next.
"If the coaches are all in tune with what you're doing you don't need one," said Hale, who has drawn praise from Hall of Fame manager and D-backs chief baseball officer Tony La Russa for how organized camp has been.
Steve Gilbert is a reporter for MLB.com. Read his blog, Inside the D-backs, and follow him on Twitter @SteveGilbertMLB. This story was not subject to the approval of Major League Baseball or its clubs.