Teheran likely to get Opening Day assignment
Righty expected to kick off Braves' season for second straight year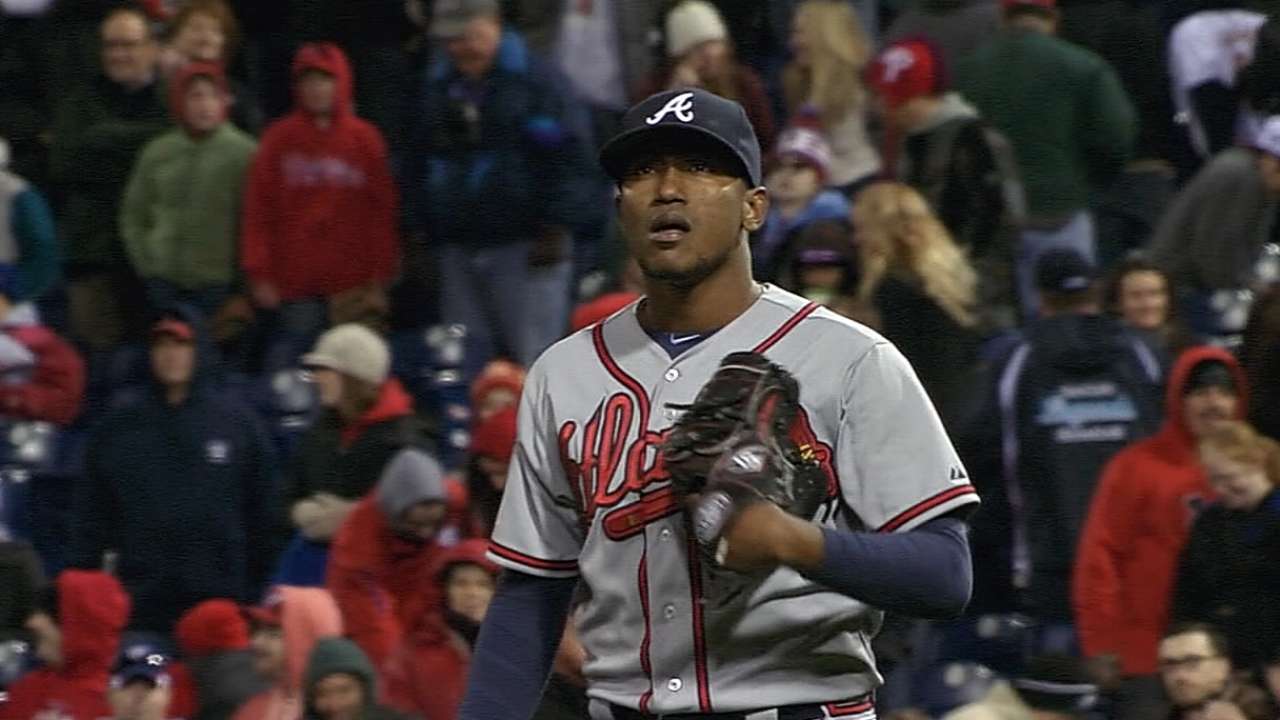 LAKE BUENA VISTA, Fla. -- One year after losing two starting pitchers to season-ending injuries less than 24 hours apart, Braves manager Fredi Gonzalez does not want to test the baseball gods by naming his Opening Day starter during the first week of Spring Training.
But after Sunday morning's workout, Gonzalez confirmed that barring any unforeseen events, Julio Teheran will get his second straight Opening Day assignment.
"With everything being perfect, with no injuries or setbacks or no blisters that could develop, yeah I think (Teheran) would be the most logical choice," Gonzalez said. "But I'm not ready to (announce) that on day two (of Spring Training)."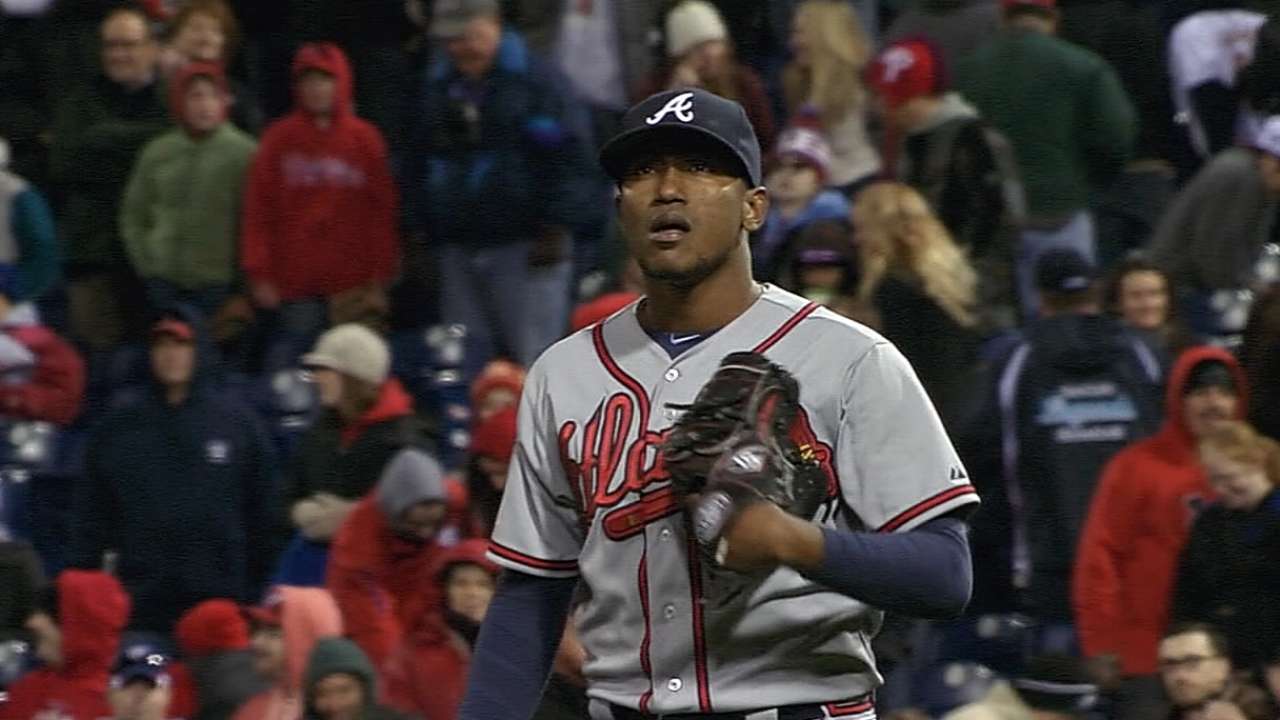 The Braves gave Teheran last year's Opening Day assignment after Kris Medlen and Brandon Beachy both underwent a second Tommy John surgery in March.
Teheran strengthened his status as one of the game's top young pitchers when he earned his first All-Star selection and posted a 2.89 ERA over 33 starts last year. The 24-year-old right-hander totaled 221 innings, notched a pair of shutouts and tallied four complete games.
If Teheran encounters a setback during Spring Training, the Braves might opt to give the Opening Day start to Alex Wood, who posted a 2.59 ERA in the 24 starts he made last year. After being moved to the bullpen for nearly six weeks to cut down on his workload during his first full Major League season, Wood found an impressive groove. He produced a 1.92 ERA and limited opponents to a .207 batting average during his final 11 starts.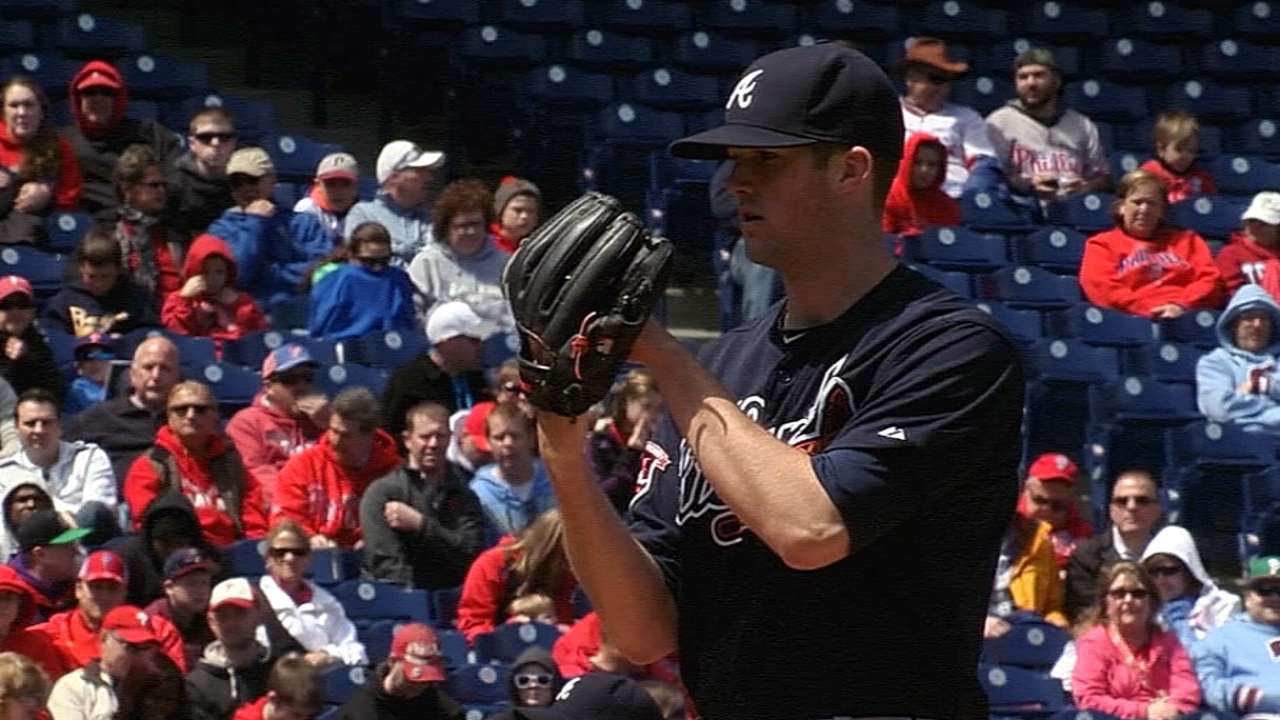 When Wood reported to Spring Training last week, he said the competitive side of him would attempt to push Teheran during camp by essentially creating a battle for the honor to get the Opening Day start.
"I think as a starting pitcher you can't come into Spring Training and not have your goal to be the Opening Day starter," Wood said. "Short term, that's what everybody looks at. It's Julio (Teheran's) job. But I'm going to give him a run for his money so that he's not slacking that much."
Gonzalez was pleased to hear that Wood had brought this mindset to Spring Training.
"It doesn't surprise me Woody would say something like that," Gonzalez said. "That's a good trait to have. So yeah, for one of our young guys to say that, I'm good with that. We have a lot of alpha males in there, a lot of highly competitive guys."
Mark Bowman is a reporter for MLB.com. This story was not subject to the approval of Major League Baseball or its clubs.