Taillon sees light at the end of Tommy John rehab tunnel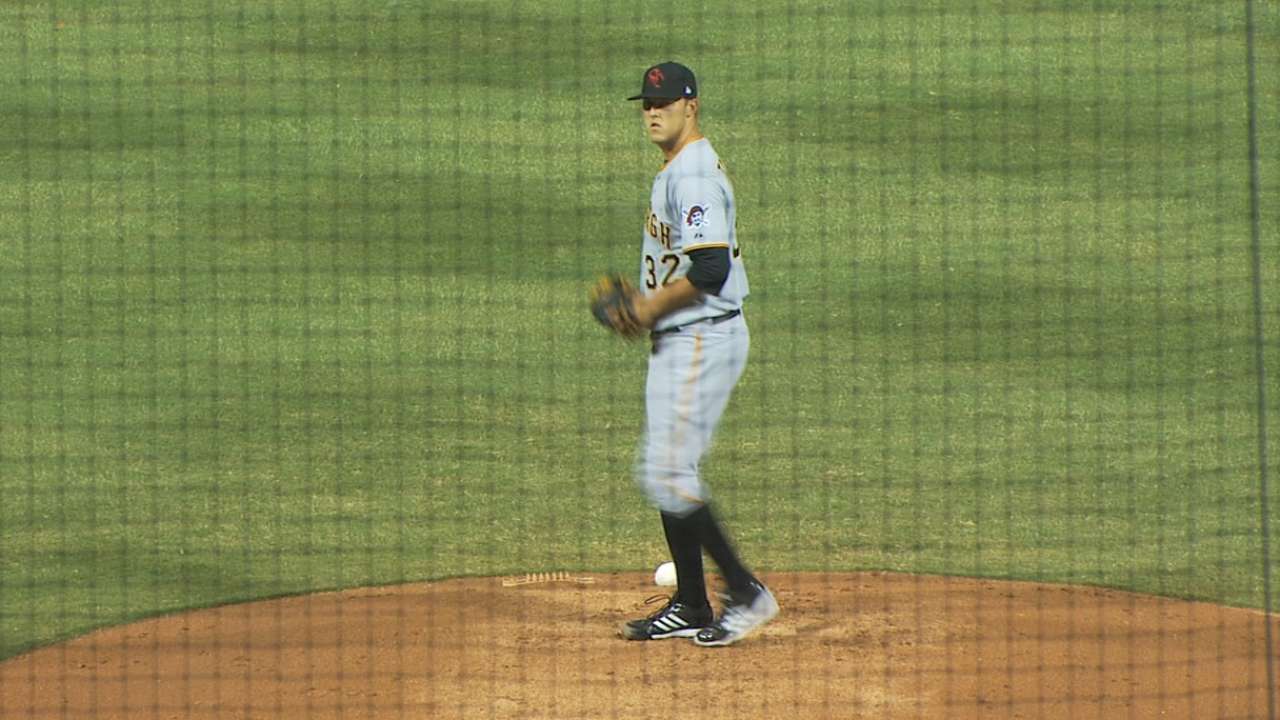 BRADENTON, Fla. -- When time came for the all-important PFP (pitchers fielding practice), Jameson Taillon jumped in with his Group C brethren. Otherwise, he was an outsider on Sunday. While Stolmy Pimentel, John Hodzkom, Brad Lincoln and others were throwing in the bullpen, Taillon was recovering from Tommy John surgery.
The right-hander has been doing that since April 10, the day after his elbow ligament replacement operation. And on Day 319 of the recovery, he beamed over the progress he has made and how he felt.
"I think I've kind of surprised myself with how good I've felt so far. I've hit all my checkmarks," Taillon said Sunday. "So they might pull me back a bit so I take it a little slower. They don't want me to overdo it and get ahead of myself. And I'm on board with that."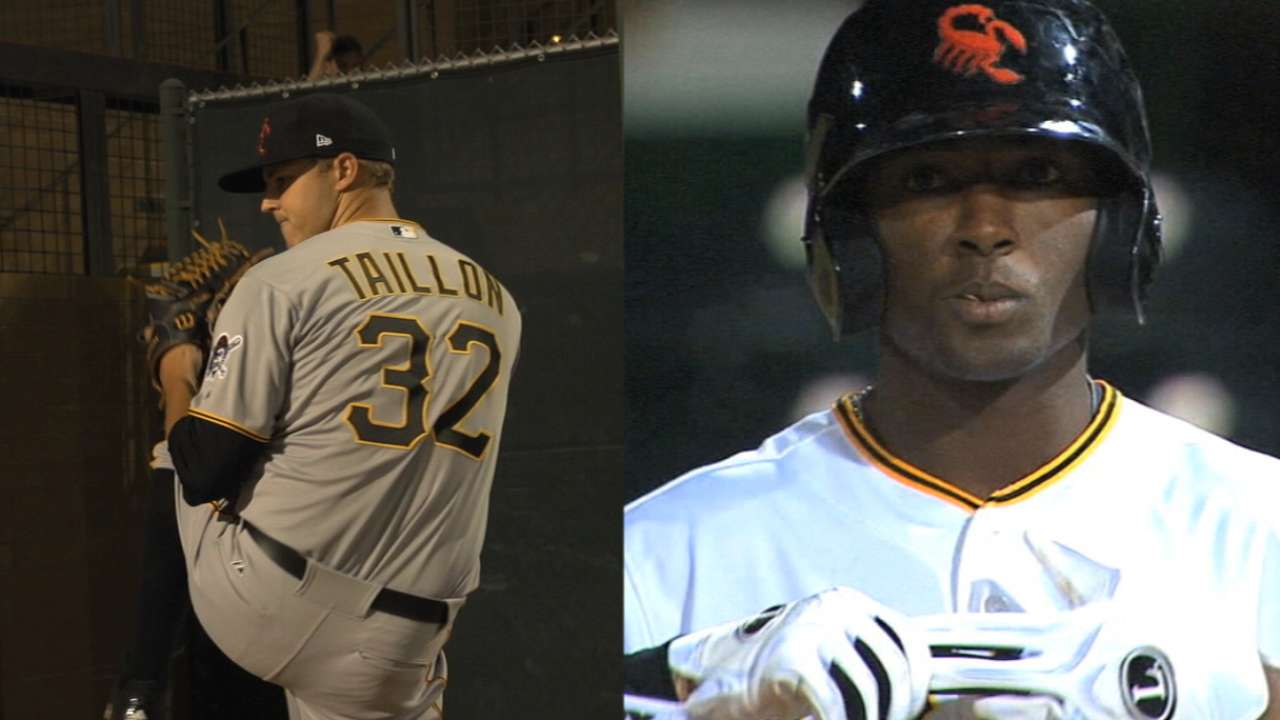 So instead of keeping up with the throwing schedules of the seven other hurlers in Group C, Taillon takes the bullpen hill only on Tuesdays and Fridays.
He had begun flat-ground tossing at the end of July. A month ago, he had his first bullpen session -- 15 pitches, all fastballs. Last week, the pitch count was in the 30s, with "all my pitches: fastball, curveball, change. I'll do that for a couple of weeks, and if that goes well, start getting some live batting practice in March."
And the carrot will get closer. The one Taillon has been chasing since April 10, the one that kept him motivated during the painful drudgery you never hear about. You hear about the successful recovery rate of Tommy John patients, not the work that goes into it.
"That's been the biggest surprise: Just how grueling it is," Taillon said. "You hear so many times, 'It's just a year off, and you'll be back better than ever.' But you don't just magically come back. A lot of work goes into that."
The carrot, of course, is a Major League mound. Barring the setback, Taillon would have scaled it last summer. Despite a lost year, he is still ranked No. 2 in the Pirates' admirably-deep prospects cache (behind another righty, Tyler Glasnow). It takes a special talent to pull that off.
"In rehab, you have to find a 'why?' for what you're doing every day, working so hard," he said. "When I'd be down here by myself in the middle of summer, pulling sleds around the field, I had no doubt I was doing it for one goal: to pitch in the big leagues.
"When? No clue. But that's the driving force."
To come up with another carrot, all Taillon has to do is look to the left of his locker. The carrot is sitting 15 feet away. Charlie Morton had Tommy John surgery on June 14, 2012. On June 13, 2013, he was back on the PNC Park mound, setting down the San Francisco Giants.
"He was really quick," Taillon said, eyes growing large. "It's encouraging that guys can come back that quickly. Charlie also works out here in the offseason, and he is extremely approachable, so whenever I had a question -- about whether he felt this or that, bullpen routine or number of throws to make in rehab -- he was a great guy to go to."
Tom Singer is a reporter for MLB.com and writes an MLBlog Change for a Nickel. Follow him on Twitter @Tom_Singer. This story was not subject to the approval of Major League Baseball or its clubs.