Daulton cancer-free after two-year battle
Former Phillies All-Star catcher was diagnosed with glioblastoma in 2013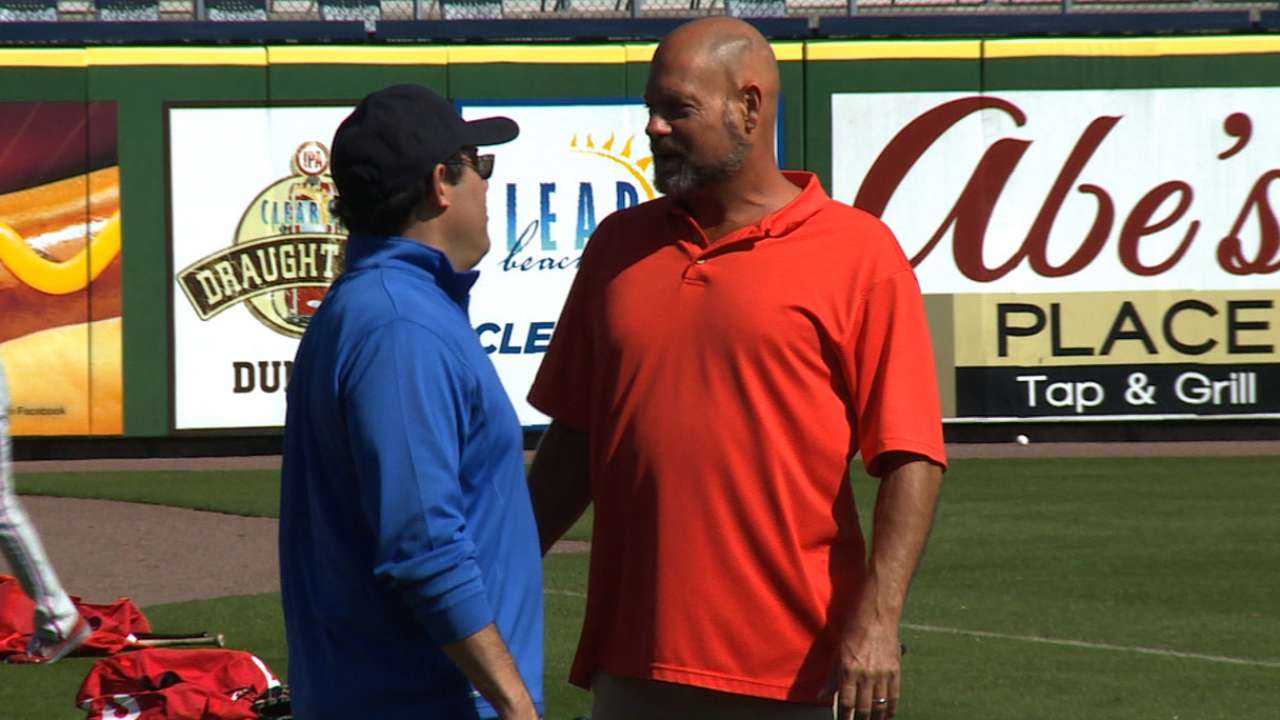 CLEARWATER, Fla. -- Darren Daulton looked and sounded like himself Sunday morning at Bright House Field.
He looked tan. He smiled easily. He spoke optimistically about the future.
Daulton, who led the 1993 Phillies to the National League pennant, announced recently he is cancer free after battling glioblastoma, an aggressive form of brain cancer, since 2013.
"I feel good," he said. "I don't know how lucky we are, but it's pretty cool."
Daulton has an open invitation to be an instructor at Spring Training as his health permits. It did not sound like he was ready for that, but he was happy Sunday to be at the ballpark on a warm sunny day, watching the Phillies prepare for a new season.
"Is there any way I can get a three-year contract right now, with big money?" he joked.
Daulton said he got the good news Friday, when he visited his doctor. His doctor smiled when he came through the door.
That is when he knew he was cancer-free.
"I still have problems talking," said Daulton, who had been working on TV and radio in Philadelphia prior to the diagnosis. "So I can't go on the air like I used to. If I get tired, then I have problems. But I feel good. Just every now and then, I have problems, 'What were we just talking about?'
"I've been hanging out with a lot of people from Philadelphia that have similar problems. It just happens, and it happens to different people. I just try to say the right things. There have been a couple that have passed away. It would be nice if everybody didn't have to deal with this cancer situation."
Daulton dealt with it and he beat it. He is one of the fortunate ones.
Todd Zolecki is a reporter for MLB.com. This story was not subject to the approval of Major League Baseball or its clubs.