MLB.com Columnist
Mike Bauman
Despite Detroit's departures, rotation remains formidable
Cy Young Award winners Price, Verlander lead revamped starting staff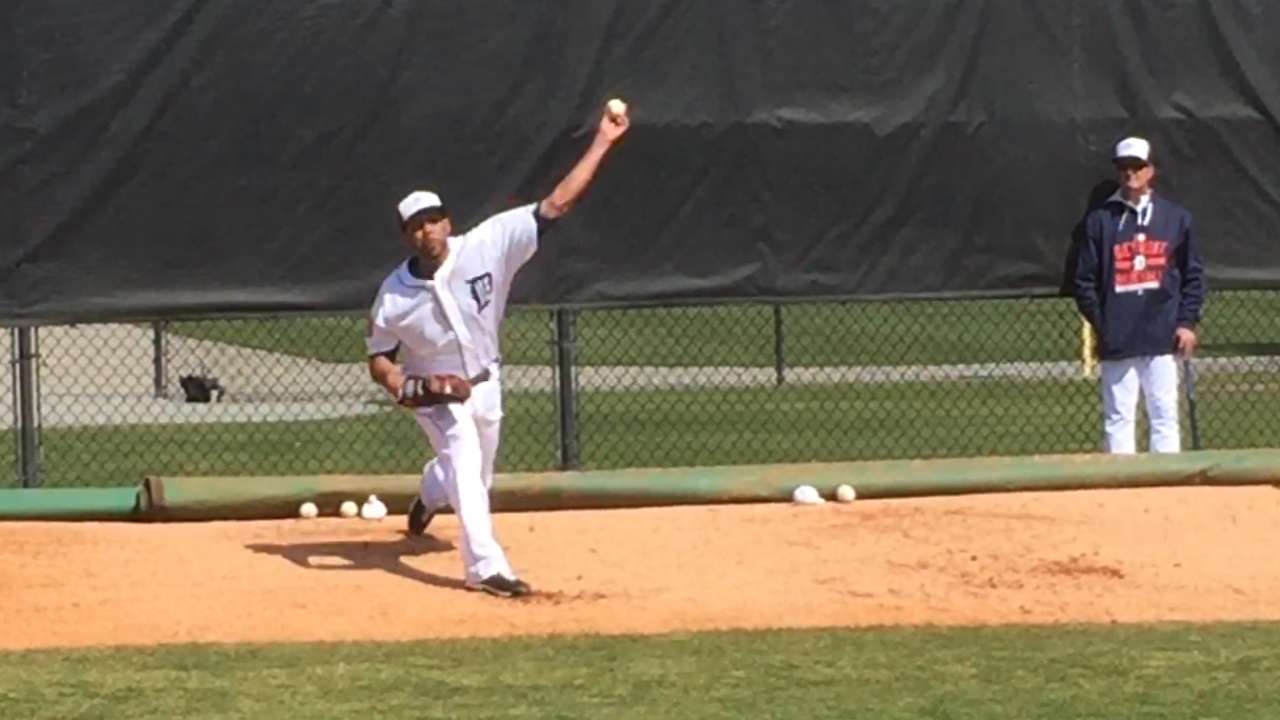 LAKELAND, Fla. -- One of baseball's best rotations could be made up of pitchers who have left the Tigers in recent years. But that does not mean that the 2015 Detroit rotation is in tatters or even in trouble.
David Price, Justin Verlander, Anibal Sanchez, Alfredo Simon, Shane Greene. That rotation should pose plenty of problems for the opposition.
Still, it is impossible to view the Detroit club, gathered at Joker Marchant Stadium for Spring Training, without thinking of the no-longer-present members of recent rotations; sort of the ghosts of pitchers past.
Max Scherzer, Rick Porcello, Doug Fister, Drew Smyly all pitched for the Tigers in the recent past. Now, Scherzer and Fister are with the Nationals, Porcello is with the Red Sox and Smyly is with the Rays.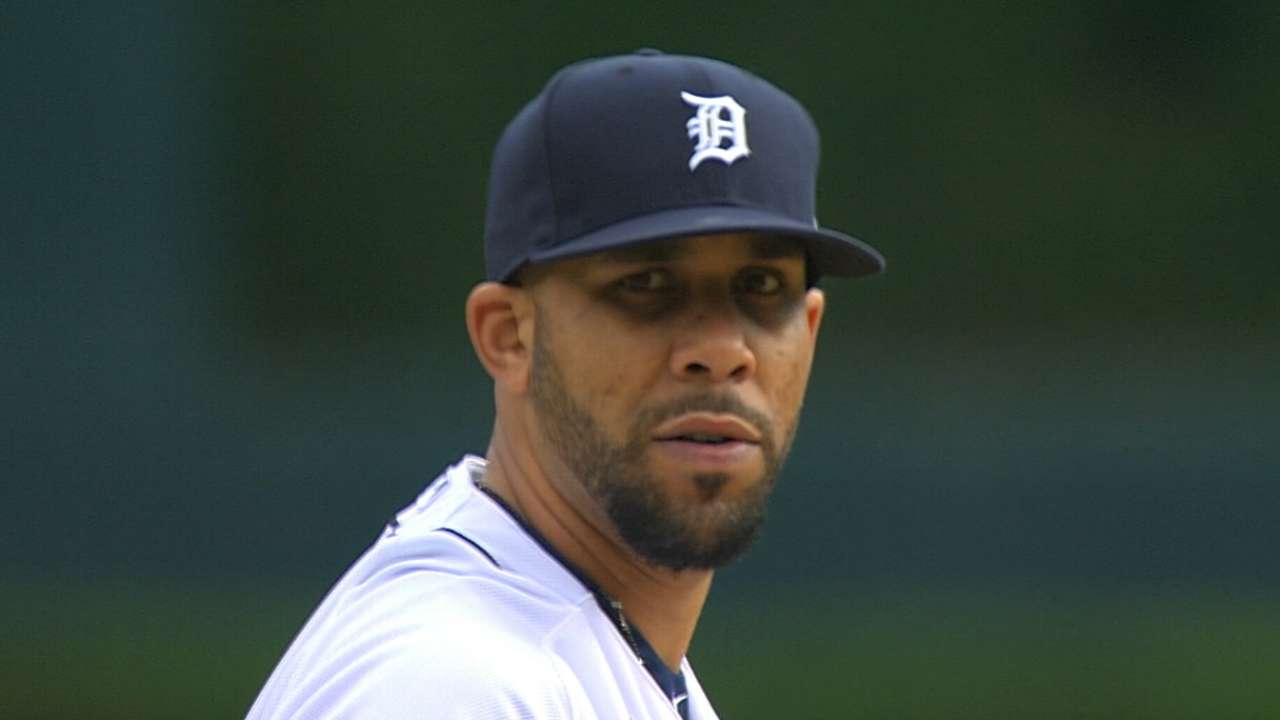 The Tigers have spent liberally in the pursuit of excellence. But even they have their limits.
That was seen in the case of Scherzer. One year ago in Spring Training, the Tigers made Scherzer, who was coming off a season as the American League Cy Young Award winner, what seemed to be an extremely reasonable offer of six years and $144 million.
But Scherzer and his agent, Scott Boras, rejected the offer, deciding to see what free agency had to offer after the 2014 season. That was a gamble, on Scherzer maintaining his health and performance level, but it turned out to be a winning bet. Scherzer signed with the Nationals for $210 million over seven seasons, the largest contract given to a free-agent pitcher.
Tigers manager Brad Ausmus was asked Sunday how he viewed the push and pull of economic factors as they determined the nature of his rotation.
"As a manager, you're not overly concerned about the dollar signs," Ausmus said. "That's between Mr. [Michael] Illitch [Tigers owner/director] and [Tigers president/CEO/general manager] Dave [Dombrowski] to figure out. Mr. Illitch has been extremely generous in that arena.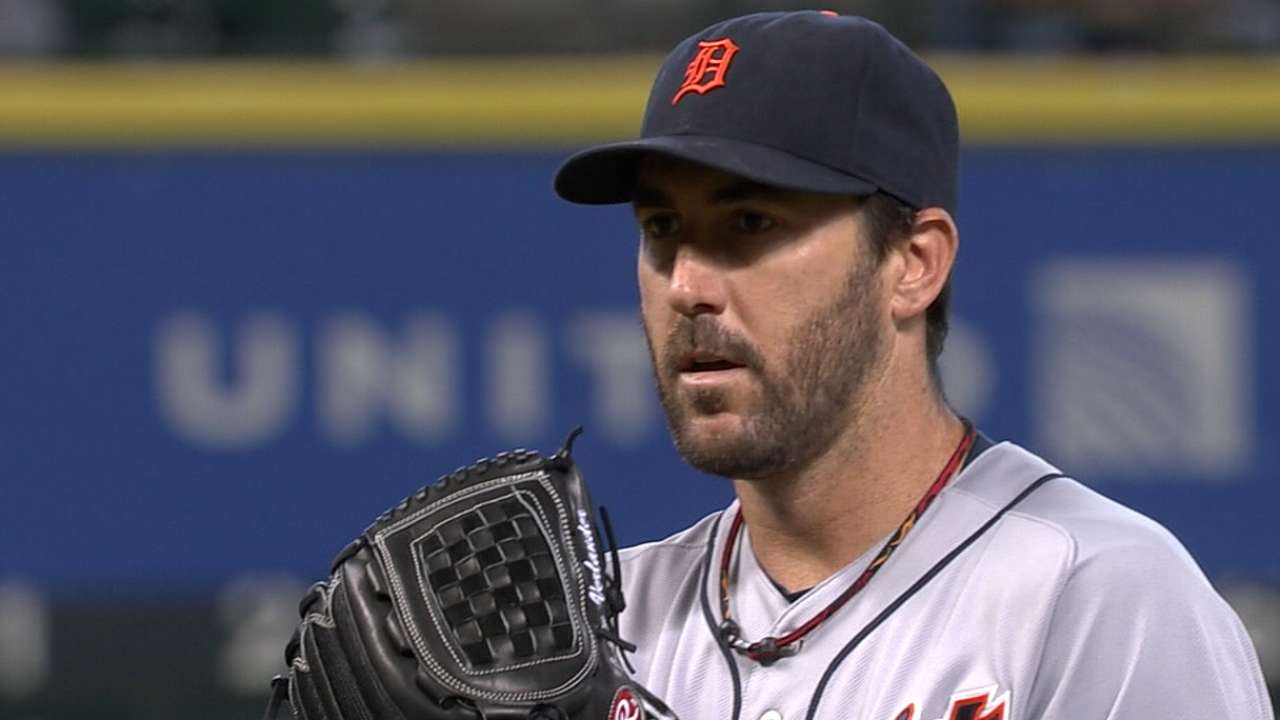 "And it's easy to make the comparison between the pitchers we have now and the pitchers that we've lost. But just because the dollar figures become so high, you can't fill every void on a roster. You just can't do it. It would cost way too much money.
"And the only way that really could be done is to find some inexpensive players that you think can perform at a similar level or a higher level than the players that you've lost. And we feel like, in regards to the pitching staff, we feel like Simon and Greene -- sounds like Simon and Garfunkel -- can do that for us.
"Now, are they Max Scherzer and Rick Porcello? No, they're not. Max and Rick have much more of a track record as starters. But that's why we have scouts and projections."
Ausmus worked in a smile on the "Simon and Garfunkel" line. Good for him.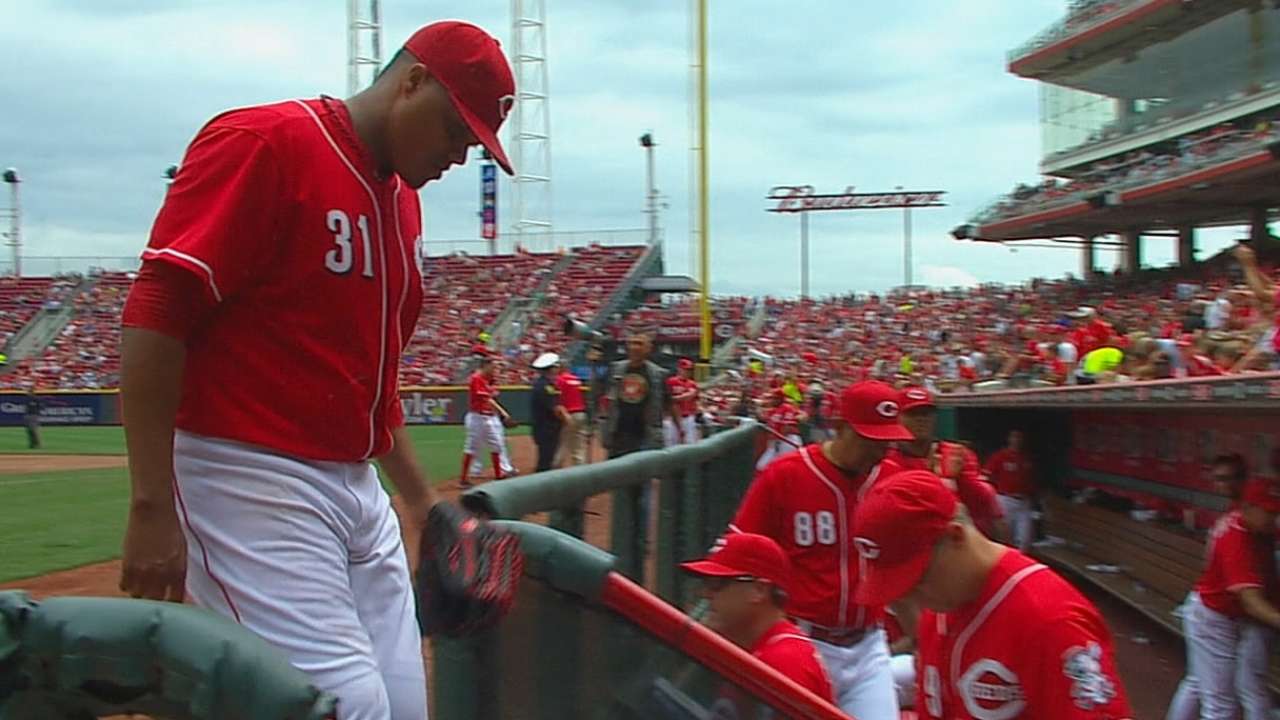 There can be endless arguments about the virtues of the current Detroit rotation as opposed to those of recent seasons. But the opening days of Spring Training are probably not ideal times to make that kind of judgment.
Beyond the issue of quality, the Tigers have innings to replace. Between Scherzer and Porcello, 425 innings departed the Detroit rotation after the 2014 season.
Having Price for an entire season will help fill that gap, Ausmus notes. Price has pitched more than 200 innings in four of the last five seasons. Ausmus sees both Price and Verlander as highly reliable in the innings pitched category. Verlander has been over 200 innings for eight straight seasons.
"David Price is a huge chunk of it," Ausmus said. "We only saw him for two months. The big key, I think, in terms of eating up innings, is if Sanchie [Sanchez] is healthy all season. We lost him early in the [2014] season. He got injured in Spring Training, we kind of had to ease him in. And we lost him late in the season for I believe, six weeks. So I do believe if we can keep him healthy that eats up some innings."
What did Ausmus learn about Price over the 11 starts that Price made for the Tigers last season?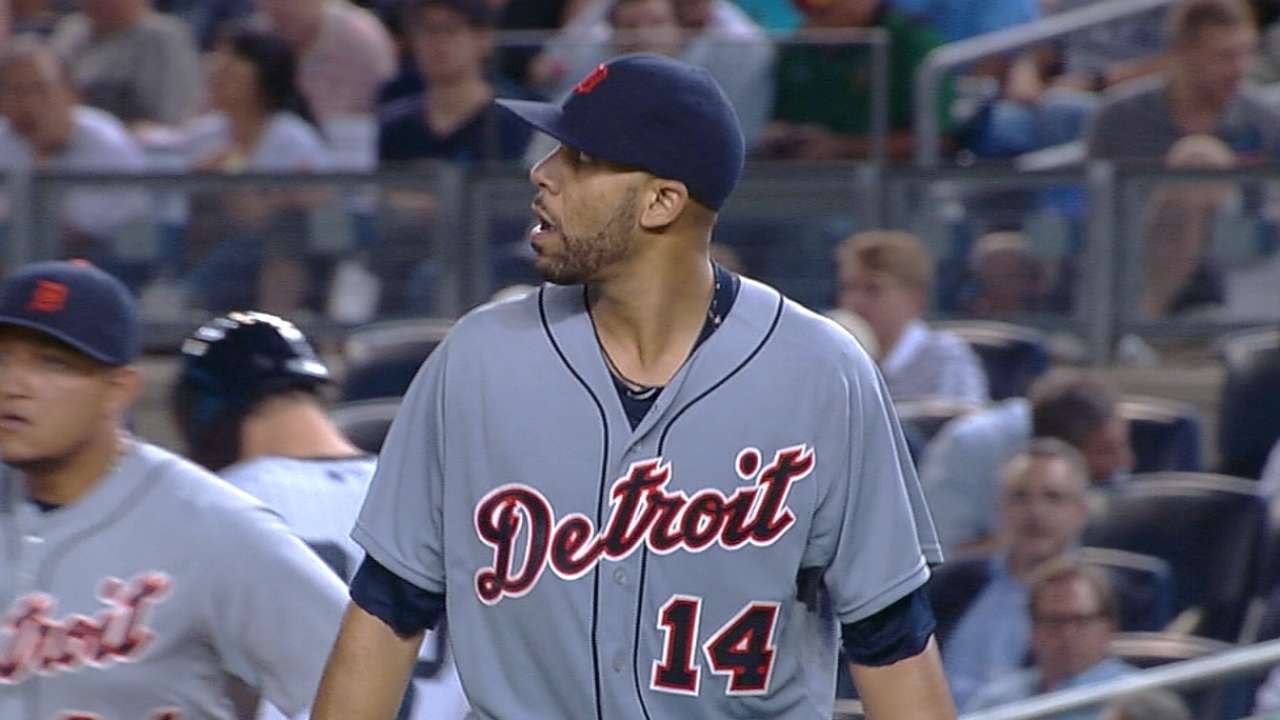 "That's he a consummate professional," the manager said. "He's all about the team. He is in every sense of the word in regards to the starting rotation, a true horse."
Simon was 15-10 with a 3.44 ERA with the Reds last season, although his second half was not as strong as his first. Greene was 5-4 with a 3.78 ERA in 15 appearances, including 14 starts, with the Yankees last season.
This group, with Cy Young Award winners in Price and Verlander, with an extremely talented pitcher in Sanchez, and with two pitchers whose track records are not long but do include some success, does not qualify as a disaster.
Can it be as good as some of the dominant Detroit rotations of the recent past? That's asking a lot, considering the pitchers involved and the fact that the Tigers won the last four AL Central titles. But in an increasingly difficult division, to remain on top, this rotation will still have to perform at a high level. That is also asking a lot, but it is not asking the impossible.
Mike Bauman is a national columnist for MLB.com. This story was not subject to the approval of Major League Baseball or its clubs.