Quick worker Buehrle approves of new pace rules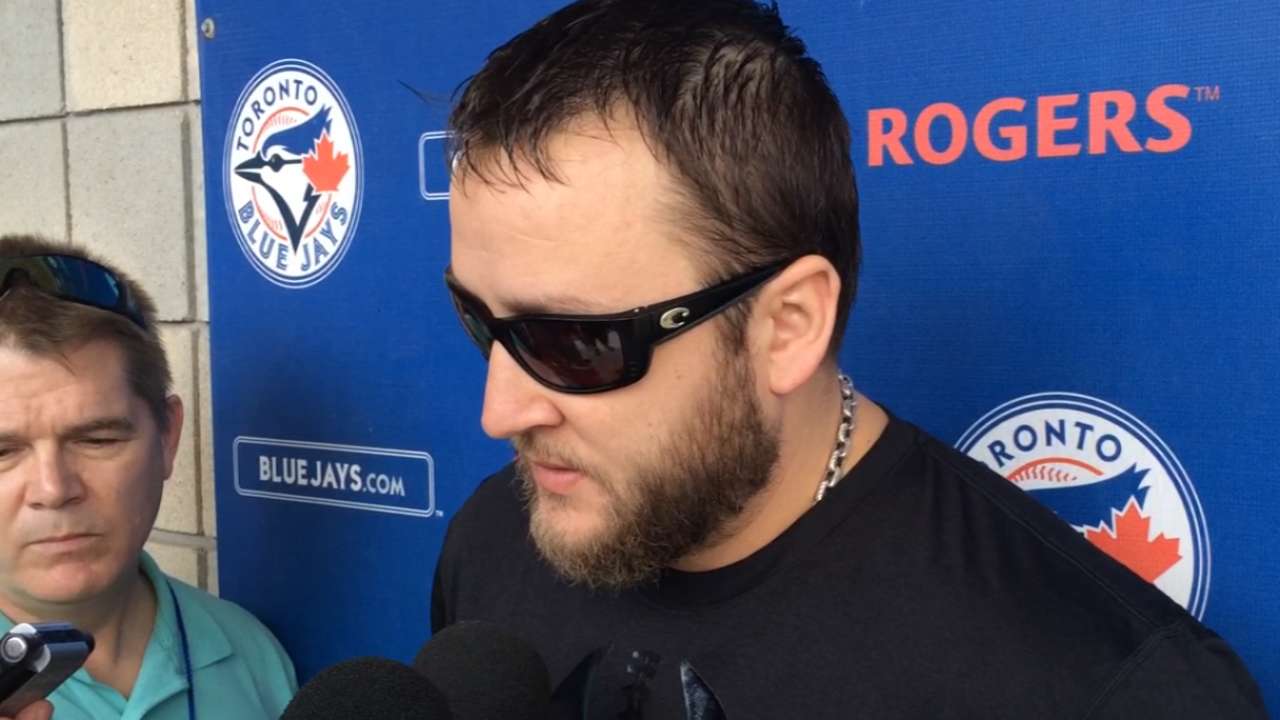 DUNEDIN, Fla. -- Mark Buehrle is generally regarded as the fastest-working pitcher in baseball, so it should come as no surprise that he's a big fan of the league's decision to increase the pace of game.
Major League Baseball recently announced a series of changes that it hopes will limit the length of games. Managers are now required to issue their challenges from the dugout, hitters will be required to keep at least one foot in the batter's box at all times and innings are required to start promptly after commercial breaks.
All of these are minor tweaks that shouldn't impact the game itself, but limiting the down time between pitches is more than welcome news for the veteran starter who works as fast as anyone in the game.
"I think my biggest thing is starting the inning on time," Buehrle said Sunday afternoon. "Whenever the umpire is holding us up and it's time to go, and the batter is still on the on-deck circle because he wants to listen to his song come on. That's what bugs me. Just get in the batter's box.
"I wouldn't necessarily say you have to keep one foot in the batter's box to call the timeouts in between pitches. I guess that's all part of the game to try to mess guys up, but just starting the inning on time and getting that going, I think that's going to help out."
Buehrle understandably wasn't nearly as open to the idea of possible changes to the strike zone. A recent report by Yahoo! Sports suggested that MLB was looking at a smaller strike zone for the 2016 season, and Buehrle was quick to say he thought it was a bad idea.
"It's already hard enough for us anyways," said Buehrle, who went 13-10 with a 3.39 ERA in 2014. "I've heard talks of it, I don't know exactly what they're talking about doing, but I like where it's at. I'd like for them to give me a little bit more than they're already giving you; I don't want it to go the opposite way."
Gregor Chisholm is a reporter for MLB.com. Read his blog, North of the Border, and follow him on Twitter @gregorMLB. This story was not subject to the approval of Major League Baseball or its clubs.