Rangers hope Beltre finishes career with club
GM Daniels doesn't want 2016 option on third baseman to be a distraction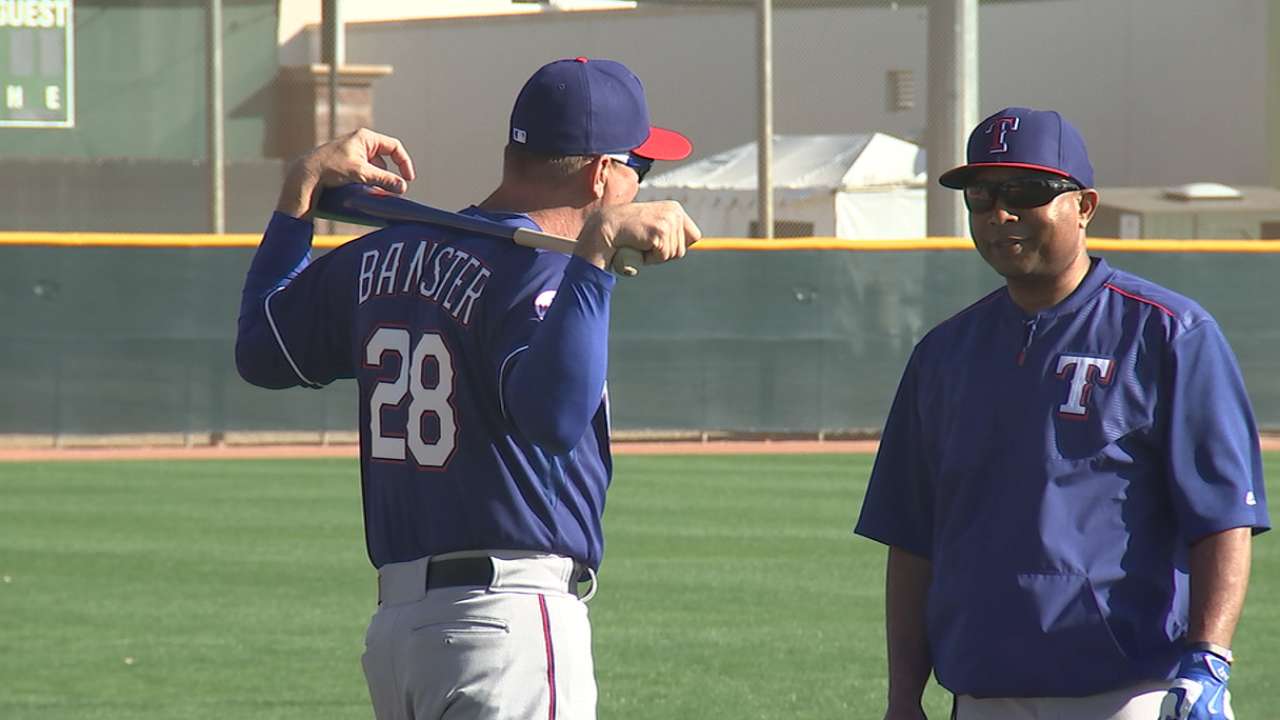 SURPRISE, Ariz. -- The Rangers have a voidable option in Adrian Beltre's six-year contract. If he does not reach 586 plate appearances this season, the Rangers could void Beltre's contract in 2016 and make him a free agent.
Beltre said he isn't worried about that. General manager Jon Daniels doesn't want him to be worried and is considering eliminating the clause so that it does not become an issue.
"It's a possibility," Daniels said after Beltre arrived in camp on Sunday. "We would like Adrian to finish his career as a Ranger. He's got the option for next year. We'll address that relatively soon. I don't want that to be a distraction or a story as we go through the year."
Beltre said he wants to remain with the Rangers as long as they are still trying to win. If they go into a rebuilding mode at some point, Beltre would prefer to go somewhere else to fulfill his dream of winning a World Series.
"It all depends," Beltre said. "I'm comfortable here, I like the city and the fans. They have been great to me. It's a great spot for me. I can't say enough how appreciative I am of the fans and the city of Arlington.
"But it all depends. My mindset for my last two, three, four years is to win. If this team shows it wants to win, I don't want to go anywhere else. If they go a different route, I would have to think about it."
Beltre signed a six-year, $96 million contract with the Rangers before the 2011 season. The clause in question states the Rangers can void the contract if he does not get 1,200 plate appearances in 2014-15 or 600 plate appearances in 2015. He had 614 in 2014.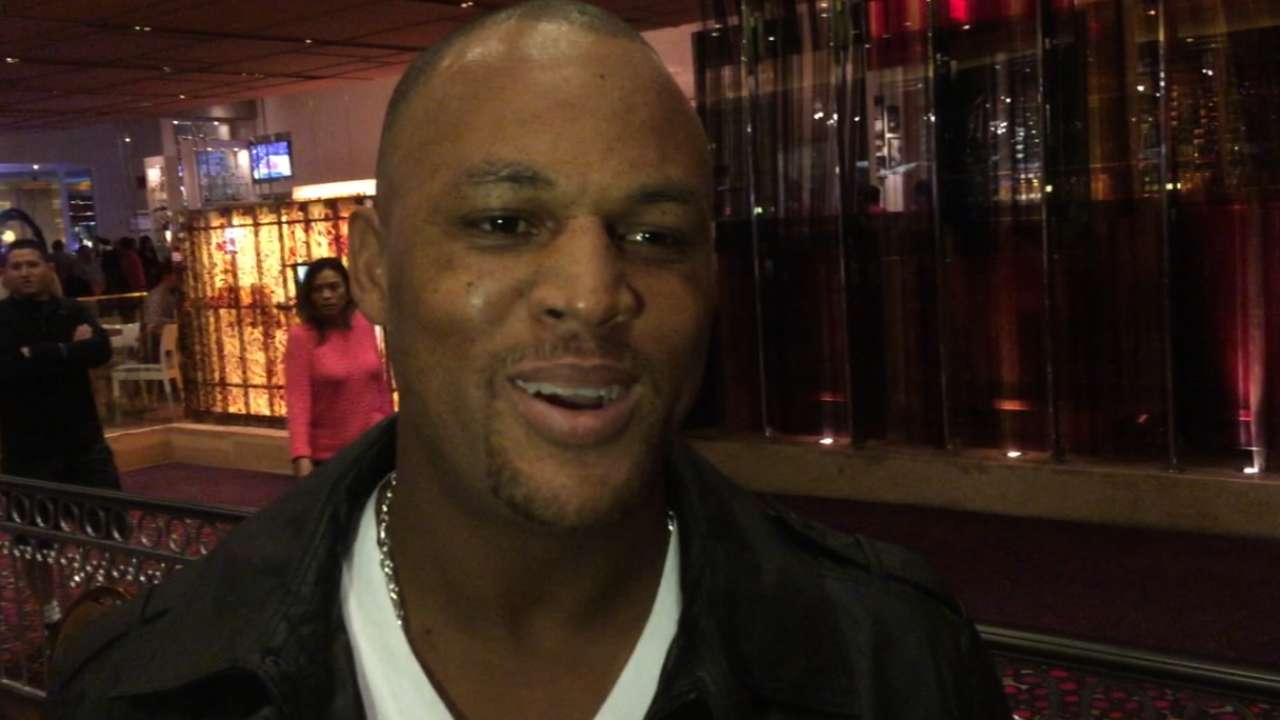 If the Rangers do bring Beltre back in 2016, he can still be a free agent after that season. He turns 36 on April 7. The age is a concern, but Beltre has been playing his best baseball since turning 30 and getting away from playing in pitcher-friendly Safeco Field.
In the five years since Beltre left the Mariners and signed his one-year deal with the Red Sox in 2010, he has hit .316 with a .535 slugging percentage. That ranks third in batting average among players with at least 2,000 at-bats since 2010, and sixth in slugging percentage.
"He's just a unique player," Daniels said. "You're talking about a guy performing at the top of his game in what's conventionally thought are the later years of the career. He seems to be getting better. There aren't a lot of comps when you look at that. Most of them are Hall of Famers."
Health is still an issue. Beltre missed two weeks in April with a strained left quad muscle last season. He still ended up playing in 148 games, but keeping his legs healthy is a constant trial, especially if he is going to stay at third base.
"I still feel the same as five years ago," Beltre said. "It all depends, every season is different. My main focus is to find a way to keep my body healthy for 162 games."
If he is able to do that, the Rangers certainly want to keep him through 2016 and beyond.
"Absolutely," manager Jeff Banister said. "A player of that stature and experience, the things he has done in baseball, [he is] a future Hall of Famer. Everything about him exudes teammate, championship player, do whatever the organization wants him to do. He leads with his style of play."
T.R. Sullivan is a reporter for MLB.com. Read his blog, Postcards from Elysian Fields, and follow him on Twitter @Sullivan_Ranger. This story was not subject to the approval of Major League Baseball or its clubs.