McDowell key to Stults choosing Braves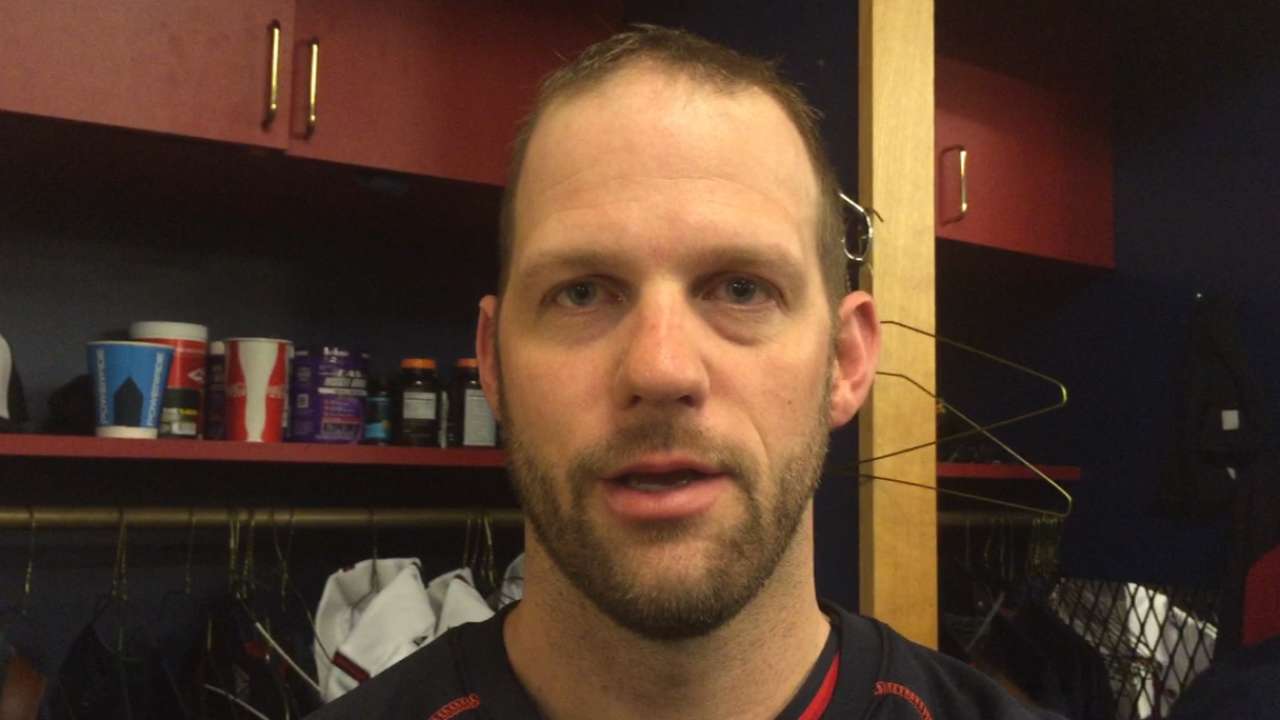 LAKE BUENA VISTA, Fla. -- As the Braves were attempting to enhance the competition for the fifth spot in their rotation, pitching coach Roger McDowell made a successful recruiting pitch to Eric Stults. He had met the veteran left-handed pitcher during their days together with the Triple-A Las Vegas 51s.
Though they spent just a few months together in Las Vegas during the 2005 season, McDowell made enough of an impression as the pitching coach of that Dodgers affiliate to entice Stults to sign a Minor League contract on Jan. 29 and gain a chance to battle for a spot in Atlanta's rotation.
"Roger has a history of producing some pretty good pitchers," Stults said. "I think having a history with him played a role in [my choosing the Braves]."
As things currently stand during Spring Training's first week, Stults and top pitching prospect Mike Foltynewicz stand as the two top candidates in the battle for Atlanta's final rotation spot. Veteran Wandy Rodriguez, another non-roster invitee, and intriguing prospect Manny Banuelos have also come to camp as fifth-starter candidates.
Now, Stults has to prove he is capable of pitching like he did in 2012, when he posted a 2.95 ERA in 15 starts for the Padres, or like he did during last season's final two months. After posting a 3.93 ERA and 3.63 FIP (Fielding Independent Pitching) in the 33 starts he made in 2013, Stults saw his hits allowed and walk rates rise in 2014. Consequently, he produced a 4.30 ERA and 4.63 FIP.
Stults produced a 5.22 ERA in the 21 starts he completed through the end of July last year. But courtesy of some mechanical adjustments that altered his tempo, he posted a 2.74 ERA in his final 11 starts -- a stretch that began with him allowing just one unearned run in 6 2/3 innings against the Braves on Aug. 1.
"It's just one of those situations where you have to come in and do your job and pitch," Stults said. "I think it's always good to have competition. It's going to make guys better. I'm excited for the opportunity to compete. We'll see what happens."
Mark Bowman is the Braves beat reporter for MLB.com. He has been covering the club since 2001.
This story was not subject to the approval of Major League Baseball or its clubs.